Going to Raleigh
Charlie Peacock

CCM Magazine

2004

27 Sep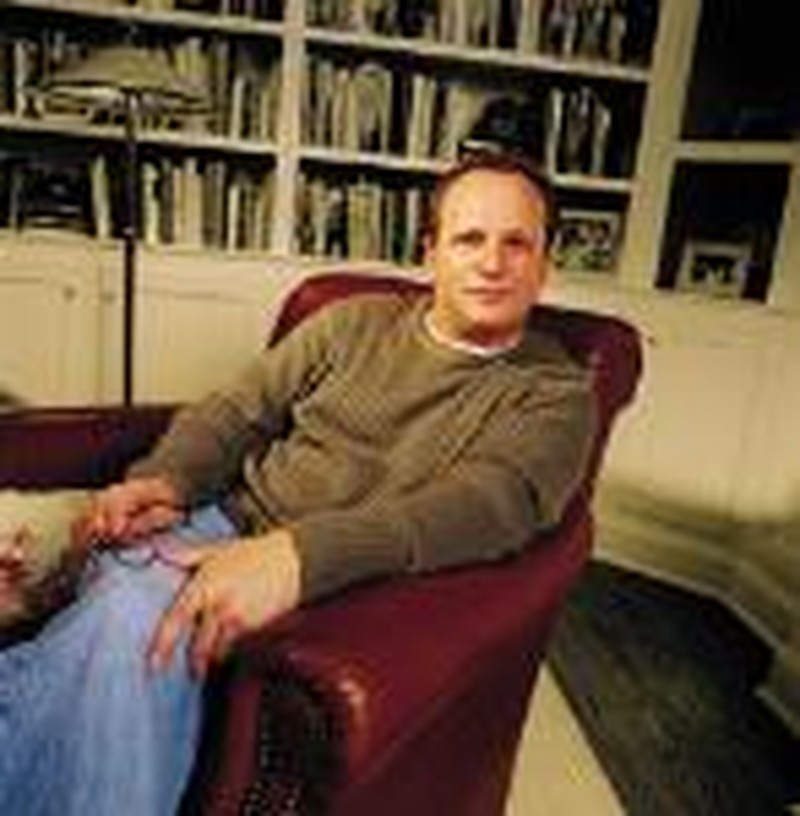 I recently spent an hour and a half traveling from the Raleigh-Durham airport to a hotel in Raleigh. A map downloaded off the Internet said it would take 15 minutes, and it would have — if only I'd been carrying a compass. The directions I had assumed personal knowledge of direction (just the basics, really): north, south, east and west. People keep telling me to use the compass in the rental car. I keep looking for it to no avail. I must need an upgrade.
Besides learning that I've got to get a compass, I came to a few other conclusions that weekend in Raleigh. Maybe they serve as simple reminders of what I already know. Nevertheless, I'll repeat them for you: The untrustworthiness of people; their predictable, bad behaviors; exaggerations; and shoddy work often lead us to disappointment and apathy. If we dwell on this too long, it can lead to a lack of hope and a cynical heart. Then you end up becoming what you dislike in others: "I've seen this kind of thing a hundred times. I'm telling you, it's gonna fail." There is a sense where negativity does seek to create more of the same. Spiritually, it's more that darkness begets darkness.
I confess that I've been a little dark lately. I'm training two new employees in the business of music. My method needs a hope injection. I keep finding myself telling these talented young people that I know exactly how things are going to go — how people are going to behave and perform in their duties. I write off my arrogance as experience and fail to tremble at my assumptions.
I was in Raleigh that weekend for a concert, among other things. The optimistic promoter had explained to my assistant that a thousand people would be in attendance. "Right," I said. "It will be a cold day in ... well, Raleigh when that happens." Actually it was very hot — fourth of July hot. And, yes, a thousand people came — not because I drew them there necessarily but because the promoter knew her community and trusted its faithfulness to support an event sponsored by her local church. Thankfully, Raleigh shook my complacency.
The lesson is simple. Experience and assessment skills are important; but they can be hope-killers, too — especially when you trust them more than God's ability to surprise. Surprise is a good antidote to "know-it-all" thinking and apathy. This leads me to ask myself: Am I hopeful for a good surprise? Now I am. I forget, I have a compass — personal knowledge of Jesus and His ways. I'm not lost. I know the right direction. The Spirit of God has spoken. Thank God. And Raleigh.
Like the Bible says, set your mind on things above. This is right in line with one of my favorite verses, Philippians 4:8, "Finally, brothers, whatever is true, whatever is noble, whatever is right, whatever is pure, whatever is lovely, whatever is admirable — if anything is excellent or praiseworthy — think about such things."
Perhaps this is a good word for artists struggling to find their way in an often discouraging, commercial environment. I try to keep my ear to the ground to keep up with what concerns artists. It's not unusual to hear people comment that the music industry is all about the money — that it cares little about music or the Kingdom mission.
There is, of course, some truth to this. It is a system of exploitation for profit:  capitalism. People are not as easily reduced to simple labels, though. In many ways they are more complex than the most elaborate corporate system. People are made of something a corporation will never know — the image of God within and, for followers of Jesus, the Spirit of God within. This is another reason not to lose hope. God is always at work within the human family. You never know when He's going to surprise you with an event, a meeting or opportunity that will change the course of your artistic life. The bottom line is this: Do good work, don't fixate on the money or the fame. Keep your eyes open. Have ears to hear.
Art House
Think about the seasons. Change is in the air, correct? In the mid-South we can clearly see that fall is coming. The turning of the leaves is an important rite of passage every year. How do you feel about the changing of seasons? Is fall good for your imagination? Or does it depress you a bit?
Explore this subject in conversation and in your creative work. Are there cycles and seasons when imagination eludes you? Are there seasons when you do your best work? I like the fall. As seasons go, it's a hope inducer for me. I usually dream some good dreams and get some good work done. I pray the same for you.
"There is a time for everything, and a season for every activity under heaven... " Ecclesiastes 3:1 

For more information about our ministry write to: P.O. Box 218307, Nashville, TN 37221 or
e-mail: arthouseamerica@bellsouth.net.
Charlie Peacock is an artist, producer, author and teacher. Both his album, "Full Circle: A Celebration of Songs and Friends" (Sparrow), and his book, "New Way to be Human" (WaterBrook), released in March.

© 2004 CCM Magazine.  All rights reserved.  Used with permission.  Click here to subscribe.