"Good Monsters" a Gritty Culmination
Brenten Gilbert

CMCentral.com

2006

22 Sep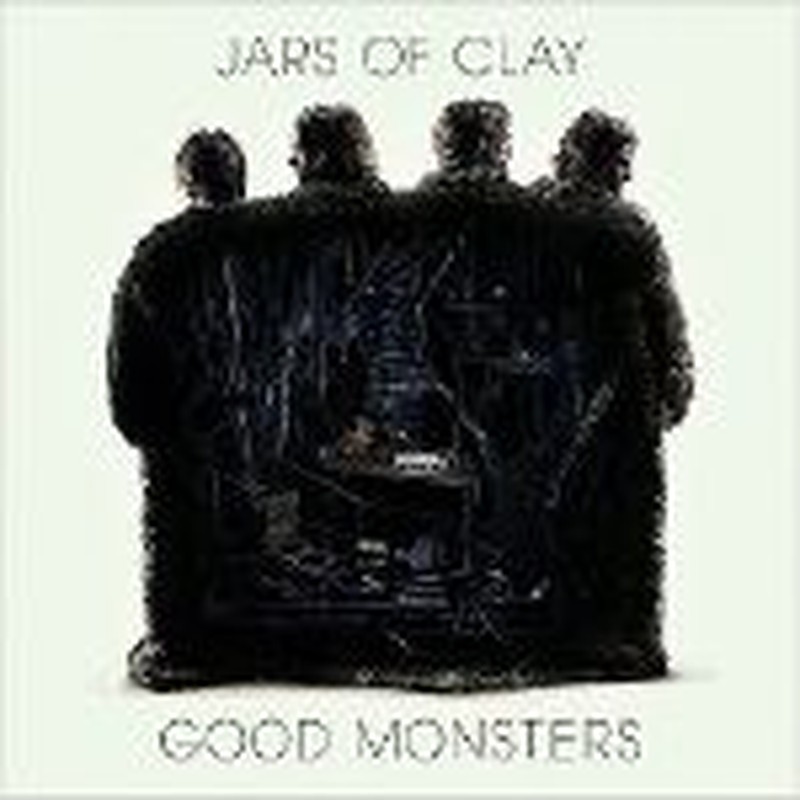 Artist:  Jars of Clay
Title:  "Good Monsters"
Label:  Essential Records
When Jesus was here on earth, He was the type of person one might call an activist. He was pretty well known for reaching out to others, healing the sick, comforting those who needed comfort and helping anyone in need.

In fact, in one of His lessons, He told the disciples that whatever they do to or for the poor and needy, it was as if they were doing it to or for Him. If we help others, we are credited with helping God. Likewise, if we harm or even ignore others, we have harmed and/or ignored God.
Jars of Clay has long been known within the Christian music community for their artistic exploration of various musical styles. With their debut album, they managed to cross over into the mainstream market on the strength of their single "Flood" at a time when the concept of crossing over was still somewhat taboo. But the curse of a strong and popular debut release is that fans expect the exact same "magic" with every subsequent release. And Jars of Clay fans have been promised just that, each time Jars has gone back into the studio. Rather than duplicating their past efforts, however, Jars has consistently progressed musically and artistically over the years.
Now, eleven years later, with the release of "Good Monsters," Jars of Clay has found themselves the hot topic of conversation once again. Though their music is still an integral part of their lives, Jars of Clay has begun leaving a mark in the area of social justice. Having founded the Blood:Water Mission, the band members have assisted first hand in the efforts to reduce the impact of the AIDS/HIV crisis in Africa. Therefore, it's quite understandable that the content found on this, their seventh studio album, reflects these experiences. Lyrically, the band urges listeners to affect change on the world around them by taking action. Rather than turning a blind eye to those in need, we are challenged to reach out and help.
Musically, the album presents this message with a gritty sound that seems to be the culmination of their previous efforts pushed a little further to reach a greater potential. The musical landscape incorporates elements of soul as found on "Who We Are Instead," stripped down rock as evidenced on "The Eleventh Hour," and the folk from "Redemption Songs," creating an indie rock sound that should appeal to fans of groups such as OK Go, though perhaps not as brash. There's quite a fine balance achieved here that allows the album to remain accessible but also showcases the band's talent as they continually push forward artistically. Some standouts include the driving lead single, "Dead Man (Carry Me)," "Light Gives Heat," which features an African boys choir, "Mirrors and Smoke," a duet with Leigh Nash and the title track.
All in all, "Good Monsters" proves to be a very solid album from top to bottom. There seems to be a little something for everyone, with strong musical arrangements and a powerful message that should hit listeners directly. I'm sure the debate will continually rage concerning which style or sound is appropriate for Jars of Clay, but taken at face value, "Good Monsters" explains why the fans get so excited each time the group prepares a new release.
 


© 2006 CMCentral.com.  All rights reserved.  Used with permission. 

Visit CMCentral.com now and join the single largest online community of Christian music fans on the internet.  CMCentral features  daily music news, exclusive interviews, album reviews, weekly devotions and feature articles written by some of your favorite Christian artists, and much more.  CMCentral is also the home of the most popular Forum for Christian music fans that you'll find anywhere on the Internet.  Come see what all the buzz is about!