Greater Things: Passion '08
Lindsay Williams

CCM Magazine

2008

5 Mar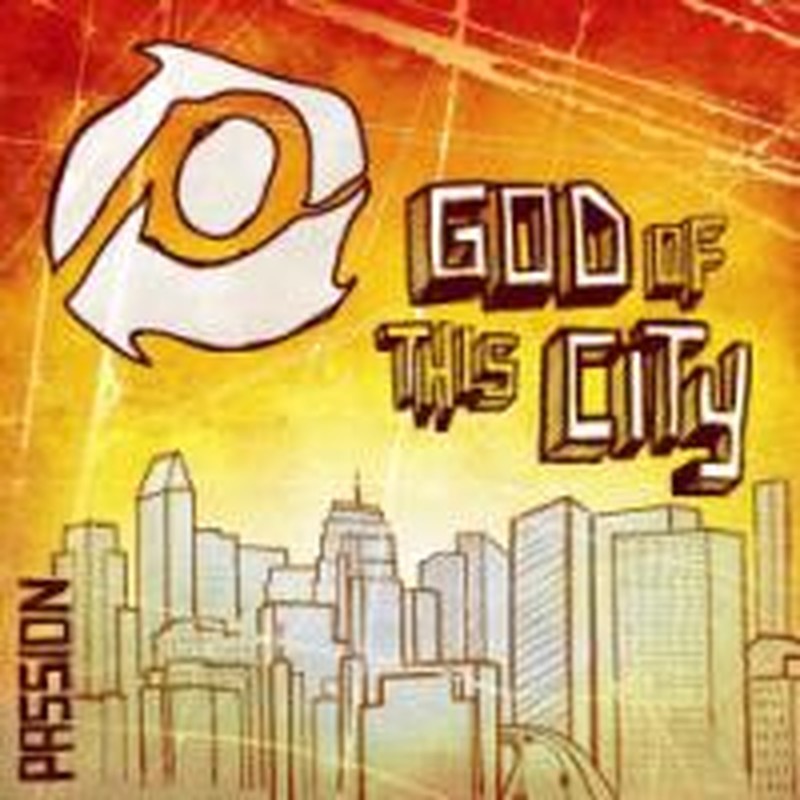 What comes to mind when you think of Paris? One might picture the Eiffel Tower, Notre Dame, beautiful architecture and couture style.

"Paris is a college town … turns out," says Passion founder, speaker and author Louie Giglio. "It's not just the center of fashion and known for great food … but there's 700,000 university students in Paris."
Paris, France, is only one of 19 cities that Giglio and his staff have pinpointed as some of the most influential in the world. This year, Passion is going global, bringing the experience that countless U.S. college students have encountered over the past 10 years to the world at large.
There are over 132 million university students around the globe, and Giglio claims that the hunger among international students continues to "take his breath away." Passion is a fresh and innovative idea that international students who don't have the luxury of worship events or conferences have yet to experience.
The Passion World Tour will become a reality in early summer with events taking place in May, August and October. All will be similar in nature to its U.S. counterpart with Giglio speaking and sixsteps artists leading worship over the course of an evening or a two-day event. Gatherings will be either free or minimally priced.
Giglio says the vision for the World Tour is multi-faceted. He and his team desire to "keep calling students to live for what matters most … motivating students to join the story of the Gospel [and] inspiring them to join the global cause." They also hope to spotlight a "unique university moment" in the lives of these young people. Last, their desire is to "foster unity," breaking down denominational and religious barriers.
"[These students] represent the best and brightest in their class," says Giglio. "They represent the future business leaders. They're the future educators, scientists, politicians and world leaders of the nations of the world. … We have the opportunity to reach [them] and possibly change the future of our nation and the world."
Similar goals are cultivated during U.S. Passion gatherings. "Trying to get out of the way and help people worship God is pretty universal," offers sixsteps artist Chris Tomlin. "This is my hope and heart every night—that the people would be filled with a fresh wind in their sails. That they would get a better glimpse of the greatness and grace of our God."
In preparation for the events, "City Teams" made up of Passion staff and volunteers have made multiple trips to each city meeting with college ministers and university leaders, immersing themselves in the culture and depending largely on grassroots efforts for promotion.
In addition, Passion is giving U.S. students a chance to be involved. This fall regional events were held in Boston and Chicago, and before the World Tour commences, gatherings will also take place in Los Angeles, Dallas, Washington D.C. and Atlanta. Students are given the opportunity to provide prayer and financial support and encouraged to plan mission trips overseas to participate in World Tour events. "I expected them to be supportive, but I didn't expect them to give sacrificially," explains Giglio, "especially since it's taking away their opportunity to come and have an experience like Passion '07."
Not only has Giglio been amazed by the outpouring of support U.S. students have shown, but he says he continues to be astonished by Passion's infinite reach. "There hasn't been a city that we've walked into yet that someone sitting in the room hasn't said, 'I was at Passion' or 'I was at One Day,' or 'My life was changed because of a DVD or a CD. …' While we've been here for 10 years focusing on 16 million students, God's been doing some unbelievable multiplication, and that surprises us everywhere we go."
Log on to 268generation.com for cities, dates and details.

© 2008 CCM Magazine. All rights reserved. Used with permission.