GRITS: The Road to "Redemption"
James Boreanaz

CCM Magazine

2007

30 Jan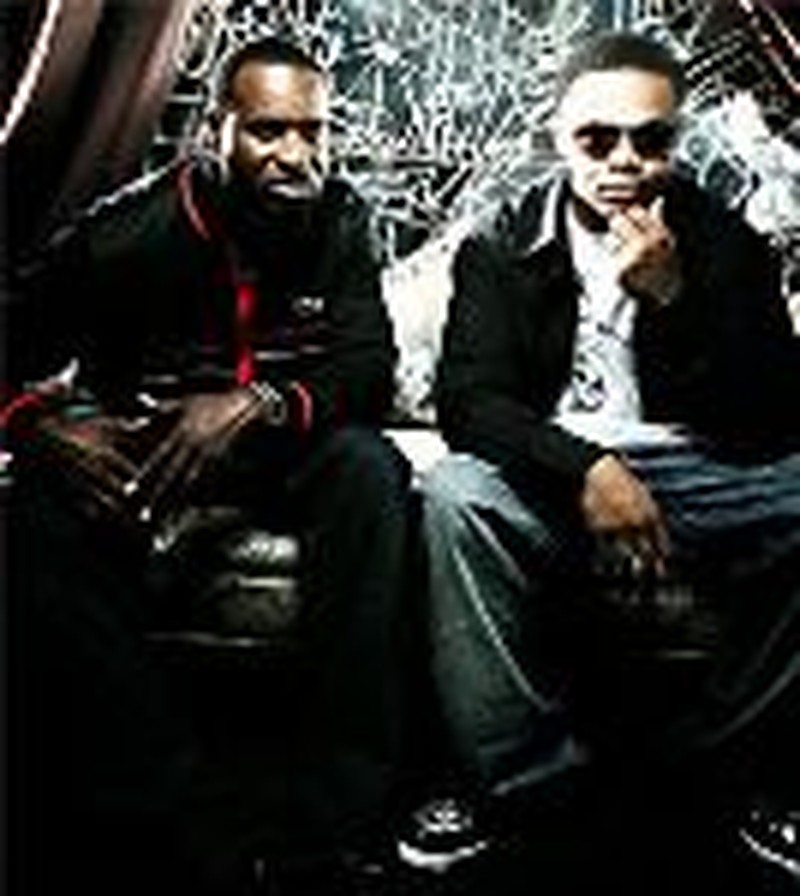 They are the best-selling Christian hip-hop group of all time, with career sales in America alone approaching 500,000 albums.

And since 2002's breakthrough, "The Art of Translation" (Gotee), each of their CDs has shipped more than 100,000 copies. That's an exorbitant figure for any Christian artist, hip-hop or otherwise. Yet the duo known as GRITS, comprised of Teron "Bonafide" Carter and Stacy "Coffee" Jones, takes the success in stride.
"We have a fan base," says Coffee from his cell phone on the way to a show in Cincinnati, Ohio. "We tour year-round. We reach people one person at a time. That's why [we sell]. It's not because of the [Christian music] industry or this marketplace. … The way we stay afloat is through our promoters and our management getting us out there. That's the only visibility we have. Even when people go to the stores, half the time, when they go to buy a CD, once the stores sell two or three of them, they're all gone, 'cause they don't really stock up on rap or hip-hop CDs."
"Urban music, as a whole genre, when it comes to the [Christian market] side of things, needs a whole overhaul," adds Bonafide, without a doubt the most talkative member of GRITS. "We don't really have any outlets, any type of real focus. So it doesn't really get the same type of respect or attention as other styles."
True enough. But a closer look at GRITS' sales numbers unveils a surprising bit of information. According to Nielsen SoundScan, more than 75 percent of the duo's career album sales have come via Christian retailers. Think about it. Despite buzz-generating exposure in the mainstream in recent years, less than 100,000 copies of the 468,000 albums GRITS has sold have been in the mainstream market. (Even GRITS' most successful mainstream album, "The Art of Translation," sold more than three times as many copies in Christian bookstores as it did in the general market.)
 
So what about hip-hop and Christian media? Considering how little attention the genre gets among faith-based press outlets, what does Bonafide make of CCM doing another feature story on them?
"We've all been doing this for a long time," he says. "But this is music. This is entertainment. You know whoever's hot right now is going to get a cover story or a feature, and if you ain't hot right now, then you ain't gonna get no stories. And that's just how it goes."
He adds, "In more mainstream media, the coverage is set up for a career of longevity, whether you're hot or not. What matters to them is, 'Are you good?' And if you're good, you continue to get press; you continue to get coverage; you continue to get radio play. But in our very small industry, if you ain't hot, then you  probably won't get no attention."
As the discussion continues, the conversation shifts to the topic of playing it safe in interviews with the Christian press.
"When was the last time an artist got interviewed and admitted he [has] a drinking problem?" asks Bonafide. "People are scared to be vulnerable, but that's the whole basis of our Christian faith, the opening yourself up. People are afraid of what other people might think. Artists are afraid that people aren't going to buy their records anymore when somebody actually finds out that they're human.
"We don't allow artists to be real people. We want Superman everyday, but we don't want to see him as Clark Kent. We don't want to see Clark 'cause Clark is clumsy; he makes mistakes; he stumbles over his words; he wears glasses."
Rarely do we get to see GRITS' anti-hero moments. And when asked if they have clumsy, offstage personas, Bonafide and Coffee are quick to let down their guards. Both married, in their mid-30s, and with kids and mortgages to take care of, they are, after all, everyday family men.
"Sometimes we're gone from home too long," Bonafide says. "We argue with our wives. We whip our kids. Sometimes our bills might get paid late. Or our cars break down. We're regular guys. We have Clark Kent moments all the time. And that's why we're free to talk about anything."
Do they sound secure in who they are? They should be. Bonafide and Coffee have paid their dues. The two met while doing choreography for a number of Christian pop artists in the early '90s, a job that eventually landed them a gig dancing for supergroup dcTalk. Then, a few years later, and thanks to their connection with dcTalk member Toby McKeehan, the tandem signed with then-fledgling boutique label Gotee Records.
Under the label's tutelage, GRITS' artistry evolved, going from an old-school, underground hip-hop act (their albums "Mental Releases" and "Factors of the Seven") to a pop-rap juggernaut (their best-selling "The Art of Translation") to a soulful hip-hop hybrid ( "Dichotomy A/B) – yet always maintaining a deft pulse for tight, articulate penmanship.
Through the years, they never settled on past victories or with the familiar. Instead, they continued pushing the envelope, elevating their art form and message with each subsequent release, and translating it into something universal, something that everyone – not just a chosen few – could embrace.
This progression is bound to continue with "Redemption," their seventh album proper, which released in the fall. The title sure has a spiritual flair, but don't pigeonhole its meaning. Like most everything GRITS does, it can be taken several ways.
"If you've noticed, there is not only one definition to describe redemption," says Bonafide. "It stands for a new beginning and for a lot of other things. … Independence. Freedom. That's why we called the album 'Redemption.' To be redeemed. To not be bound by the chains and the walls and the limitations that we've been bound by. To get the music in the hands of the people that need it. Let God do with it what He wants to do with it.
"This is a redemption in every sense, every aspect of GRITS' career – whether it's a label redemption, musical redemption or the redemption people receive when they listen to this album. It covers the whole spectrum of what redemption means."
Bonafide didn't say it out right, but he implied it – "Redemption" also happens to be their last album with Gotee, their label home since day one. No drama. No hard feelings. No strife. Just a chance to part ways amicably and move on.
"It breaks my heart, but I understand it," says Gotee president Joey Elwood of this closing chapter. "These guys have been in this business a long time and if, in all of their experience, they want to set out and do this thing in an entrepreneurial way, then I can't do anything but cheer them on. I hate it for Gotee, because they truly have been a flagship at the label. It's the pain of growing old together."
That's right. After "Redemption," the duo plans to go it alone, developing music independently through their own imprint, 5e Entertainment. End of story. Beginning of another.


© 2006 CCM Magazine.  All rights reserved.  Used with permission.   Click here to subscribe.