Guns, Drugs and Mission Work
Anthony Debarros

Contributing Writer

2002

7 Oct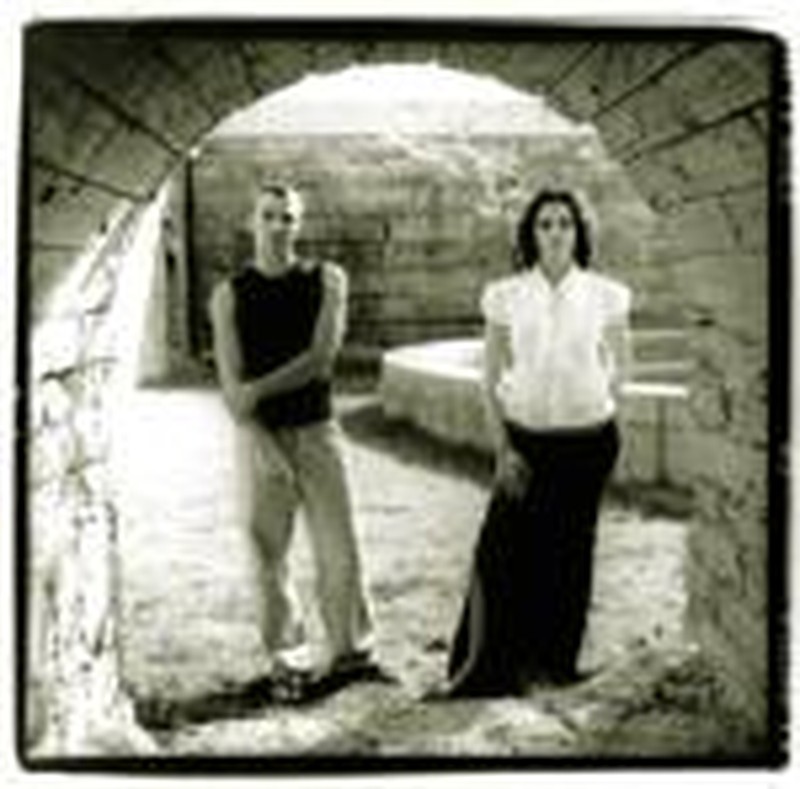 The men were yelling, and they had guns.  Not toy guns, either.  These weapons were real and aimed straight at Phillip LaRue, who was desperately trying to figure out what was happening.
Who was after him?  What did they want?  Were people really trying to poison him?  Was it all a game?
The men made no sense—it wasn't English they were speaking—but their police uniforms and the way they'd pinned Phillip up against a chain-link fence made their point perfectly clear.
These were the mean streets of Caracas, Venezuela, and Phillip was in mucho trouble.
"I felt," he says now, "like I was in some strange dream."
But this was no dream.  It was summer 2001, and Phillip was literally losing his mind on a street corner in South America all because of one little pill, a drug called Lariam that's prescribed to ward off malaria.  In rare cases, it can produce severe psychological effects—including paranoia and hallucinations.  With his mind careening out of control, Phillip had wandered away from his hotel and around the city, running and acting crazy until the police had caught up to him. 
His recovery, physically and mentally, would take months.
A year later, Phillip and his sister Natalie—his partner in the pop/rock duo LaRue—are still working through the implications of what they now call "the Lariam experience."  In hindsight, it was a defining moment, one that led them to reassess their lives, their music and their ministry.
"It was one of the most pivotal moments in my life," Phillip says.  "It really broke me.  It was humbling that this little drug could flip out my body."
Today, on the eve of releasing Reaching, their third album, both brother and sister are navigating the blurry line between youth and adulthood.  Phillip turns 21 this month.  Natalie will be 19 in December.
"We're at a new place," says Phillip, who has shorn his long, curly locks in favor of a masculine buzz cut.  "So many things are happening in our lives at one time.  This record's coming out, we just signed on with a new management company and my dad is going to stop going on the road with us.  I'm really at a place where I'm stepping up; God is really cornering me.  It's my time to begin to be a leader."
Natalie, too, sees change.  "When I started [in ministry], in all honesty I didn't like meeting people," she reveals.  "I didn't like surface conversations...  But God used my serving Him in music to really break a lot of personality quirks and challenge me to become a confident woman of God."
The pair was just 17 and 15 when they released their self-titled debut in 1999.  "We were just a couple of kids from Arizona," Phillip says.  "We didn't know what the Christian [music] industry was."
Growing up under stage lights, LaRue's idealistic expectations went out the window.  "There was such a huge pressure when we got into this industry of portraying an image of perfection," Phillip says.  "You have about 10 people sitting around you telling you what you should and shouldn't say or how you should look.  We had these different people saying, 'Oh you should do this or do that.'"
By the summer of 2001, when they boarded a jet for a South American missions trip, the LaRues were busier than ever--"non-stop chaos all the time," Natalie says.  Three hundred and fifty kids were on the trip, and the LaRues were one of the prime attractions.  A video crew was even on hand to chronicle the trip "Real World"-style.
"It was a huge missions trip," Natalie says.  "We had all this pressure."
Natalie was not prescribed medicine; but because Phillip would be hiking in the jungle, he was given the anti-malaria drug.  Just hours after his first pill, things got weird.
"I became paranoid, extremely scared," he remembers.  "We were in Miami for three days (before Venezuela), and by the third day I didn't know what was going on.  I thought people were following me.  Then we flew to Caracas, and I didn't sleep because I was paranoid that someone was going to kill me.  It sounds really wild, but I was scared to eat because I thought people were poisoning me."
Natalie and the LaRues' mother, who was on the trip, too, knew something wasn't right.
"I definitely knew he was tripping out," Natalie says.  "I remember trying to pull him aside a couple times, and he would be stone cold to me.  And people would ask me, 'What's going on with your brother?'  I was like, 'I don't know.'"
Natalie and her mom speculated it was the Lariam.  But before they could take action, one morning Phillip disappeared from their hotel.
"This sounds really crazy, but it actually felt like I was in a game," he remembers.  "I felt like I had to leave the hotel to beat this game.  I thought someone was chasing me.  I was lost, and I passed this border, to an embassy or something, and people were yelling at me in Spanish.  So I left, and a few minutes later a couple of police cars and motorcycles pulled up around me, and I was at gunpoint."
The entourage took Phillip to the American embassy and reunited him with his family.
"It got to the point where my mom was there, and [I thought] her eyes were changing colors," Phillip remembers.  "They flew me home the next day.  I was so weak I couldn't walk.  I lost 24 pounds in a week."
It took six months for the drug to clear his system.  "At one point," Natalie says, "we thought we'd lost him forever."
The event, however, has not changed their resolve to honor the Lord through their music and lives.
"Phillip and I have promised each other that the only reason we're doing this is so we can fulfill the two greatest commandments God has given us--which is to love the Lord your God with all your heart, mind, soul and strength and love your neighbor as yourself," she says.  "If we can do that, we can glorify God in our music, and that is our mission."
Used by permission.  CCM Magazine © 2002