Hall of Fame: Evie
Michael Ciani

CCM Magazine

2004

12 Jul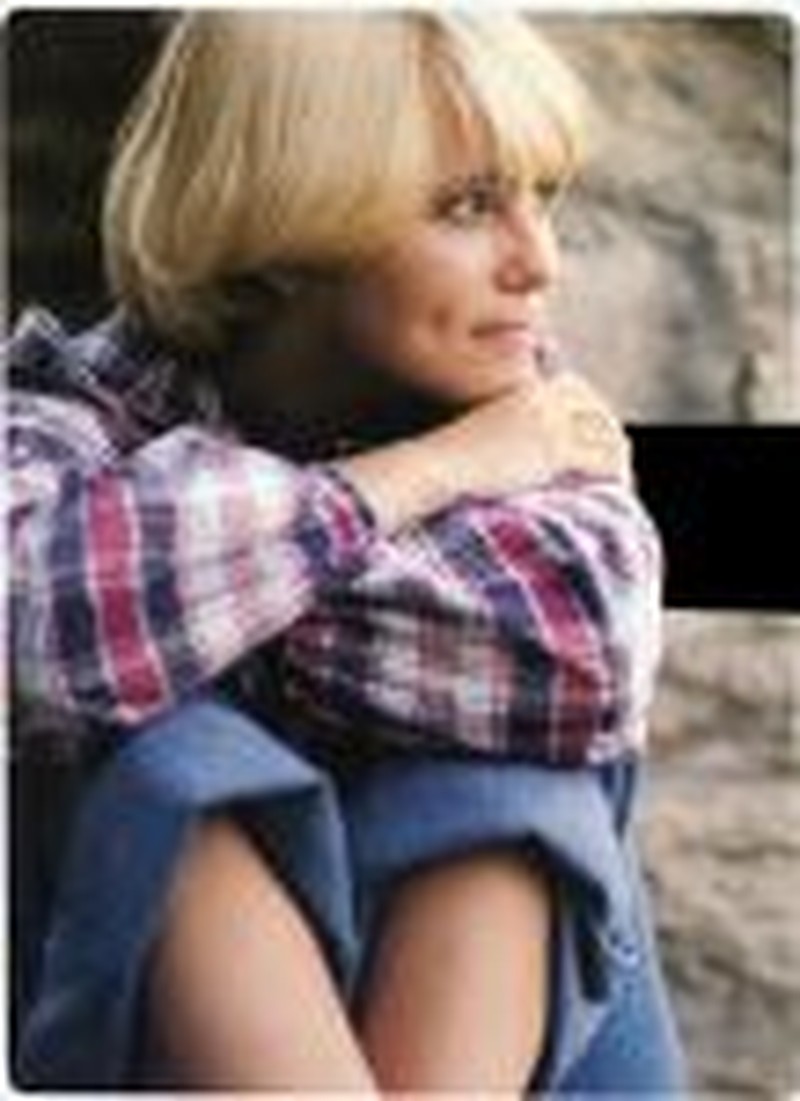 Before Amy or Sandi, there was Evie."  So proclaimed the 2001 book "CCM Presents the 100 Greatest Albums in Christian Music." (That's Amy Grant and Sandi Patty for our really young readers.) The name "Evie" may be foreign to many of today's Christian music fans; but in her day Evie was groundbreaking, going where no one had gone before her and, in some ways, where no one has really gone since.
Evie Tornquist-Karlsson (She married Swedish vocalist/pastor Pelle Karlsson in 1979.) was known on a first-name basis to millions in the 1970s and early 1980s. The daughter of Norwegian immigrants, Evie was raised in Rahway, N.J., speaking three languages: English, Swedish and Norwegian. This unusual ability would soon prove to be an enormous advantage.
Evie was "discovered" professionally as a young teenager during a family trip back to Norway. A family friend secured a booking for her on a late-night Norwegian talk show similar to "The Tonight Show." Her winning performance of three songs and charming interview endeared her immediately to the people of Scandinavia, and she suddenly found herself in high demand. In fewer than three months, Evie accepted more than 80 invitations to perform throughout the region. Though still in high school, she began jetting across the ocean about one weekend each month to perform concerts across Norway, Holland and Sweden, even being featured in her own television specials in each of these countries. She recorded numerous Swedish and Norwegian-language projects and earned "silver" and "gold" sales certifications overseas. In short, Evie was a Scandinavian superstar. (In fact, for privacy reasons her wedding date to Karlsson had to be kept a secret until after the ceremony because the Swedish paparazzi trailed the couple when they went out together in public!)
But, of course, Evie was also a successful American artist. She released her first album for Word Records in 1974 when she was just 18.  Much like Pat Boone had done before her with R&B artists, Evie sometimes took songs from perhaps more controversial musical figures such as Larry Norman and Andraé Crouch and recorded "safer" versions of them, thereby making them more palatable to the masses. Well received from the beginning, Evie landed a GRAMMY nomination, two Dove Awards for "Female Vocalist of the Year" and toured throughout the United States as well as Australia. She sang at New York City's famed Carnegie Hall (with the King of Norway in attendance), as well as at Billy Graham crusades and even for the President. All told, Evie recorded more than 30 projects in various languages. 
In 1981, while still extremely popular, Evie more or less left the Christian music scene. She told CCM in 1996, "Interestingly, people think I got out of it because I started having kids. But toward the end of that time, '79 or '80, I felt somewhat uncomfortable with what was happening. I felt as though my hands were tied in terms of ministry. I wanted more freedom to pursue ministry; but when people pay to hear you sing, you have a responsibility to do what they paid you to do. I would say that it was a time that I look back on with pleasant memories. Wonderful experiences."
Though today Evie's music would likely be classified as inspirational, it has been said that she was contemporary Christian music's first true "pop star." Still, Evie had little use for the privileges of stardom. She once said simply: "I'd like to be remembered as a girl that raised her flag to the highest for Christ. No compromising!"
Today Evie, 48, lives in Florida with Pelle and their children, Kris and Jenny, both now out of high school.
The Karlssons have continued their musical ministry as a family over the years, largely out of the limelight. 
For a complete list of past Hall of Fame inductees, visit  CCMmagazine.com.

Essential Evie
"Evie" (1974)
"Evie Again" (1975)
"Mirror" (Word 1977)
"Come On, Ring those Bells" (1977)
"Never the Same" (Word 1979)
*Named #100 in "CCM Presents The 100 Greatest Albums in Christian Music" in 2001

Evie's Most Unforgettable Songs
"Born Again"
"Broken Up People"
"Clean Before My Lord"
"Four Feet Eleven"
"Give Them All to Jesus"
"Live for Jesus"
"Mirror"
"Praise the Lord, He Never   
"Changes"
"Say 'I Do'"
"Special Delivery"

© 2004 CCM Magazine.  All rights reserved.  Used with permission.  Click here to subscribe.