'Hallelujah' Christmas Duet From Carrie Underwood And John Legend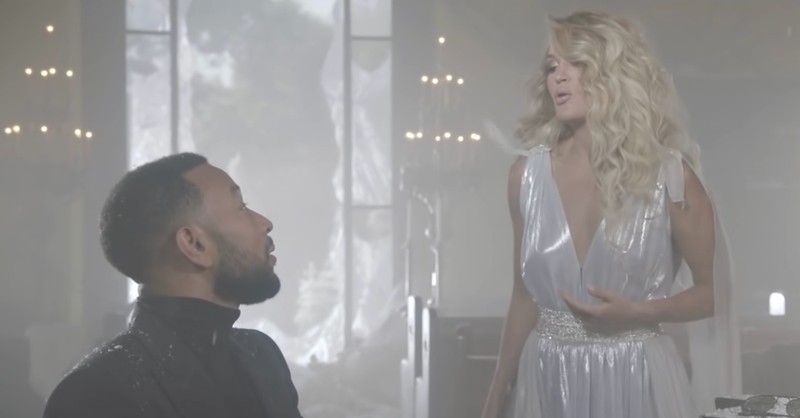 "On the coldest evening in this December
I hold you in the heat of the glowing embers
Let the world stand still, the church bells ring
Silent night as the angels sing"
Carrie became a household name after winning the fourth season of American Idol back in 2005. Since that time, she's truly cemented herself in the country music world with hit after hit for nearly two decades. Today, she is teaming up with powerhouse musician, John Legend, for a special performance of 'Hallelujah.'
This beautiful single is featured on Carrie's first full-length Christmas album, My Gift. When speaking about the album, she said, "I think it's turned out to be the perfect time for an album like this, in this period of such personal and spiritual reflection.
For me, it's more important than ever to focus on the true meaning of Christmas in a project like this."
"Hallelujah, Hallelujah
Let the magic warm the moonlit air
Hear the choirs join in singing everywhere
Hallelujah, Hallelujah"
As you listen to these words, be reminded of the real reason for the season and the gift that God gave us all when Jesus was born.
John 1:9-10 ""The true light, which gives light to everyone, was coming into the world. He was in the world, and the world was made through him…"
Source: Godtube
Credit: Carrie Underwood