'Hallelujah' Cover From One Voice Children's Choir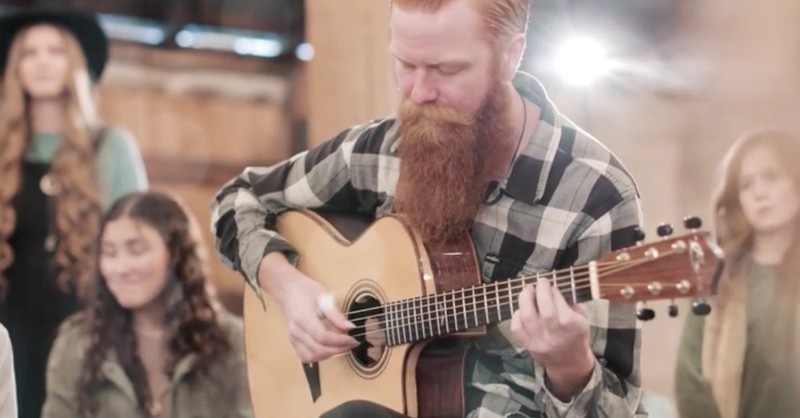 "I've heard there was a secret chord, that David played, and it pleased the Lord
But you don't really care for music, do you? Well it goes like this, the fourth, the fifth
The minor fall, the major lift, the baffled king composing Hallelujah
Hallelujah, Hallelujah, Hallelujah, Hallelujah"
What an incredible performance! They all have such lovely voices, and the harmonies that they sing throughout the song are beautiful. It is wonderful to see all of the children gathering around each other and hearing their amazing vocals fill up the performance space.
In the video, they have just one guitarist to accompany their voices and the choir director is leading them. The whole set up is so simple and pure, and it shows off what angelic voices they all have.
"We had fun putting together this classic song that we love and have been talking about for a while. Thanks for being a part of our musical journey!" writes the One Voice Children's Choir on their YouTube page.
"This is the best cover of Hallelujah that I have heard so far, perfectly arranged and well delivered," comments one person on YouTube after watching the video.
"I love your performances. They always surprise me," writes another person online to the One Voice Children's Choir. "Each time they show how you can have fun singing, how much you can develop your passions. I will definitely come back to this performance with a smile on my face."
We hope that you enjoyed watching this beautiful cover of the song 'Hallelujah' by the One Voice Children's Choir and it was able to brighten your day in some way.
May the God of hope fill you with all joy and peace as you trust in him, so that you may overflow with hope by the power of the Holy Spirit.
Source: One Voice Children's Choir
Credit: Godtube