'Hallelujah' - Official Music Video from 2CELLOS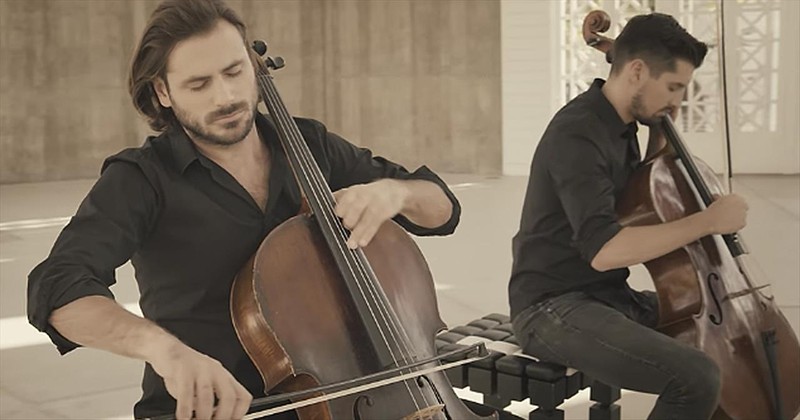 Leonard Cohen's rendition of 'Hallelujah' is one of the most popular songs of all time. The powerful song came out in 1984, but it wasn't until Jeff Buckley released the song on his 1994 album, 'Grace' that the song really started to gain momentum. Since then, many artists have covered this powerful song, which sounds like a perfect blend of a rock ballad and a gospel worship song.
Notables performances include Bon Jovi, Justin Timberlake and Susan Boyle. Today, the talented duo 2CELLOS is performing this modern classic and the sound it like nothing I've ever heard before. 2CELLOS is a Croatian cellist pair made up of Luka Šulić and Stjepan Hauser. These two have performed all over the world with their incredible blend of original and cover songs.
They formed in 2011 and became a household name when their YouTube covers started to go viral. Both men are classically trained but they also incorporate rock elements into their numbers. Their unique sound is the perfect compliment to this classic song. Set to a simple backdrop, the music truly comes alive in this official music video for 'Hallelujah.' You can find this song and other exceptional numbers on their new album "Let There Be Cello."
I could definitely listen to these guys over and over again. I am so glad these men have banded together to perform such amazing and joyful music. With talent like this, I think 2CELLOS will be around for a very long time. What do you think of their 'Hallelujah' performance?
Photo Credit: ©Godtube