Have You Listened to Hispanic Christian Music Lately?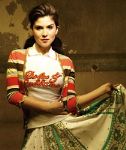 Just in February of this year, California-based station Radio Nueva Vida [New Life Radio] and a number of sponsors and bookstore chains organized the third edition of Los Premios a Nuestra Música Cristiana [Awards to Our Christian Music], Hispanic Christian music's version of the Gospel Music Association (GMA) Awards.
Though it's a branch of music that doesn't even have a main trade organization such as the GMA overseeing the preparative details that go into an event of this caliber, organizers still delivered an A-level show. They booked The Forum in Inglewood, and filled more than 9,500 seats for the Feb. 22 gala. A production company was hired. Lighting equipment was rented. Promotional items were distributed. Camera crews were hard at work. Volunteers were deployed. Statuettes were designed. Invitees were flown in. Were it not for the lack of a red carpet reception, it possessed all the makings of the GRAMMYs.
Co-hosted by a charming Jaci Velásquez and Venezuelan pop singer José Luis "El Puma" Rodríguez, the festivities boasted the presence of the biggest and brightest luminaries in the field of Hispanic Christian music, with live performances, elaborate staging and the right dose of glamour to cap off the evening.
Whether in the form of presenters, performers or nominees, nearly all the big players from the genre were there, including praise-and-worship legend Marcos Witt, pop songstress Lilly Goodman, singer-songwriter Roberto Orellana, worshipful troubadour Samuel Hernández, versatile rocker Annette Moreno and balladeer Alex Campos, among others.
Perhaps none of these names rings a bell, but they're all part of the growing Hispanic Christian music scene, a circuit that in recent times has developed significantly.
"It's grown a lot in the last five years," says Betty Meza, director of promotions for the Radio Nueva Vida Network. "Now the Latin GRAMMYs have a category for Hispanic Christian music, and so do the Latin Billboard awards."
Unlike the GRAMMYs (which depend on a recording academy to choose the winners) or the Billboard awards (which are more dependent on sales tallies and airplay), these Premios have neither. Since there isn't a "centralized government" – a la the GMA – casting ballots or a system such as SoundScan accounting for the units sold, organizers have to rely on composite data such as call-in requests, emails and sales survey reports sent out to bookstores to determine the victors.
Still, the show got the job done, and its magnitude is causing people to sit up and take notice.
"[Lately] many things have changed, and doors have opened so the Christian market can be known," says Meza of this growth. "A lot of people have learned about the Gospel, given their life to Christ, come into this market and wanted things of quality like they're used to."
This quality is palpable in many of the hottest projects to come out of Hispanic Christian music in recent years, including the latest offerings by award-winners Witt and Goodman, but also through other salmistas [psalmists] such as worship music veteran Jesús Adrián Romero, pop singer Julissa and tropical sensation Juan Luis Guerra.
The latter, highly renowned for his celebratory merengue output in the '90s, has recently crossed over into the Hispanic Christian music scene, and people have embraced him as if the genre had been his home from the get-go. In May, he received a Latin Billboard award for his work "Para Ti" ["For You"], and his single "Las Avispas" ["The Hives"] has caused a lot of buzz in stations and even churches across the nation.
Meza concludes: "A lot of people, even those who listen to mainstream radio, are thirsty for this kind of music. They want an alternative. They want something different. They're ready for something different."
Los Super 7
These are the seven artists making the most buzz in Hispanic Christian music:
Marcos Witt
Undoubtedly the most important and influential artist in the nascent Hispanic Christian music scene, Marcos Witt is a psalmist at heart, a songwriter in the spirit of David who has blessed Spanish churches in the U.S. and abroad with countless worshipful classics. Songs like "Gracias" ("Thanks"), "Enciende Una Luz" ("Shine a Light") and "Sana Nuestra Tierra" ("Heal Our Land") are only a small sampling of a career that has yielded more than 7 million units sold in the U.S., Mexico and Latin America. The Michael W. Smith of Hispanic Christian music, Marcos Witt is not only a force to be reckoned with in the praise and worship arena, but has also released a myriad of pop, seasonal, and live recordings in his storied, nearly 20-year trajectory.

Album to sample:  "Antología" (Sony Discos)
On the Web:  canzion.com/marcoswitt

Jesús Adrián Romero
If Darlene Zschech and her Hillsong Australia team are the precursors in quality live worship music, Jesús Adrián Romero would be their equivalent in the Hispanic sphere. His recordings are joyous, multi-hued celebrations of alabanza y adoración (praise and worship), and his backing band is one of the nastiest there is. His 1998 production, "Cerca de Ti" ("Close to You") is considered by many one of the standard-bearers in the genre, with heartfelt ballads "Sumérgeme" ("Submerge Me"), "¿Qué Sería de Mí?" ("Where Would I Be?"), and "Tal Como Soy" ("Just As I Am") being definite crowd favorites.

Album to sample: "Cerca de Ti" (Vástago Producciones)
On the Web:  jesusadrian.net

Juan Luis Guerra
This tropical music legend took the world by surprise when he announced his conversion to Christianity and the subsequent recording of his spiritually-themed album, "Para Ti" ("For You").  More than simply taking advantage of the growing popularity of Hispanic Christian music, "Para Ti" is simply an extension of his GRAMMY-winning secular work, except with a clearly vertical bent. This Latin Billboard-winning, exceptionally produced work successfully marries the artist's newfound faith and his love for merengue, salsa, gospel and balladry. His infectious "Las Avispas" ("The Hives") has quickly become a radio anthem, and even churches are picking it up for its reminder of God's sovereignty.

Album to sample:  "Para Ti" (Vene/Universal Music Latino)

Lilly Goodman
Hispanic Christian music does have its share of vocal pop divas, and Lilly Goodman has rapidly emerged as the forerunner with only two albums under her belt. The delivery of the Dominican Republic-born singer is rich, nuanced and balanced, knowing perfectly when to soar or when to whisper with grace. Her 2001 debut "Contigo Dios" ("With You, God") shattered the rules for what constituted a pop album in Hispanic Christian music, mixing superbly produced R&B with high-caliber pop balladry, plus a number of Latin-pop romps. Her follow-up, "Vuelve a Casa" ("Come Back Home"), builds on the foundation of her debut but in a more subdued pop vein.

Album to sample:  "Contigo Dios" (Bohuco Music Center)
On the Web:  lillygoodman.com

Samuel Hernández
Puerto Rican balladeer Samuel Hernández didn't know what awaited him when he traded in his 4.0 GPA college career — he graduated Summa Cum Laude — and heeded the calling to minister through song. Besides packing out arenas with mammoth-sized crowds in his native land and abroad, his breakthrough "Faltan 5 Para las 12" ("It's 5 to 12") sold upwards of 100,000 copies (a feat in Christian music, Hispanic or otherwise), and the title track from said album occupied the No. 1 slot for a record-breaking 20 weeks. The project is a mixture of earnest balladry, Latin pop, worship and splashes of vallenato, a joyful rhythmic style that originated in Colombia.

Album to sample:  "Faltan 5 Para las 12"
On the Web:  samuelhernandez.com

Rojo
The hottest group in what Hispanic Christian music listeners catalog as música juvenil (young music), this Colombian-bred foursome makes pure pop-rock ear candy. Throughout their existence they have upheld their own interpretation of what American audiences know as "modern worship," especially on "24·7," an album whose main theme is the importance of worship beyond the church walls. Their latest, "Día de la Independencia" ("Independence Day"), is anchored by muscular hooks, orchestral elements, electronic components and commanding lead vocals from the tandem of Emmanuel Espinosa and Linda Moreno.

Album to sample:  "Día de la Independencia" (ReyVol Records)
On the Web:  rojoweb.com

Julissa
Despite her young age, Julissa can be considered a seasoned pro in the arena of contemporary pop. Now with seven albums to her name, she has experimented with everything from dance and Latin pop to adult contemporary, seasonal and even a live recording. She reached her artistic pinnacle with "Corazón Latino" ("Latino Heart"), a colorful effort that saw her returning to her cultural and geographical roots in the land of Puerto Rico; in it, she shrouds her imposing vocals in fabrics of salsa, merengue, bachata, vallenato and flamenco, and still manages to sound cohesive in the process. Her new album, "Mi Propósito" ("My Purpose"), released June 21 on the Integrity Music Latin label.

Album to sample:  "Corazón Latino"
On the Web:  julissaonline.com

© 2005 CCM Magazine.  All rights reserved.  Used with permission.  Click here to subscribe.