He Chose The Nails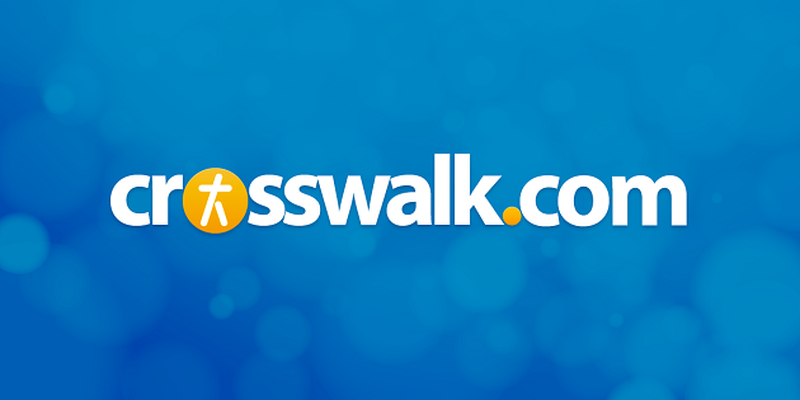 The wood. The thorns. The nails. Christ's sacrifice has defined the very essence of mankind's faith for the past 2000 years. And now, Max Lucado invites you to examine the cross, contemplate its purpose, and celebrate it significance with ==He Chose The Nails== book and live worship CD. With his warm caring style, Max examines the symbols surrounding Christ's crucifixion, revealing the claims of the cross and asserting that if they are true, then Christianity itself is true. The supporting evidence either makes the cross the single biggest hoax of history or the hope of all humanity.
Max Lucado's message in his new book has stirred the hearts and ignited the imaginations of some of today's top Christian recording artists. The result is a powerful, intensely emotional, live praise and worship project which runs the gamut from acoustic adult contemporary to edgy power ballads, to praise-style gospel.
Recorded live at Max's church in San Antonio, Oak Hills Church of Christ, this live experience includes the incomparable talents of Twila Paris, Jeff Deyo of Sonicflood, Kim Hill, Wes King, and Natalie Grant performing a collection of all-original songs. In addition, the Oak Hills Church of Christ choir, under the direction of Jeff Nelson, brings to life several inspiring praise & worship choruses. The entire project is then punctuated by spoken-word segues delivered by Max Lucado in his own inimitable, conversational style.
Listen to clips from the audio project while you read the first chapter from "He Chose The Nails" by Max Lucado.
Click to hear a clip from
"When I Remember"
by Kim Hill
The gift of God is eternal life in Christ Jesus our Lord.
Romans 6:23 niv

Thanks be to God for his indescribable gift!
2 Corinthians 9:15 niv

And God has reserved for his children the priceless
gift of eternal life; it is kept in heaven for you,
pure and undefiled, beyond the reach of change and decay.
And God, in his mighty power,
will make sure that you get there
safely to receive it, because you are trusting him.
It will be yours in that coming last day for all to see.
1 Peter 1:4-5 tlb

Every good and perfect gift is from above,
coming down from the Father of the heavenly lights,
who does not change like shifting shadows.
He chose to give us birth through the word of truth,
that we might be a kind of firstfruits of all he created.
James 1:17-18 niv
Click to hear a clip from
"He Reigns"
by Jeff Nelson & the Oak Hills Choir
He deserves our compassion. When you see him, do not laugh. Do not mock. Do not turn away or shake your head. Just gently lead him to the nearest bench and help him sit down.
Have pity on the man. He is so fearful, so wide-eyed. He's a deer on the streets of Manhattan. Tarzan walking through the urban jungle. He's a beached whale, wondering how he got here and how he'll get out.
Who is this forlorn creature? This ashen-faced orphan? He is-please remove your hats out of respect-he is the man in the women's department. Looking for a gift.
The season may be
Christmas
. The occasion may be her birthday or their anniversary. Whatever the motive, he has come out of hiding. Leaving behind his familiar habitat of sporting goods stores, food courts, and the big-screen television in the appliance department, he ventures into the unknown world of women's wear. You'll spot him easily. He's the motionless one in the aisle. Were it not for the sweat rings under his arms, you'd think he was a mannequin.
Click to hear a clip from
"Because Of Love"
by Natalie Grant
But he isn't. He is a man in a woman's world, and he's never seen so much underwear. At the Wal-Mart where he buys his, it's all wrapped up and fits on one shelf. But here he is in a forest of lace. His father warned him about places like this. Though the sign above says "linger-ie," he knows he shouldn't.
So he moves on, but he doesn't know where to go. You see, not every man has been prepared for this moment as I was. My father saw the challenge of shopping for women as a rite of passage, right in there with birds and bees and tying neckties. He taught my brother and me how to survive when we shopped. I can remember the day he sat us down and taught us two words. To get around in a foreign country, you need to know the language, and my father taught us the language of the ladies' department.
"There will come a time," he said solemnly, "when a salesperson will offer to help you. At that moment take a deep breath and say this phrase, 'Es-te Lau-der.'" On every gift-giving occasion for years after, my mom received three gifts from the three men in her life: Este Lauder, Este Lauder, and Este Lauder.
My fear of the women's department was gone. But then I met Denalyn. Denalyn doesn't like Este Lauder. Though I told her it made her smell motherly, she didn't change her mind. I've been in a bind ever since.
Click to hear a clip from
"He Chose The Nails"
by Wes King
This year for her birthday I opted to buy her a dress. When the salesperson asked me Denalyn's size, I said I didn't know. I honestly don't. I know I can wrap my arm around her and that her hand fits nicely in mine. But her dress size? I never inquired. There are certain questions a man doesn't ask.
The woman tried to be helpful. "How does she compare to me?" Now, I was taught to be polite to women, but I couldn't be polite and answer that question. There was only one answer, "She is thinner."
I stared at my feet, looking for a reply. After all, I write books. Surely I could think of the right words.
I considered being direct: "She is less of you."
Or complimentary: "You are more of a woman than she is."
Perhaps a hint would suffice? "I hear the store is downsizing."
Finally I swallowed and said the only thing I knew to say, "Este Lauder?"
She pointed me in the direction of the perfume department, but I knew better than to enter. I would try the purses. Thought it would be easy. What could be complicated about selecting a tool for holding cards and money? I've used the same money clip for eight years. What would be difficult about buying a purse?
Oh, naive soul that I am.
continue on to part two HERE