!Hero: The Rock Opera
reviewed by Andree Farias

Copyright Christianity Today International

2003

1 Sep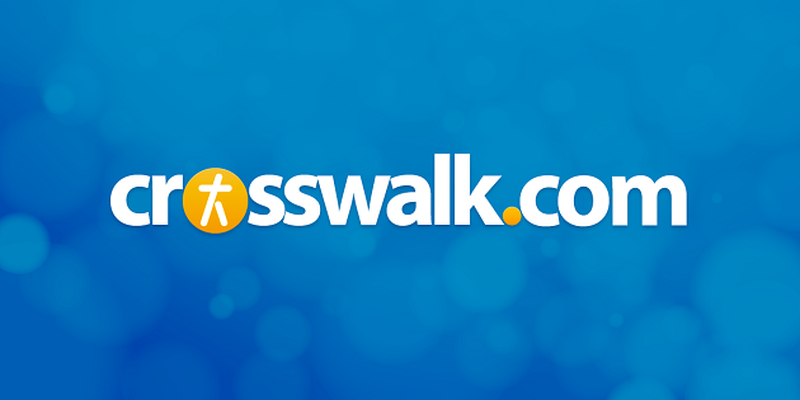 Sounds like … a gospel rock opera—á la Jesus Christ Superstar—featuring an amalgamation of styles and influences, including the rapcore sounds of Kid Rock, the classic metal pop of Stryper or Def Leppard, plus hip-hop, contemporary pop, and everything in between
At a glance … though !Hero's attempt to be all things to all people is well-intentioned, its "replayability" value is minimal, deeming it no more than a glorified post-concert souvenir for the live stage show
Christian music has tried just about every musical venture and fad the world has to offer. But not till now has anyone tried a full-fledged rock opera in the vein of The Who's Tommy or Andrew Lloyd Webber's Jesus Christ Superstar. Not that the genre is necessarily a hot ticket; the jury's still out on whether music fans will buy this album and/or tickets to the live stage version, coming in November. There have been other ambitious projects geared to older audiences, such as Christmas musicals and multi-artist choral projects (such as Child of the Promise and The New Young Messiah), and their accompanying recorded product and tours. But the rock opera, a style marrying the revolutionary aspects of rock with the theatrical components of opera, was still uncharted territory. That is, until Eddie DeGarmo came along.
DeGarmo, half of the '80s Christian rock duo DeGarmo & Key and co-founder of ForeFront Records (dc Talk, Rebecca St. James, Audio Adrenaline), felt a burden for the MTV generation, seeing how few of its legionnaires knew the significance of the Easter story. DeGarmo called buddy Bob Farrell to help him create !Hero, a modern-day retelling of the gospel story through song. Industry execs soon saw further potential for the !Hero brand, which has developed into a line of retail products including a series of novels, a graphic novel, comic books, and a fall tour.
For the project, DeGarmo & Co. sought relevant musical figures who could wrap their arms around this vision and communicate it as their own, recruiting names that, though not necessarily "edgy" or "hip," are at the forefront (no pun intended) of the Christian pop world. The lead three roles are all held by ForeFront artists: Michael Tait, the dreadlocked one-third of dc Talk, playing the lead role of Hero, a modern-day Jesus; Rebecca St. James, playing the role of Maggie, a contemporary Mary Magdalene; and Audio Adrenaline frontman Mark Stuart, playing Petrov, a modern-day Peter. The ForeFront Who's Who roster will certainly attract Christian music fans, but what about non-evangelicals who've never heard of Tait, St. James or Stuart? Will they listen? Will they even notice? !Hero might well end up being a hit in Christian bookstores, but what about Borders or Barnes & Noble?
The studio version, reviewed here, finds Hero going through a series of biblical events (all set in New York City), most of them updated to fit the times, leading up to his death for the Big Apple. After a brief intro by Special Agent Hunter (Paul Wright), Act 1 kicks things off with the pop/rocker "A Few Good Men," which tells the story of when Jesus was looking for disciples. Here, we're introduced to Petrov (played by Stuart) and Jude (played by producer Quinlan), who early on do a fine job of developing their characters. True Love Waits proponent St. James, in a twist of irony, plays the promiscuous Maggie on "Secrets of the Heart," a synthesized, Latin-tinged number recalling early Gloria Estefan. St. James offers her "services" to Hero, who turns down her proposal, encouraging her to follow him.
Also in Act 1, hip-hop duo GRITS livens up the pompous "Wedding Celebration" (Jesus in Cana), but their contribution is a pointless cameo that consists of no more than the empty line "C'mon, y'all, let's celebrate." Hero's mom (played by newcomer Nirva) is also introduced on this track, which prefaces "Fire of Love," a soft-rock tune about Jesus' first face-off with the Pharisee Kai (played by Skillet's John Cooper). Act 1's highlight and first rock single is the big-riffed rapcore of "Raised in Harlem," chronicling the healing of the daughter of an overzealous Jairus (played by rapper T-Bone); this song would've worked better if Jairus' claims regarding his New York origins weren't belied by his use of the oh-so-southern contraction "y'all." But I digress.
If Act 1 concentrated on the commencement of Hero's ministry and his relationship with his followers, the slightly less erratic Act 2 focuses more on his detractors and their plans to silence him. The '80s synth-pop (think Eurythmics) of "Leave Here" sees a bunch of annoying street youngsters mocking Hero and his friends, while Jude's "Intentions" sounds like Newsboys. Then comes the sinister "Shadowman," which, like Cindy Morgan's "Devil Man," looks into the betrayer's internal struggle to hand Hero over to the authorities; fans of Kevin Max may like Quinlan's vocal technique. All of this leads to the plotting of Hero's death (Secret Agent Hunter's "Murder on Their Minds"), his short but sweet farewell to his disciples ("In Remembrance of Me"), his anguish at Gethsemane ("Hero's Agony"), and a climactic, almost cinematic crucifixion ("Kill the Hero"), complete with hard-hitting fake drums, distorted walls of sound, and an operatic background choir.
The modern elements of this rock opera at times suffer due to the musical twists and turns of certain songs, especially when these step into unnecessary Broadway-styled territory. For example, the Hero and Mary duet of "Lose My Life With You," with its emotive piano and strings-drenched arrangement, is saccharine, if not terribly out of place amid the other selections. Hero's brief "Take My Hand" follows a similar pattern, this time using Casio strings and vocals that are too silky and Seal-like to be taken seriously. Not much changes on "I Am," an amateurishly written song that could very likely be bound for AC radio play: "I am, I am/the one to make a change/who's gonna do it if I don't step to it/I am."
Is !Hero: The Rock Opera worth your hard-earned money? Though it's evident that the album's creators tried to make it broadly appealing, it's this lack of focus that ultimately brings down its collective value. Which begs my next question: How long can one stomach a long-winded, thematic double-disc album, especially when only a few of the songs can stand on their own outside of the story's context? Is there any "replayability" value? You might be better off waiting for this fall's stage production before giving the album a chance. Who knows? Maybe enough suburban youth group kids will dig it to increase its hipness level, perhaps presaging the type of reception that the TRL-loving, unchurched populace will give it.