Hillsong United: The Point of Difference
Jackie A. Chapman

CCMmagazine.com

2008

18 Nov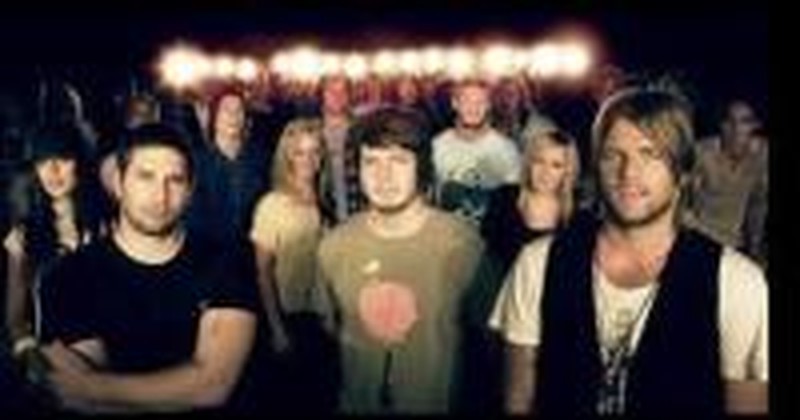 For the songs and music of Hillsong United to be recognized more and more the world over, worship leader/songwriter Joel Houston actually admits, "Songwriting can be like swinging your arms recklessly," never quite knowing where the punch will land.
Houston says the songs of Hillsong United are "a search for the creative, for the heart of God—for right now, for today, not yesterday. We as songwriters search for that, search for what God is saying personally now, for us and for the church."
Even when the process feels wild and out of control, Houston finds God revealing order. "I've had times that a friend wrote a song that contained the same thought that I was having in a song," he says. "The shape of each song might be slightly different, but God is impressing the same thing on our hearts."
Chaos of songwriting aside, the songwriters at Hillsong Church emphasize giving their best to the songwriting process. "We take is seriously—without reducing songwriting to a set of mechanics," says Houston. "When I start to write a song, whether starting with a thought or melody, a song establishes itself—and you start working with it. It might become a song of exaltation or a song of repentance. It's about a process that has openness to creativity, honesty and transparency and how those translate into the expression of that song."
Houston recently began to consider how worship songs can exist on different levels. "This is a newer revelation for me. I think there is a place for all different kinds of songs and expressions in worship." Categorize worship songs by their use—songs of adoration, surrender, repentance or commission, for example—but what about levels of worship songs that might take more understanding or commitment to sing?
Houston offers an example: "Maybe you hear a Scripture one way and then come back to it years later and discover that God stretches your revelation of that Scripture, and you hear something else, something more. God's Word is unchanging, but He unpacks a revelation of that unchanging. Using songs of commission like 'Solution' is about timing. That song comes after a journey of worship or after someone brings a challenging word to call us to work out our faith.
"People do question whether a song like 'Solution' or 'Point of Difference' [songs that call the church to service in action] is a worship song, and I have to say, 'Hang on a second.' If we limit our praise of God to singing 'How Great Is Our God' over and over (which God loves that confession of our lips), I think we miss what Romans 12 says about being a living sacrifice," says Houston.
"When I read the words of Jesus, I see a God calling us to clothe the naked and feed the hungry—that is worship that touches the heart of God. If I'm to be a living sacrifice, I should be about those things. So if a song is encouraging us to go out and do those things, then I think that is as much a worship song as 'How Great Is Our God' or 'Here I Am to Worship.'"
It is that line of thinking that reaches the core of what Hillsong United and its songwriting are all about. "We have a responsibility beyond just making records. We need to present Jesus to people," says Houston.
With Houston at the helm, that message has been poured into The I Heart Revolution, a movement finding expression in three parts, the double-disc CD We're All in This Together, With Hearts As One DVD (released last month) and the online social justice hub scheduled for 2009 (along with a second DVD hitting stores late spring). Houston sees I Heart as revealing more and more of God's heart, pushing past the songs, the stages and lights toward the core of worship. "This is so much bigger than us and our sphere. We are just a part of something that God is doing everywhere."
The latest release, With Hearts As One DVD, integrates worship meetings with images of the people and cultures that Hillsong United encountered around the globe as the group toured six continents. "The DVD shows the contrast between the amazing meetings and the streets, the culture and the world. I became really good at looking out windows while riding busses. We need to have an affect on the streets that we're passing by. I don't want our passions to be confined into four walls of the church. It has to go beyond," Houston explains.
"That's how the DVD becomes a real kick in the gut. The heart of God is [in] everyone. Our value, our significance was nailed to the Cross so that our lives would find love in the broken, the unlovable and the least. We need to unpack the Gospel and become Christ."

For more info, visit hillsongunited.com.


© 2008 CCMmagazine.com. All rights reserved. Used with permission.

**This interview first published on November 18, 2008.