Hip-Hop: Music's Most Popular Genre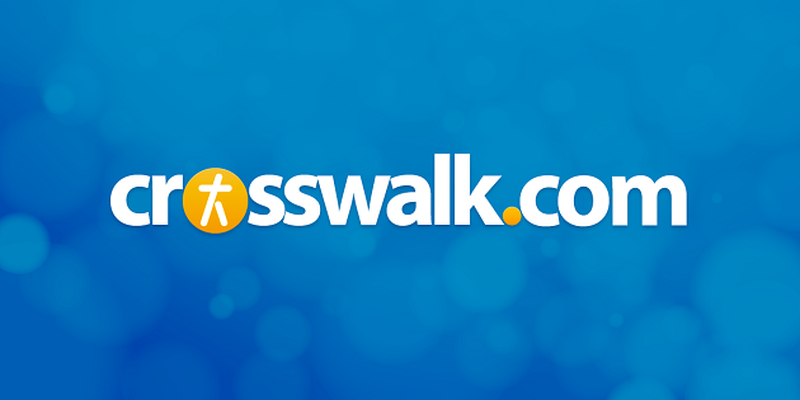 NAVIGATION:
scroll down or click here for direct links
The most popular CD in America for the eight weeks in June and July 2000 has been
The Marshall Mathers LP
by the massively popular rapper Eminem. The first-class production of his hip-hop style of music, combined with his clever lyrics make him a favorite of young people across the country. Unfortunately, everything that you've heard about this guy's music is true. It is gruesomely violent and gratuitously obscene. Eminem has created a persona which visits every sort of objectionable language and situation, all coated with infectious rhythms and beats. The record is made extremely well, yet it can't hide its depravity-soaked messages.
Fortunately, there are plenty of alternatives available for young people who dig the hooks and grooves, yet would prefer a more positive, Christ-focused, message. Hip-Hop is the most popular genre of music in the U.S. What is the Christian community doing in response to this? Read on, click on the links, hear the music, and you'll see why this kind of music is set to become the next big thing, even within the realm of Christian music.
A great place to start is a new compilation from ForeFront Records called COALITION: The Hip-Hop Alliance. Check it out by clicking HERE!
Hip-hop is today's most influential music. It is what jazz and bebop were in the late 40's: hip, slick and focused. It is not considered music by some, as was the case with jazz in its prime. This alienation has caused hip-hop artists to turn within themselves and create their own communities and lifestyles. These communes are made up of four major elements: DJing, BBOYing, aerosol artists, and last but not least, MCing or rapping. We're going to focus on this fourth and foundational element of hip-hop.
Now dig into the following exposition of the Christian hip-hop movement by writer Josh Niemyjski.
Hip-Hop For The Masses!
Written by "plastic" (Josh Niemyjski)
Contributing from
www.sphereofhiphop.com
Hip-hop, rap, rap music, Holy hip-hop, Christian rap, Gospel rap -- these are just a few of the labels that emcees in our genre carry. What sets them apart from the world is the fact that they rock microphones for Jesus Christ.
Some fans will say it technically started long before, but groups like P.I.D (Preachers In Disguise), SFC (Soldiers For Christ now Sup the Chemist), JC and the Boys, Freedom of Soul (Peace 586), Dynamic Twins, D-Boy (
Rest in peace
!), and a few others are the true pioneers of what we now see and hear today.
Sounds and sights have changed. Most often than not it seemed that Christian hip-hop was completely lacking in quality and also in originality to most. The sounds, not all but some, seemed to be several years behind our secular counterparts. Even with the
advent
of the Internet, the explosion of quality offerings really had not taken a firm grip until the last 2 years. Now it all has changed!
All styles are represented now by Christian emcees! This is a rather misunderstood item by the Christian community at large. Hip-hop is a VERY diverse culture and is as far away from dance/techno/electronic music as you can get! Unfortunately both Hip-hop and the Dance genre get lumped together as a whole when it comes to Dove Award time. Ironically, they are the two largest genres of music happening in the world scene right at this time. This has been the case for several years now.
In 1999, Hip-hop outsold Country to become the #1 selling genre in the United States. According to the RIAA, Hip-hop sold over 98 million albums total compared to #2's 93 million albums for the year ending December 31st, 1999.
for Josh's story in its entirety - CLICK HERE!
---
For more stats and media quotes
on the hip-hop movement...
CLICK HERE!
---
Click to hear a clip from John Reuben's "Gather In"
The Jack Tripper of hip-hop. This Columbus, OH artist has recently finished his debut album with Gotee Records. His music crosses boundaries and includes hardcore, alternative, and live instrumentation. His rhymes are personal, open and dashed with humor.
more info
on John Reuben
Click to hear a clip from 4th Avenue Jones' "Move The Crowd"
Featuring the gold-selling Ahmad (performer of the hit song "Back in the Day"), his wife Tena Jones, and long time friend Senaj. They blend melody and hip-hop with excellence paralleling the super group, The Fugees.
more info
on 4th Avenue Jones
Click to hear a clip from CampQuest's "Campout"
They are from Jacksonville, FL and represent the good old South. Their hip-hop is both urban and Euro, influenced by the likes of Outkast, Goodie Mob and others. This seven-man team includes two brothers, and five of their life long friends.
more info
on CampQuest
Click here to read an in-depth profile of one of the leading labels exclusively focusing on hip-hop music!


GRAPETREE RECORDS
Click to hear a clip from Future Shock's "Focus"
A four-man team from San Diego, including two brothers, Ajax and Red Bones, Sojourn (one of the best MC's around), and DJ Trey. Their music blends the spirit of surfing, philosophy, intriguing lyrics, and futuristic beats.
more info
on Future Shock
Click to hear a clip from Tapwater's "Release"
Describes his music as acoustic hip-hop. Picture Paul Simon, 23, living in Long Beach, creating beautiful and heartfelt hip-hop music.
more info
on Tapwater
Click to hear a clip from New Breed's "Chill"
This brother/sister duo hails from the Puerto Rican streets of Brooklyn. Hardcore hip-hop and banging beats are their specialty, and they do it well.
more info
on New Breed
Click to hear a clip from Count Bass D's "I Know"
Nashville is home! He has released two full-length albums on major labels and is going to release a single on the Beastie Boy label, Grand Royal. A busy man who brings a down home feel to hip-hop.
more info
on Count Bass D
---
click here to
READ PART TWO
with info and sound clips from
L.A. Symphony, Relentless, Royal Ruckus, Deviance
MG! The Visionary, Decimal, and Sackcloth Fashion

---

click here to read bios, lyrics and more info from all the artists and sound clips on this page

---

CHECK OUT THESE CROSSWALK.COM NEWS ITEMS ON HIP-HOP ARTISTS:


---

CHECK OUT THESE CROSSWALK.COM PROFILES OF HIP-HOP ARTISTS:


---
Please add what you know
about the Christian hip-hop movement
in our special
HIP-HOP FORUM