Hip-Hop: Rhyme Scene Investigation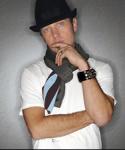 For mainstream rap pioneer Nas, "hip-hop just died this mornin'' and she's dead, she's dead."
But the truth is, hip-hop is alive and well. At the mainstream level, the genre continues to yield sizable dividends – in 2006, it accounted for 10 percent of all album sales.

By comparison, Christian hip-hop is a mere drop in the bucket. And here's proof: Of the almost 40 million albums sold in Christian and gospel music in 2006, a little less than 500,000, or roughly 1.2 percent, were hip-hop discs. That's barely enough for an album to be certified Gold.
But hip-hop's difficulties are not limited to the retail side; radio airplay of faith-based hip-hop music has also been scant. Of the Top 20 songs of 2006 in the CHR – or pop – format according to Radio & Records, only one song, perched all the way down at No. 19, had a bit of a hip-hop flair to it: tobyMac's "Welcome to Diverse City."
Incidentally, that's not tobyMac's only accomplishment in 2006; his 2004 release, Welcome to Diverse City (Forefront), was also the bestselling "hip-hop" album of 2006, a title he's held for three years in a row.

"[The numbers] break my heart, because I think there's great hip-hop in our market," says tobyMac, an artist who, by his own admission, doesn't think of himself as a hip-hop artist, at least in the strictest sense of the term. "My music is pop music that leans hip-hop. I don't think the same people that buy my records are buying straight hip-hop."
But even if that's the case, straight hip-hop buyers don't seem to be making a lot of noise of their own, at least in terms of driving sales. This less-than-golden performance furthers speculation about the state of Christian hip-hop today. And for those seeking clarity, the answers seem to be as varied as the genre itself.
"The business is getting a little more open, but there's still a lot that needs to be done," says Teron "Bonafide" Carter, one-half of GRITS, the most popular rap group in Christian music. "It's almost kinda too late for [that to happen]. We ourselves don't even look at it as Christian hip-hop, because, honestly, on paper, it doesn't even exist. On radio, it doesn't exist. In the media, it doesn't exist. So to us, it's just hip-hop. We don't need a label to sell the music. As a true artist, you don't have to have a title to get people to buy what you do. That's the way we look at it. There've been some changes, but there still have to be a lot more changes."
West Coast rapper T-Bone thinks things are getting better in terms of acceptance of the genre, but he believes the hotness level is not up there.
"I still feel there is a lack of quality in the music put out in the industry," he says. "Christian rap is still years behind as far as talent goes. Yes, there are some good rappers out there, but, for the most part, most of what I hear is not innovative or lyrically creative."
"There are a lot of good artists putting out quality music, something that speaks directly to the soul of a person," says rap newcomer Soul P., whose Beatmart Records debut, The Premiere, released in December. "[But] then there are artists who I feel put out music just to try and sound like a good Christian and it ain't honest and it falls on dead ears."
KJ-52 – second after tobyMac in terms of solo popularity – believes up-and-comers have a hard time making it because they treat hip-hop as a game to be played, rather than a job to be done.
"There is a huge lack of maturity, responsibility, work ethic and industry smarts amongst the average artists coming up," he says. "The majority have unrealistic expectations, goals and mindsets toward what it's really like to do 'this.' The consumer wants the product; the promoters have come around, and even the industry is starting to take notice. However, there really isn't the artist to meet those needs."
"It's quite confusing, to be honest," says Josh Niemyjski, general manager of Illect Recordings, an upstart hip-hop label out of Minnesota. "The bigger labels seem to be fading, each to differing degrees. Then there are a few promising newcomers that seem to be catching on. And the indie scene seems to be thriving more now than ever."
If by "thriving" Niemyjski means that independent labels have a bigger market share than before, he's right. Consider the indie label started by veteran standouts The Cross Movement. The self-titled company (Cross Movement Records) has introduced fresh faces such as Lecrae, Da' T.R.U.T.H. and FLAME, and all have posted healthy numbers for their most recent albums. Indie-based stalwarts such as T-Bone and Pettidee, meanwhile, are experiencing comparable sales.
Niemyjski surely knows a thing or two about the ebb and flow of Christian hip-hop. As a former executive at now-defunct Uprok Records – the same hip-hop imprint that made KJ-52 a household name in Christian rap – he witnessed the rise and fall of the little house he built, a loss that only exacerbated the positioning of hip-hop within Christian music.
"I think that Uprok closing its doors soured a few folks that may have seen opportunity in hip-hop," he says. "It surely discouraged a lot of people. Anytime a label comes along, does well, and then folds, it can't be good – especially for a scene like ours that needs everything of benefit it can get."
Historically, Christian major labels have been reticent to actively sign hip-hop artists. There have been exceptions, but they're few and far between. And they've been one-album affairs.
Word Records once tried its luck with Souljahz, a sibling trio from San Diego; they showed promise with their 2002 debut, but their second album remained stuck in limbo until the trio was finally released from their contract. ForeFront Records hedged its bets with teenaged hip-hopper Lil' IROCC, but he, too, got dropped not long after going public. Essential Records is actually credited with discovering KJ-52, but he also received the pink slip once his debut, 7th Avenue, underperformed. (The label later re-released 7th Avenue after Uprok successfully broke KJ-52 into the Christian mainstream.) For the most part, though, the big players have remained on the fence.
"It used to be that any urban music was fringe in Christian music," says Otto Price, vice president of A&R for Word Records and hip-hop forerunner in his own right. "Artists like tobyMac, GRITS, Superchick and Mat Kearney have opened the doors for other hip-hop artists to be considered a part of mainstream Christian music. Things are looking up, but we have a long way to go to be considered relevant."
While Price and Word Records are in the hunt for new hip-hop talent, Fervent Records – another imprint in the Word Label Group, and home to BarlowGirl and Big Daddy Weave, among others – is introducing Group 1 Crew. The trio, similar in style to the Black Eyed Peas, released its self-titled debut in February.

"Today … many of the most popular groups have a hip-hop element or are straight up hip-hop," says Susan Riley, senior vice president of A&R and publishing for Word and head of Fervent. "To us, it doesn't matter what the style is – we just want to stay relevant, and this is one way to do that and reach people through music today for Christ."
But not all the labels show the same level of enthusiasm in embracing hip-hop acts. This hesitance has motivated aspiring rap artists to remain on the fringes – either signing to fledgling hip-hop labels or staying autonomous altogether.
"Not many larger labels seem to be picking up new hip-hop right now," says veteran artist Verbs, himself a free agent of sorts. "But I guess, at the same time, new groups are seeking to take more of an independent route. I don't see this as a bad thing at all, since hip-hop music and the culture it stems from cultivates well at the grassroots level."
Joey Elwood would agree with Verbs. As president and co-founder of Gotee Records alongside tobyMac, he understands that hip-hop, before it became a business, was a culture, one predicated upon hard work, word-of-mouth and backpacks full of CDs.
"Hip-hop, as I grew up knowing it, happened at the grassroots," says Elwood. "Kids coming up in the hip-hop game right now are not seeing good examples of how to run a business. There are exceptions, of course, but in general, the 'build-it-and-they-will-come' model is the predominant business philosophy."
This ideology is the one perpetrated at the macro level by the 50 Cents, the Eminems and the P. Diddys of the world. To them, hip-hop is about walking into a recording booth, making a hit single and reaping the multi-million dollar benefits. The budgets are gargantuan; the touring, nonexistent; the accountability, minimal.
But as a subculture that exists within another subculture, Christian hip-hop – with its tiny balance sheets, uncooperative radio stations and limited media exposure – can't and won't subsist if it follows that same pie-in-the-sky blueprint; it needs a blue-collar mentality.
"I'm a firm believer that the business ethos of hip-hop has to change in order for it to stay in the hands of the people who made it great … the people," says Elwood, who admits to having a hard time finding new, fresh talent with this type of mindset.
"When artists begin to provide the right kind of product along with going out there and working hard and doing what they should be doing, the profile [of hip-hop] will raise on its own," says KJ-52.
Get more emcees who think that way, and Christian hip-hop, tobyMac believes, would spread like wildfire. After all, that's how hip-hop culture exploded at the mainstream level: with a few cats who grew in strength and influence and then began to cross over.
Still, tobyMac says the extra push from the powers-that-be wouldn't hurt.
"Retail and radio are going to carry what we sign," he says. "The day that everybody is signing it – the day Sparrow is signing it, the day Provident is signing it, the day Word is signing it – that's the day when urban culture will be properly represented. It's nice to have other people blowing the whistle at the same time."




© 2007 CCM Magazine. All rights reserved. Used with permission. Click here to subscribe.