'Holy Water' We The Kingdom Cover from WorshipMob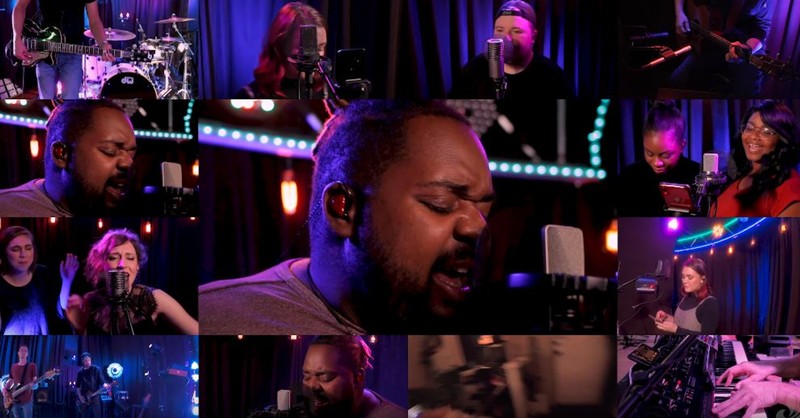 The talented voices of WorshipMob lead us all in praise with a beautiful rendition of 'Holy Water' from We The Kingdom. This incredible song reminds us all that there is nothing to fear when we have the Lord by our side.
"God, I'm on my knees again
God, I'm begging please again
I need You
Oh, I need You
Walking down these desert roads
Water for my thirsty soul
I need You"
WorshipMob was formed in 2011 in Colorado Springs, Colorado. Since that time, this talented group has continued to lift up God's name through praise and music.
Today, they are covering one of the most popular songs of the moment, 'Holy Water' by We The Kingdom. Just listen as they belt out these lyrics of thanks and worship.
"Your forgiveness
Is like sweet, sweet honey on my lips
Like the sound of a symphony to my ears
Like holy water on my skin"
We are so blessed to serve such a loving and gracious Father in Heaven. He is truly the source of our strength each and every day. Let us raise our hands in the air and give praise to His Holy Name.
Philippians 4:4-7 "Rejoice in the Lord always; again I will say, Rejoice. Let your reasonableness be known to everyone. The Lord is at hand; do not be anxious about anything, but in everything by prayer and supplication with thanksgiving let your requests be made known to God. And the peace of God, which surpasses all understanding, will guard your hearts and your minds in Christ Jesus."
Photo Courtesy: Youtube/WorshipMob