"In the Name of Love" - Music Review
Christa Farris

CCM Magazine

2004

24 Mar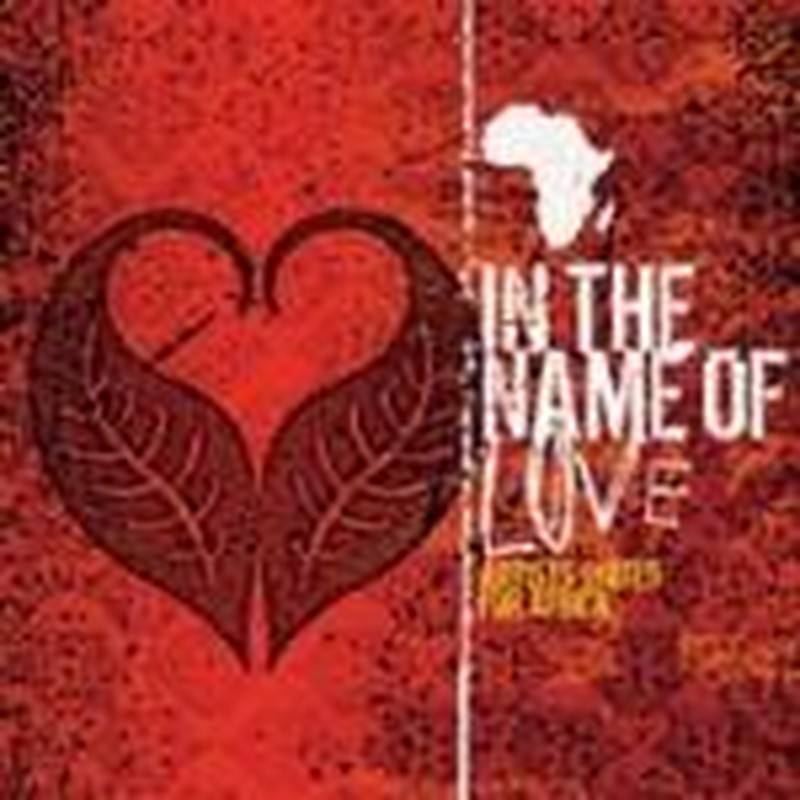 Artist:    Various
Label:   Sparrow
Musically speaking, it's hard to think of a project with higher expectations than one with artists contributing songs for a compilation of U2 covers. First off, there's the band's fanatical fanbase to contend with. Any attempt to remake the group's revered tracks is surely going to be harshly – and perhaps, unfairly – scrutinized. And if that wasn't enough for artists to wrestle with, there are also the sheer dynamics of trying to channel the charismatic vocal range that Bono brings to the table. Ultimately, the best result anyone could hope for is not to compete but, rather, to have fun in making his/her interpretation a unique effort.
While the album is not officially endorsed by U2's camp, the CD's cover art was designed by the band's longtime graphic artist, Steve Averil.  And unlike the usual tribute project, "In the Name of Love: Artists United for Africa" was recorded with more than a musical purpose – for each album sold, 50 cents will be donated to World Vision (worldvision.org) to help fight the HIV/AIDS emergency in Africa.
Now with all of that in mind, an important question remains: How did these artists approach this seemingly arduous musical task? Pillar, Sanctus Real and Delirious on "Sunday Bloody Sunday," "Beautiful Day" and "Pride (In the Name of Love)," respectively, preferred to stick pretty close to prototype, with a slightly enhanced musical score to keep things current. Both Pillar's and Sanctus Real's tracks ring with passionate vocal delivery and a rollicking guitar sound, while Delirious' Martin Smith & Co. prove once again why comparisons to U2 always abound, with a performance eerily reminiscent of those Irish lads and an accent slightly more London than Dublin of course.
Continuing in the vein of U2's original take, worship leader Chris Tomlin serves up a tightly executed rendition of the anthemic "Where the Streets Have No Name," while new Sparrow artist Starfield capably handles the hopeful strains of "40." And while there's nothing to complain about when a song matches up well against its predecessor, there's something even more special about the tracks that aren't quite as homogenous.
For instance, on Jars of Clay's version of "All I Want Is You," the song actually shifts moods from Bono's serious and solemn tone to a slightly countrified, soulful sing-a-long that's really enjoyable listen after listen. TobyMac also provides a tasty twist (with surprisingly Bono-esque vocals) of "Mysterious Ways" that brings the "Achtung Baby" days to the present, with amazing backing chops courtesy of new Gotee artist Sarah Kelly.
Sixpence None the Richer adeptly lends its trademark sound and Leigh Nash's pixie voice to "Love Is Blindness," while GRITS' interpretation of "With or Without You" is fun with its hip-hop sensibilities sprinkled throughout. Todd Agnew keeps musical diversity flowing with his gritty delivery on "When Love Comes to Town."
And with any project like this, there are bound to be varying opinions on what would have made the album even better. So here's this critic's two cents: First of all, why didn't anyone cover U2's most prolific, faith-provoking song – No. 1 radio smash and world-wide classic, "I Still Haven't Found What I'm Looking For"? (Ironically, this is the band's most "covered" song, according to U2.com.) Also, why did dc talkers-turned-solo-artists tobyMac and Michael Tait both record a track but not Kevin Max? After all, he, arguably, has the Bono warble down to a science. But those minor complaints aside, what listeners will find here is a diverse take on timeless songs for a worthy cause. Now who can't help enjoying something like that? 

© 2004 CCM Magazine.  All rights reserved.  Used with permission.  Click here to subscribe.