Jars Journal - 1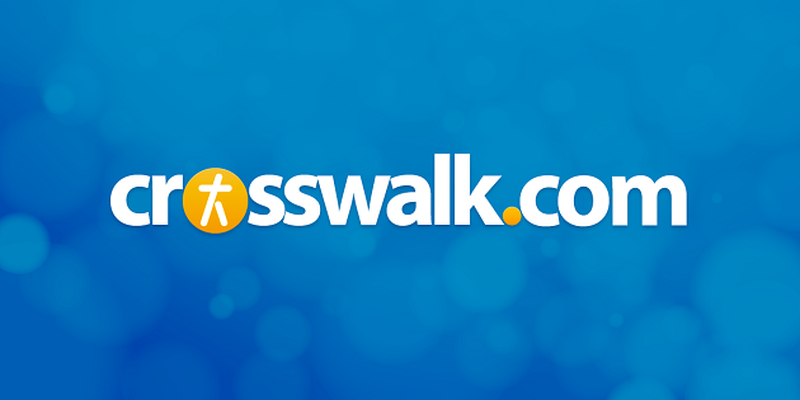 The Music Channel at crosswalk.com is pleased to be able to present exclusive journal entries from the Jars of Clay Fall Tour. The guys are currently on the road promoting their brand new project, If I Left The Zoo, and will be sending us weekly updates from the road. Keep coming back for the most recent entry!
Entry #2
Greetings crosswalk.comers!
It has been a great month so far. We have spent time in many different concert scenarios. We started out the month visiting with Youth Leaders in Texas. It was both a time for reflection, and competition. We left feeling confident in our ability to be completely immature as we traded sarcastic comments about the Dallas Cowgirls...oops, I mean Cowboys.
After Texas we headed to Marion,IN for a concert at Indiana Wesleyan. It was very nostalgic. We did a concert back in 95... (the good ole' days) in the dining commons. It was one of our most memorable shows of that season. That day we told a large group of perspective students that we never finished college... The administration asked us to kindly leave that part out next time.
We spent the next few days in the great state of Illinois. And on just down the road to Dallas, TX for the "blowout" Album release parte'. It was quite an event. The Dallas Zoo is spectacular this time of year. Beth, a zoo expert, took us around to meet the residents. We met some elephants, gorillas, bears, mearcats, oh my....
We thank everyone who bought our new record this past week. It was very exciting for us, as we are very proud of this album...
The following night we focused on something very near to our hearts. We put on a benefit for the Exchange Club Family Center for the Prevention of Child Abuse. It was quite a gala event. It was part fashion show, silent auction, and concert featuring the amazing musical stylings of Fleming and John, and John Jonethis.
We raised over $15,000 for the Center. We were very excited about the support we received from the community.
That night we wisked away to the deep south...Johnson City, TN, and Atlanta, and Valdosta, GA... a few slices of Pecan Pie were had as well as Hockey! We recently purchased a number of Hockey sticks and nets. As of this letter there have only been a few minor injuries. The intensity of the game increases each day we play So we are expecting to see a greater number of injuries and possibly some fatalities. We will keep you updated..
This brings us up to date... This week we had the pleasure of performing in Cleveland (we didnt get lost on the way to the stage). It was inspiring to be in the home of the Rock and Roll hall of fame.
Calvin College in Grand Rapids, MI was our next stop. WE LOVE CALVIN COLLEGE! Always a great audience. Thanks to Ken for spending time with us as well as the staff of the recreation center for letting us comandeer an entire gym for our hockey game. It was apparent this day that Sam, the guitar tech, had had his quiet time. He played a superstar like game only letting 2 of Dan's 35 shots on goal pass by him.
Last night we spent time with the folks of Madison, WI. We all bought cheese hats for all of our family members. They make great stocking stuffers. The show was fun and by the conversations afterward we will be allowed back in to the city.
Today the Tennessee Titans beat the Pittsburg Steelers and we are playing a show in Cincinnati, OH. We also bumped into our old violin player, Roddy Chiong. We made sure to ask him what it was like beating up Mel Gibson, and if Shania is talking about us when she says, Man....I feel like a woman...? Well actually we just got caught up and are excited for his successes.
That's all for now. We will talk to you later. Thanks for your support!
Good day and may the sun shine bright through your days...(but not that early so you can sleep in!) We are off to stuff our faces full of turkey and mashed potatoes and ingest as much football and hockey as the human body will allow without upsetting the natural balance of human tissue, water and other building blocks. We hope you have a great Thanksgiving!
Peace-Dan


---
Entry #1
To all our friends at Crosswalk.com:
Greetings from Puyallup, Washington! It's cold and rainy, as one might expect up here in the rugged northwest.
We haven't been on a real tour in almost a year. It's fun to officially be back out. We took about five days to rehearse in mid-October, and learned a handful of new songs and rearranged some old ones, so there's a lot of enthusiasm about the new set.
The new album (
If I Left The Zoo
) comes out in less than two weeks. It was such a long time in the making, it's hard to believe that people will be hearing it soon. We're extremely excited about the new music, and feel like this album really captures our personality as a band. One of the themes of
If I Left The Zoo
is the idea that God pursues us, His children, consistently with love and passion. Even when we are wayward, distracted and disobedient, God somehow gets our attention and woos us back to Himself, always a loving Father.
The tour started in California: Santa Barbara, Simi Valley, and a Youth Specialties conference in San Diego. That's where a bunch of youth
pastors
get together and learn about how to be better models of Christ to their youth group. They were crazier than most audiences we play for! After the show, we had a great 'talkback' time with them-questions and answers about Jars, what we do, why, what we're learning, etc. We enjoyed sharing what we're excited about and what we feel called to as a band.
We slept for a few hours in San Diego, and woke up at 4:00am to catch a flight to Chicago, where we played a free acoustic radio show at the House Of Blues for the local pop station, The Mix101.9. We're starting to visit mainstream stations again, to rebuild those relationships and support the first single, 'Unforgetful You'. Following the House Of Blues show, we flew out to Seattle to sleep over and enjoy a day off! We love Seattle, and are always willing to take a day off in this amazing city! The day before, we discovered that the Backstreet Boys, labelmates on our parent record company (Jive records) were playing near Seattle. So we arranged to meet the Boys and see some of their show. They were very kind to us, and we were able to hand off a copy of our new album to Brian (the cute one) and help them perfect an exciting new chair routine. We have single-handedly pulled them out of the sophomore slump they were in. We needed earplugs for the show, not because the music was loud, but the screaming girls were deafening! That pretty much brings us to today. We're playing at a high school that has been through a lot lately. Apparently, there have been a couple of suicides in the last month, and there is quite a bit of racial tension on campus, so we know that we're here for a reason. We pray that God would use our music or our words and attitudes to encourage these friends here in Puyallup.
Please pray that the Lord would continue to meet us and use us as His vessels, as we enter into different situations, and meet different people. We look forward to keeping in touch with you over the course of this tour, and sharing highlights and stories with you. Check back every week or so for updates and pictures.
Salmon and Starbucks,
Charlie, Dan, Steve, and Matt
jars of clay
ii cor. 4:7

Take me back to the Jars of Clay/crosswalk.com homepage!