Jars of Clay Promote Community in New Release, The Shelter
Mike Terry

Crosswalk.com Contributing Writer

2010

5 Oct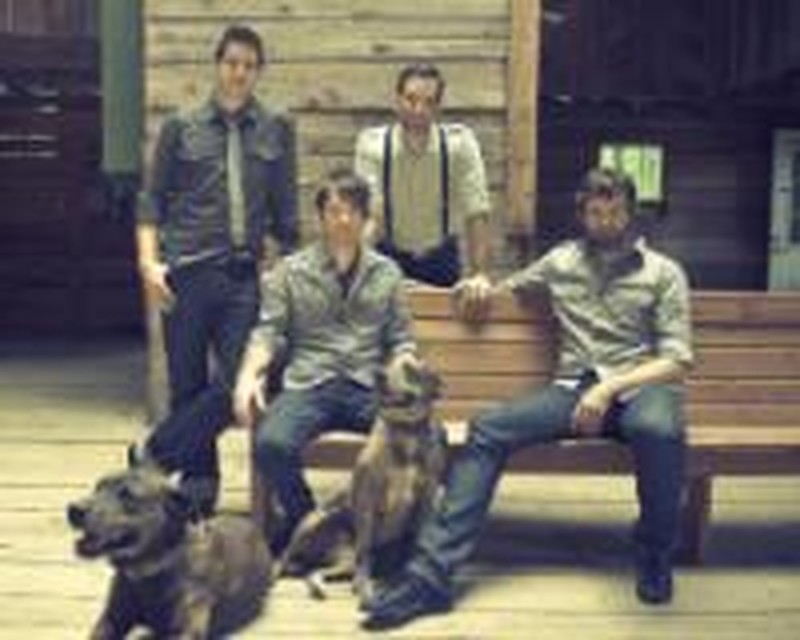 In the midst of the Nashville flood in May, Jars of Clay vocalist Dan Haseltine was forced to stand by and watch as the waters poured into his home. It was a helpless moment for a man who didn't have flood insurance, totally unable to do anything as nature destroyed the house.

"You experience the full range of emotions as you watch this happen. You realize this isn't just going to be a matter of drying everything out. There was three feet of water in my basement," Haseltine recalled. But then as the waters that took 30 lives and destroyed homes across the area finally receded, the Nashville community sprang to life. An army of people, many of whom the musician had never met descended on his home, gutting walls and ceilings and putting his place back together.

"It was an incredible experience. While they were working on my house, I went to others in the same situation to see how I could help them. Sometimes in a crisis, you think you should insulate yourself and fix your own problems, but this was something we had to do together," Haseltine said. He believes they experienced the true character of the Nashville and Franklin communities.

"Sometimes you wonder about the depth of Southern religiosity. The people here showed it was for real," he said.

At the moment the flood swept through the city, Jars of Clay was in the studio trying to wrap up its newest project that releases on October 5 called, The Shelter. They had completed about two-thirds of the collection when their studio also succumbed to the water. One of their engineers had to wade into the first floor of the building to rescue the hard drives that contained what they had already recorded. They finished the rest of the project at a friend's home and on the second floor of their recording studio, which had escaped damage.

Ironically The Shelter is a call to community. Based on an Irish proverb guitarist Steve Mason introduced to the band in January and roughly translated means, in the shelter of each other the people live, the message is all about breaking out of a technology-imposed isolation to interact with one another.

"We wanted to create an album that focused on the importance of serving and loving people," Haseltine said. "The Bible talks about how we should be Jesus to each other, that we should be his hands and feet to one another. We wanted to explore what that means."

The first thing the band did when they began the project was to break open what guitarist Matt Odmark called a compact creative environment. Jars of Clay has always been a band protective of its creative process. Since its self-titled debut back in 1996, the group's music has always expressed a deeply personal view of faith, cultural and life issues.

But now that circle had to be expanded to include a number of artists from the Nashville music scene. "We wanted to make a record about community, and we wanted the recording process to be community," Odmark explained. "It didn't make sense to us to write a record that was just us talking to one another.

The band called on the talent of songwriters they respected like Laura Story, Thad Cockrell and Phillip LaRue. They also wove in long-established voices of Mac Powell from Third Day, Amy Grant, Brandon Heath, Leigh Nash and TobyMac.

Haseltine was surprised when so many artists agreed to work on the project. "It was humbling. These are all really busy people, but in the end, they agreed with what we were trying to do."

The album begins powerfully with "Small Rebellions," a congregational-sized song structured as a prayer. Without taking the church to task, it gently cajoles that people matter. The small rebellion, according to Haseltine, is to take an extremely counter-cultural action, to commit senseless acts of kindness to others even though the cultural currents suggest we should attend to our own individual needs.

"It seems like there's an obvious push towards isolation and a shift away from interpersonal," Haseltine explained. "We think we could be living our lives differently."

But as he sees it, this is not just a phenomenon that plays out at the keyboard of our devices. Sometimes isolation is not just a matter of forgetting to look someone in the face, but also failing to listen to their stories and points of view. In the track "Eyes Wide Open," the band and artists Mac Powell of Third Day, Derek Webb, and Burlap to Cashmere collaborate to create a conversational model where they work to genuinely listen to one another.

Haseltine found this song particularly interesting to work on. "In many issues of the day, people are yelling at each other, but no one's listening to each other. Sometimes it's a fear of other faiths. Sometimes maybe (wanting to be) right is causing us not to love people more," he said.

Like many of the songs on the album, "Eyes Wide Open" becomes something of a sung corporate prayer, which is precisely what Jars of Clay hopes the entire album will become. They imagined it as a collection of songs people could sing together in church, where most often people are singing side-by-side but are reading from the screen or the hymnal.

It's a tall order in a Christian music scene that has seen a hard dividing line emerge between worship and pop during the past 10 years. According to Haseltine, many people have come to view Christian music as something strictly for the church. He believes this has driven away many of the artists who might otherwise bring strong prophetic messages through their craft. Reviewers outside the church often dismiss an artist simply because of the category they are placed in. But the Jars vocalists hopes this is about to change. He is convinced that all of the new ways musicians have to get their work out will encourage them to be creative.

"The music is not just for the Christian community. We care deeply about the music we make. This is life as we see it. We want to continue to blur the lines. We don't want to live with the categories," he said.

Jars of Clay will take this message public this fall as they kick off their new tour with GMA Dove award-winning artist Brandon Heath. The band plans to introduce a few songs from the new album, but Haseltine says they plan to focus on their older music, including the songs on their first release. The band is also planning a multi-artist tour feature the music from The Shelter for Spring 2011.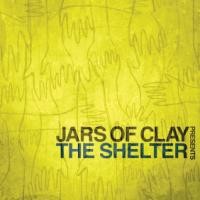 For more information about Jars of Clay, their newest ablum Jars of Clay Presents The Shelter or upcoming tour dates, please visit www.jarsofclay.com.