Jaymes Reunion: The Waiting Game
Matt Conner

CMCentral.com

2009

29 Oct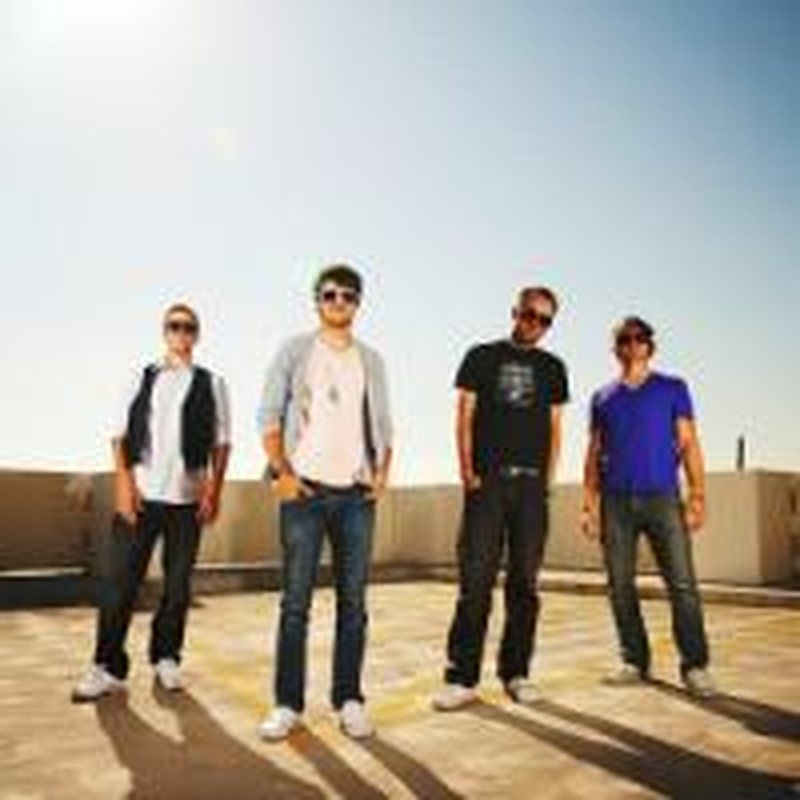 For fans clamoring for anything new from b, good news awaits. It's been a year since The Fine EP dropped, but the second half of 2009 brings another EP and full-length release from the pop quartet. Find out what's in store in this CCM interview with the front man and namesake behind the BEC Recordings act.
CCM: From what I hear, there's a new EP and a new full-length album coming?
Cameron Jaymes: The album has been finished for a bit of time now, but we chose to put out the EP first for a couple reasons. The EP is becoming a great way to start the rollout of an album—release a couple songs, get some buzz out there so kids can buy it at retail and start the physical presence of the album almost before it comes out. With music, the proper way to release a record [is an art form], so I'm learning a lot from my management and the record label.
So we decided to do the EP release. "Fine" has done pretty well at Christian radio so we wanted to get that out physically besides the digital release, and we also wanted to release "Let It Shine," which will be the second single. We also have some B-sides from the album—some different acoustic versions.
CCM: Can you tell us about some of the B-sides?
Jaymes: There's a ballad called "Do You Want to Cry?" that's just me and the piano on this version. It's a real pretty arrangement that we just stripped back. It's really intimate, and we wanted the kids to be able to get glimpses of what the songwriting is like. It makes it easy to hear the lyrics and really understand them and see what we have to say.
Then we also have a cover on there of a Jackson 5 song. We love that song and it came out really cool. We did it with Aaron Sprinkle mainly for film and television stuff, but we thought we'd let the kids have that one, too.
CCM: Do you have any hopes for the EP release?
Jaymes: As the album comes out, hopefully kids are getting a taste of what it will be like sound-wise and style-wise, what we have to say and what we're about. I'm more excited about the album obviously, as an artist. [Laughs] It will be nice, though, to have this out.
CCM: Can you tell us about the new songs on the EP?
Jaymes: When it came to the EP, the label had their choices of what songs they like and the B-sides. I felt those songs weren't all of the keynote songs that I'm passionate about, but it was most of them. "More Than a Day" is a great song about saying what you mean and meaning what you say. It's about letting your 'yes' be 'yes' and your 'no' mean 'no.' It's about living that simple truth of integrity in that sense. So that was a great song to put on there.
"Fine" is a song about being broken and being in pieces, and that's when we develop character and when we find what we're really about. That's why God allows us to go through dark times so that we can come out the other side with the proper perspective of what God has for us and how we can live on the other side.
"Let It Shine" is a song about loving others the way that we're loved. The themes of the EP are important because they're ideas that most people will identify with, not on a basic level but on a level that everyone has dealt with. It's something we've all dealt with in the band in our everyday lives. These ideas, while in the song might be projected in a certain story or lyric, really do spread into everything in our lives.

For more info on Jaymes Reunion, visit myspace.com/jaymesreunion.

© 2009 CMCentral.com. All rights reserved. Used with permission.




Visit CMCentral.com now and join the single largest online community of Christian music fans on the internet. CMCentral features daily music news, exclusive interviews, album reviews, weekly devotions and feature articles written by some of your favorite Christian artists, and much more. CMCentral is also the home of the most popular Forum for Christian music fans that you'll find anywhere on the Internet. Come see what all the buzz is about!

**This interview first published on October 29, 2009.