Jeremy Camp: Louder Than Before - Part 3
Matt Conner

CCMmagazine.com

2008

9 Dec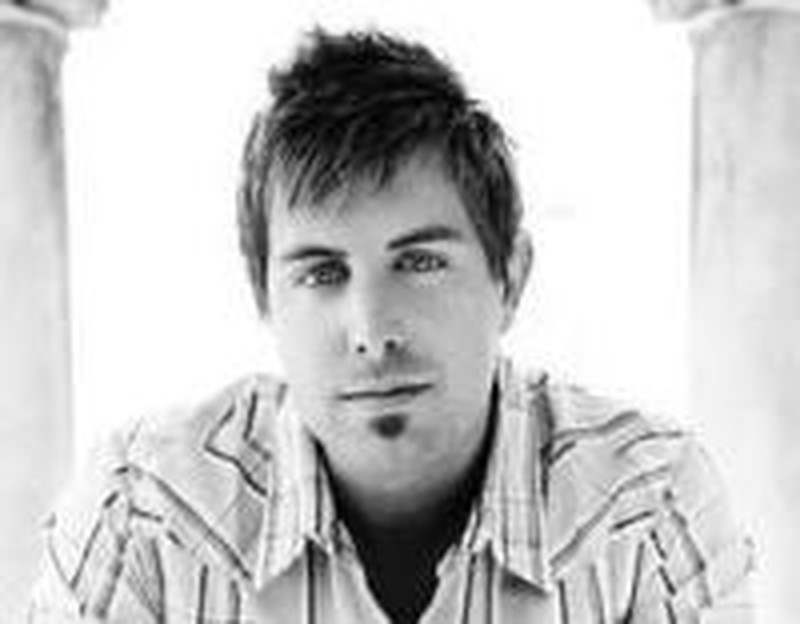 It seems Jeremy Camp's fans have been able to watch his life grow and change right before their eyes (and ears). His early musical days were ripe with honest reflections on love and loss; his testimony of losing his first wife, Melissa, to ovarian cancer served as an inspiration for many. Songs like "I Still Believe" and "Walk By Faith" gave a close glimpse into a man who clung to his Creator in desperate times.
Now it's an entirely different picture. Five albums into a recording career, his personal life hardly mirrors his past. In 2003, Camp married Adrienne Liesching, formerly of The Benjamin Gate, and the happy couple now has two daughters, Isabella Rose and Arianne Mae. It's a different scenario, but it's also the same old Jeremy who speaks honestly and passionately about the things he loves.
"My girls have grown up a bit," says Camp, reflecting on the changes since his last album, Beyond Measure. "I think [we] had Arianne probably six months before my last album released, so that has been a big change. My oldest is 4-years-old now, and she's in preschool, which is crazy. She's so grown up now!"
Most recently, his oldest daughter provided a highlight among highlights as Camp experienced a dream that exceeds any musical award he could ever win.
"The cool thing about being a father and pouring into my kids is that we get to read to them, sing to them, pray with them and sing songs about Jesus," he explains. "My oldest kept asking all these questions like, 'Who is Jesus? Who is this Jesus that we always talk about?' We always hear the stories, but she was really wanting to go a little deeper. And so I got to explain to her the basic Gospel message. She said, 'I want Jesus to speak to my heart.' And so I said, 'Well, you need to ask Him to come into your life.' And so she said, 'I do want Jesus to come into my heart. I'm sorry for what I've done.' And I thought, 'Oh, my goodness!'
"This summer I was in the studio, and she called and said, 'I want to ask Jesus in my heart, Daddy,' and of course I start bawling! So I just led her to the Lord, and she said it with such confidence. It was just powerful. It was just incredible to realize just how much they are watching. More than you think they are; they are watching. We have to really pour Godly things and examples into their lives. Jesus said that unless you have the faith of a child, you cannot enter into the kingdom of Heaven. She has such a simple faith, and I want to be able to steer her toward that. So learning that was a big part of this time."
In addition to new family members, the Camps also have a new home in Music City, U.S.A. Even with deep familial roots in Lafayette, Ind., Jeremy decided the best place for his family was in Nashville. And he insists it's not about his music.
"It wasn't a career move at all. It was more about me feeling a tug to move," he says. "There's this community of people there that we can get together and challenge. We encourage each other, and I really felt like I was supposed to be down there for that. I wanted to be an encouragement to young artists, and I wanted to be encouraged myself. So I felt God calling us down here. I really felt that tug, and a lot of it was not for the career, but for the community and pouring into that. A lot of artists and ministry people are here, and we can be there for one another at the base here."
It's clear Jeremy Camp's life is one of impact, whether on the artistic community now surrounding him or on his own family. And judging by fan responses to previous albums, it seems his latest, Speaking Louder Than Before, will only add to the influence.

For more info, log on to jeremycamp.com.



© 2008 CCMmagazine.com. All rights reserved. Used with permission.



**This interview first published on December 9, 2008.