John Reuben: Not-So-Trivial Pursuits
Andrew Greer

CCMmagazine.com

2010

28 Jan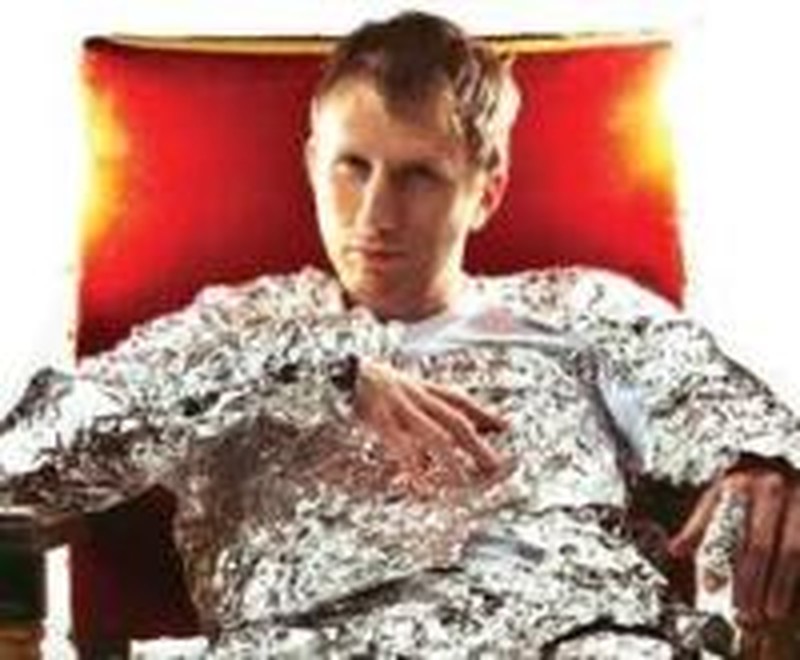 John Reuben is a bit of a conundrum. Listening down through the artist's six-piece discography, both heavy programmed loops and organic live instrumentation pervade his colorful musicianship.
Where one track might lyrically expose Reuben's notorious wit and self-deprecating style, the next cut will track down the rapper/songwriter's demons, countering his deep faith with strains of doubt. Even his occasional post in Los Angeles strikes a stark contrast to the homegrown proclivities of his Midwest upbringing and current residence in Ohio.
But what seems divisive on the surface is all intertwined down at the roots. Offering insight behind the songs off his latest album, Sex, Drugs and Self-Control, Reuben delves further into the day-to-day of his developing faith and explains how his new home studio recording articulates his spiritual findings.
CCM: Your albums are as musically creative as they are lyrically clever. What goes into "the making of" a John Reuben record?
John Reuben: It's cliché, but you're only as good as the people you surround yourself with. I can tink around on keys and make beats, but there's no way I could create the kind of music I want to without collaboration. I produced [Sex, Drugs & Self-Control] at my home studio with my drummer, Seth Earnest. Lyrically, I often write without music then piece it together over music later. Seth had a lot of raw musical ideas. We would sift through his content, then expound on the things that caught my ear. Sometimes we would sit in a room together and start from scratch. Then I'd burn it to a CD and drive around at night working out the lyrics and melodies. I have a trash bag of burned discs documenting the recording process.
I'm a visual person so I hear music as I see it. We wanted it to be fun, imaginative and melancholy. We wanted it to be hopeful without removing the raw nuance that sometimes makes life ugly. The music alone is a very spiritual thing.
CCM: The cover is a bit, well … shiny. Why are you wrapped in foil?
Reuben: The photographer had the idea when I was thinking about calling the record John Reuben Is the Future Who's Got My Money. When it came time to do the photos we both still really liked the idea.
CCM: Do you think the song "Radio Makes You Lonely" will affect chart potential for this record?
Reuben: Ha ha! No. Hopefully the charts are not that sensitive.
CCM: "No Be Nah" talks about speaking cautiously and being open-minded in our conversations. That's hard to do in an opinion-driven, talk show culture, don't you think?
Reuben: Yes. You worded that well. Trying to assemble the truth out of sound bytes and quick blurbs in the entertainment industry is silly, let alone the religious entertainment industry that's sometimes tilted toward quick fixes and control. Is it worth being passionate about something if you don't care about the people it affects? Bold, divisive statements are more about self-gratification than building community and relationships. If you genuinely care about people, a conversation will matter.
CCM: "Both feet on the stage/Ready to engage/Point to the sky/Like you know where to aim … It's a dangerous place/to get paid to motivate" (from "Jamboree"). These words are provocative. As a "Christian artist," are you ever tempted to be dishonest, in case your doubts about faith are misinterpreted as disbelief?
Reuben: Faith in God has never come easy for me, but it's something I'm really passionate about. Not accurately depicting that would be dishonest.
CCM: You seem to have a good mix of horseplay and thoughtful seriousness. How do you keep things light while writing about messages that are so heavy?
Reuben: As a songwriter, my main goal is to write a good song that might sound trivial but is an important headspace to operate in. There are a lot of emotions I work out in my music, as I'm sure most artists do. Just because something is fun doesn't mean it's not thoughtful. As a fan of music, the songs that move me the most are songs that naturally strike all sorts of emotions in me. If an artist is going out of their way to appear deep, it usually has the opposite effect on me.
CCM: You've lived all but nine months of your life in Ohio. Is it that exciting?
Reuben: I love Ohio! Columbus is a great place to live. Come visit sometime, and I'll show you around!

For more info on John Reuben, visit johnreuben.com.




© 2009 CCMmagazine.com. All rights reserved. Used with permission.

**This interview first published on January 28, 2010.