Just Regular Guys
Christa A. Banister

Senior Music Editor, GospelMusicChannel.com

2008

24 Oct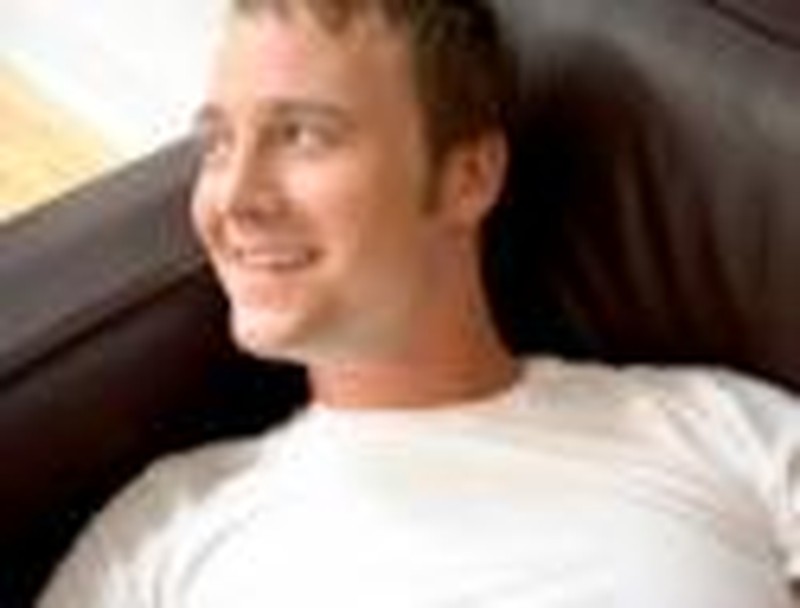 Multi-tasking 101
While he doesn't consider himself a natural multi-tasker, Bebo Norman is getting a ton of firsthand experience these days. When we recently caught up by phone to chat about his first non-holiday project for BEC, he was gently trying to encourage his one-year-old son Smith to eat his Goldfish crackers rather than throw them on the floor.

"It's just a normal day as a father," Norman says with a laugh. "It's definitely not easy for me to do several things at once, but I wouldn't trade it for the world."

And for a guy who admittedly thrives on consistency in what's typically an inconsistent life as a traveling musician, Norman is stepping out of his proverbial comfort zone with his music, too. Not only does his latest work bridge the gap between his acoustic, singer/songwriter roots and the decidedly pop flair he's embraced on 2001's Big Blue Sky and 2004's Between the Dreaming and the Coming True sonically, but his decision to self-title his latest work, something artists usually do on their first album to brand themselves, symbolizes this new beginning.

"I'm doing some new things, really just starting fresh," Norman shares. "This particular recording experience has been really phenomenal. From a creative standpoint, I've felt like a kid again. And I realized something really important—that I am inspired to still make music, and I still feel like I can do it well. If I can't do it well, then I really don't want to do it."

Teaming up with friend and fellow artist Jason Ingram, the process of making the album really took off with a track titled "Ruins."

"I don't know how to write about anything but exactly what I'm living. So really, I probably should've written about feeding babies," Norman shares. "But the theme behind the album is 'let my ruins become the ground you [God] build upon.' I actually considered calling the record 'Ruins' at one point because it's such a pivotal moment. Ultimately, I made the decision not to because it sounded a little too dark," Norman says. "The idea of 'Ruins' is actually hopeful, though. God does some of His best work where we fall short—the ruins. It was the first song that Jason and I worked on, and I was so moved, that really, I could've written just that one song, and it would've been the record for me."

Another moment of unexpected inspiration came from an unlikely source—tabloid fixture Britney Spears.

When Spears locked her youngest son in the bathroom and was later wheeled out on a stretcher before being taken to a psych ward, Norman couldn't help but be moved when he saw it played out on late-night TV.
"I saw this look of absolute confusion on her face, and my first instinct was to scoff and say 'Whatever!'" Norman says. "But as I saw that brokenness in her, I started to think about how this girl was created by God just like I was created by God. It was a strange moment, instead of wanting to spew judgment and anger, I thought 'What would Jesus say to me in a dark moment like that?' He would probably say I'm sorry for this world being so hard, and I'm here. Hope is here."
Penning the song, aptly titled "Britney," in about 15 minutes, Norman is still surprised that it's the first single (it's currently in the Top 30 on Christian AC charts). But he's excited that the song encourages culturally relevant dialogue. "As the Body of Christ, we often to fail to dig into cultural things. We should be writing songs that force people to talk about these issues," Norman adds. "What our culture says to young girls about what's beautiful, is horrible. As a believer, it's my responsibility to say there's a better way."
To support his new project, Norman will be hitting the road with MercyMe. In addition to playing a set, he'll introduce MercyMe and later serve as the emcee for an audience question and answer time.
Still Going Strong
Big Daddy Weave's front man Mike Weaver had an interesting wake-up call when one of his Rush of Fools' tour mates recently told him he loved listening to Big Daddy Weave's songs in youth group.

"Man, I felt old in that moment!" Weaver says. "But I guess it was a reminder of how really blessed I feel to be still ministering through music."

Now on the eve of the band's 10th anniversary, Big Daddy Weave has released its fifth album, What Life Would Be Like (Fervent), a treatise on "getting to a place where they could receive the heart of God" and "normal life" as husbands and fathers.
"With our music, we're not to trying to be anybody else but who we are," Weaver says. "We're okay with not being the artiste; we definitely wear our influences on our sleeves. But we know exactly why we do what we do, and that's to share a message of hope and encouragement to people who need it the most."

Also reigniting their passion for making music was a life-changing trip to Ecuador. "We haven't been the same since we got back," Weaver shares. "There is a passion that hasn't been there before, and we know we will never see the potential unleashed as long as we hang on to our old ideas of what life and ministry and being the church is, rather than letting God just come and 'be' in us. It's kind of like somebody put resuscitator paddles on our hearts. I think the Lord really broke our hearts over who He loves, and that's everybody."

Catch the band on the "What Life Would Be Like" tour, which runs through November, with Rush of Fools and Jason Gray.


About the Writer
After graduating with a B.S. in Journalism from North Central University in 1998, Christa Banister moved to Nashville, Tenn. and eventually started working at CCM Magazine/Salem Publishing in various editorial capacities (including managing editor) for five and a half years. After that, she launched her own freelance writing company and writes for numerous clients including CCM Magazine, Crosswalk.com (she reviews movies for them each week), Christian Single, Christianity Today, Threads Media, Songs4Worship.com, BurnLounge, PassAlong.com and helped kick-start the first Christian music blog for MTV. She also writes bios for professional recording artists and authors and penned her first two fiction novels for NavPress in 2007.


© 2008 GospelMusicChannel.com. All rights reserved. Used with permission.
**This column first published on October 24, 2008.
About Gospel Music Channel
Gospel Music Channel is the fastest-growing network in television and can be seen in more than 40 million homes on various cable systems around the country and on DIRECTV on channel 338. For more information, visit www.gospelmusicchannel.com.