Kelly Minter Vs. Herself
Elizabeth Idlewood

Contributing Writer

2003

1 Dec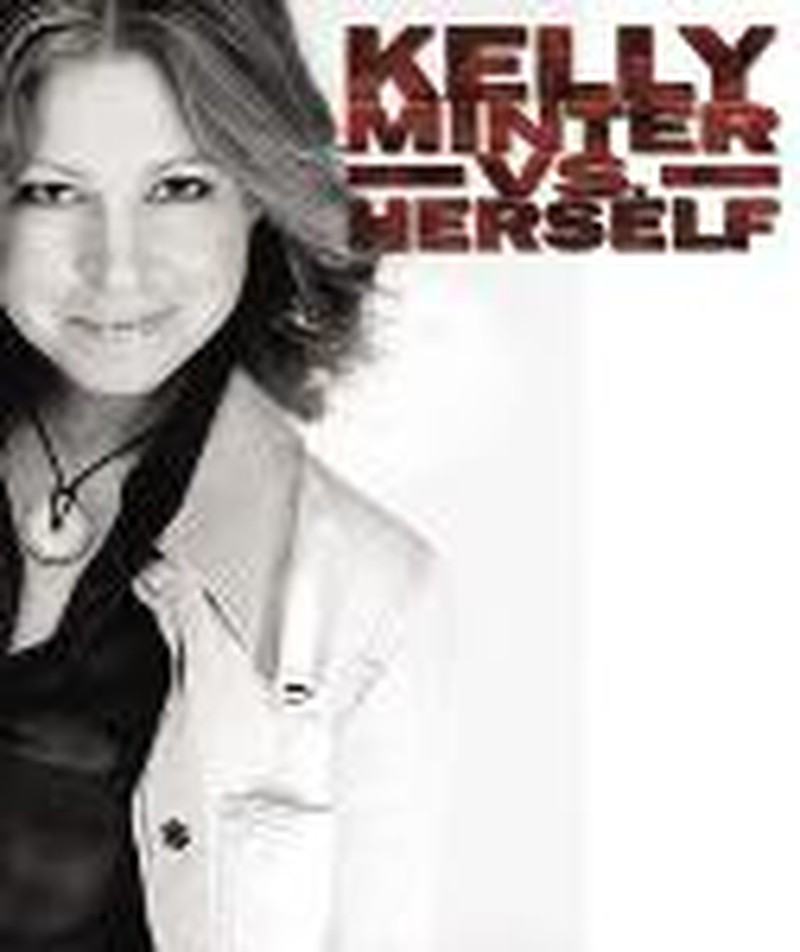 For Kelly Minter the Fourth of July in 2000, was a time of celebration on many levels. She had just arrived in Nashville from her native D.C. after inking a deal with Word Records. Back then, her enthusiasm resembled that of a child entering a McDonald's Playland for the first time. Standing before her were limitless places to explore and perfect opportunities for climbing. She was like a sponge, soaking up every ounce of music-related insight she could uncove — with good reason.
At the time, Minter was poised to be one of Christian music's next big female artists, walking in the shoes of her most admired predecessors: Kathy Troccoli, Margaret Becker and Kim Hill. That year, Minter stood on the threshold of releasing her debut album, "Good Day" — a title, which, by all indications, was the appropriate omen to begin her dream-come-true music career.
But like so many brink-of-success stories in entertainment, suddenly and without much warning, the bottom fell out.
Not long after "Good Day" released, Minter became the victim of a trimmed roster as her label was restructured. Just as magically as things had come together for the burgeoning young artist, they as unexpectedly unraveled. By 2001, Minter found herself alone in a vaguely familiar city with a new collection of songs and no record deal.
 
Today the determined Minter seems as enthusiastic as she was three years ago, though slightly less green behind the ears. She talks openly about what her life since then has meant: sacrifice, soul-searching and learning to be faithful.
"Spiritually, it was a really trying time because I felt very strongly that [music] is what the Lord had put on my heart to do," Minter recalls. "I never felt like this was something I had pushed, so it was a little bit like, 'OK, You told me to come out of Egypt and now I'm standing at the Red Sea. And it's not parting. What am I supposed to do now?'"
What she did was persevere. Minter promoted her first album despite the lack of label support, playing shows with Bebo Norman and Sonicflood, and set to work writing her first book, "Water Into Wine: Hope for the Miraculous and the Struggle of the Mundane" (Waterbrook), set to hit shelves next July. And, most significantly, she just released her long-awaited second album on her new label home, Cross Driven Records.
According to Minter, the album's title, "Wrestling the Angels," was inspired by her reading of Jacob's struggle in Genesis. The story resonated with Minter. After she parted ways with her first label, the experience left her with a sudden loss of identity. "I remember coming to a point where things were so difficult and painful," Minter explains. "I looked at Jacob's prayer, and he was in the middle of this fight; but he asked the Lord not to let him out. That was monumental for me because I felt God was saying to me, 'Are you willing to stay in the wilderness until I use you, until I give you what I desire?'"
It's funny how things tend to come full circle. Not only did Minter's diligence result in a head full of knowledge and a slew of song material enriched by her misfortune, but an opportunity presented itself to come under the direction of Margaret Becker, an artist whose musical altitude Minter had long aspired to reach.
"Wrestling the Angels," the organic-pop recording produced by Becker and Paul Buono, paves the way for Minter to pick up where she left off — this time more weathered and content to follow the simple advice Kim Hill offered her close to a decade ago: "Bloom where you're planted."
"When I got [to Nashville], I was looking on the surface at how God could bless me: Am I going to be successful as an artist? Will people respect me? Those were the things I was looking for God to show up in," Minter admits. "Instead, He stripped me dry of all those things. I realized that those were just the externals and that God wants to go deep in our lives. It's funny. Now I don't even know what's going on in our industry — not because I don't care about it, but because I'm more focused on issues of character and intimacy. My perspective is a lot different now."

© 2003 CCM Magazine.  All rights reserved.  Used with permission.  Click here to subscribe.