Kierra Kiki Sheard: Bearing Witness
Gregory Rumburg

CCM Magazine

2006

28 Sep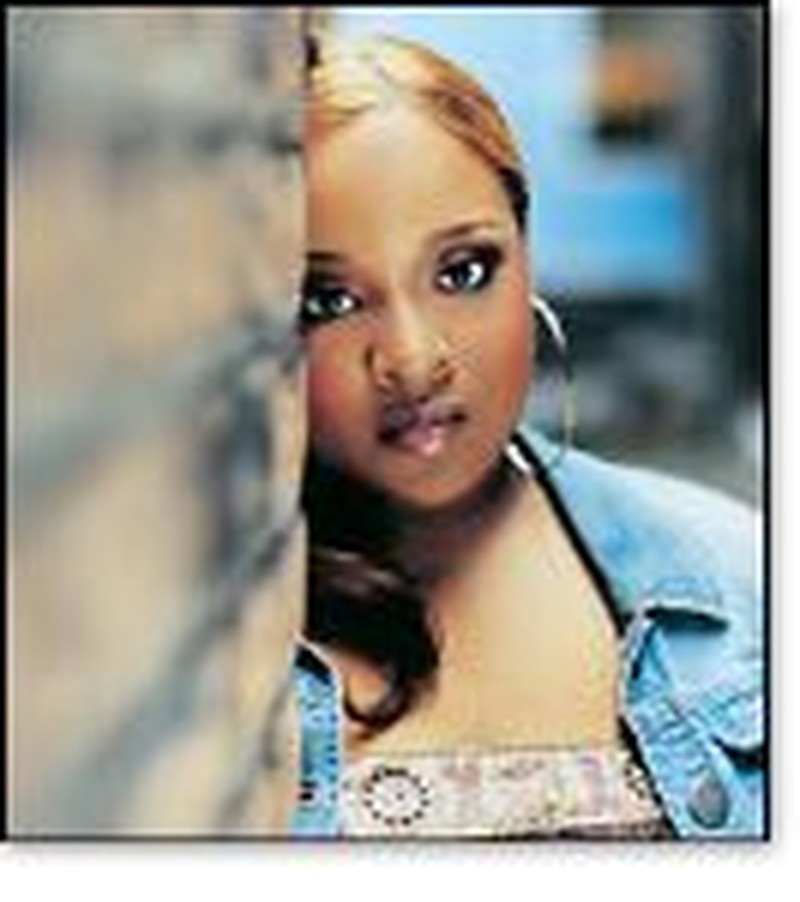 Kierra Sheard dares to represent for the Los Angeles Lakers smack dab in the middle of Detroit Pistons territory – that bad boy, rough-and-tumble hometown team earning the best NBA record last season.

It's a sign of the times for the vocalist and emerging songwriter. Nicknamed "Kiki," Sheard is bold. Determined. Convicted in faith. Aiming to stand on her own.
With her newly-released sophomore recording "This Is Me" (EMI Gospel) at center court, 18-year-old Sheard is shedding her former "Little Kiki" persona and becoming her own woman right in front of Motown. Indeed, in front of a growing number of music fans coast to coast. With this latest outing, failing to hear Sheard's silky voice and how she owns her lyrics with a dovish yet in-your-face honesty would be like … well, failing to see LeBron James drive the lane against Kobe Bryant at least once next season.
We are all witnesses.
Just ask Natalie Grant. "Her vocal talent is undeniable," the current GMA "Female Vocalist of the Year" says of Sheard. "I think she is unique in that she is so young, yet she sings with such authority. A lot of times you have teen artists that have talent but not a lot to say. Kiki's the whole package. She not only has talent but carries herself with a maturity beyond her years. I also love the fact that she's not trying to be anything other than herself, and that genuineness shines through in her artistry."
Sheard, who doubles as a college student at Wayne State University studying entertainment law, says her 12-track project "tells of my experiences as I mature as a young adult. This record is actually my testimony and me just having to go through life experiences. That's why it's called 'This Is Me.'" For the Warryn Campbell and Dark Child Entertainment-produced record, Sheard co-wrote seven tracks, symbolic that songwriting has become Kiki's form of journaling. "And I tell my journal all of my business!" she shares. Lately, Sheard's had plenty to chew on, especially as she gives God the business.
Sheard started tussling with the Almighty four years ago when her mother was diagnosed with a blood clot in her lung and experienced a frightening coma. Karen Clark-Sheard, a co-founder of gospel's legendary Clark Sisters, has recovered exceedingly well. But, along the way, Kiki says she had words with the Lord.
"My parents are important people to me," she says of Karen and Pastor J. Drew Sheard, Kiki's father, who ministers at Detroit's Greater Emmanuel Institutional Church of God in Christ. "I know I probably wouldn't have been the best child if my momma wasn't there. There are a lot of things I would take into my own hands if it wasn't for mom, and I'd probably be locked up somewhere or on the six o'clock news," she muses. "Having to see her go through that was like, 'Wow, I don't want to see my momma go through pain. I don't want to see this, Lord.'
"Sometimes," Sheard continues, "my prayers were, 'If she doesn't make it, Lord, I'm not going to make it; and I'm not going to turn back to you.' I shouldn't have prayed that type of prayer because it's selfish of me. But it taught me that you have to have faith. You have to believe that God will make a way out of no way." Sheard says the season helped her to make her faith personal.
"Going through that experience strengthened me, and it also gave me more faith. You can't sit back and let everybody else pray. You've got to get a prayer through," she says.
Then, the sky blue again, there was the usual teen-parent tension many experience.
"You know how young adults go through a rebellious stage? Well, I went through that," Sheard admits. "Parents get on your nerves, and my parents got on my nerves. But I've learned from them.
"And there are some things we have to learn on our own and see for ourselves," she picks up. For Kiki, that meant finding out who her real friends were in tough times, that shopping can't fill the heart's empty spaces and that certain boys are simply not worth dating.
"Sometimes you just have to learn the hard way," Kiki says. "Through these experiences, I was able to write these songs and share how the Lord brought me out of everything."
Born and raised in Detroit, Sheard continues a revered gospel music pedigree. Not only is she the daughter of celebrated parents, Kiki is also the granddaughter of Dr. Mattie Moss Clark. Credited as one of the defining influences in gospel music, Dr. Clark was a conductor, arranger, songwriter, singer, instrumentalist and teacher, plus the president of the Church of God in Christ's music department for 25 years. When the matriarch's daughters – Jacky, Dorinda, Twinkie and Karen – formed The Clark Sisters, the quartet helped usher in a new brand of gospel during the '70s and '80s. With its breakthrough hit "You Brought the Sunshine" landing on the general market dance chart, The Clark Sisters helped reinvigorate gospel music in the R&B community, affecting artists from Tramaine Hawkins to Kirk Franklin and Mary Mary.
Kiki has been singing since the age of six. When she was nine, she recorded "The Safest Place" with Karen, which earned the duo a Stellar Award. At 10, the stage became Kiki's playhouse; and she's never looked back.
"This Is Me" is the follow-up to Sheard's 2004 touted solo debut, "I Owe You." Sheard had yet to graduate from high school when the project released, but her professionalism and her passion for God were obvious. With top-billing producers such as Rodney Jerkins, Warryn Campbell and J Moss at her side, Sheard was rewarded with a lengthy list of accolades, including a GMA Music Award win and nominations for an NAACP Image Award and three Stellar Awards.
But what stands out for her today is how God's patience is turning her into the woman she's meant to be.
"Today, I am someone who can actually sing and cry and feel what I'm singing because I've actually been through an experience. Now, I know that Jesus is real," she says. "'This Is Me' is a song anyone can sing because we say, 'Lord, I'm asking that you accept me even though I make the decisions that I make. Lord, this is me, and I'm talking to you. Nobody else, just me and you. So please hear my cry,'" It's a moving testimony.
We are all witnesses.
  


© 2006 CCM Magazine.  All rights reserved.  Used with permission.   Click here to subscribe.