KiKi Sheard Comes Into Own on Sophomore "This Is Me"
Andree Farias

CCM Magazine

2006

11 Jul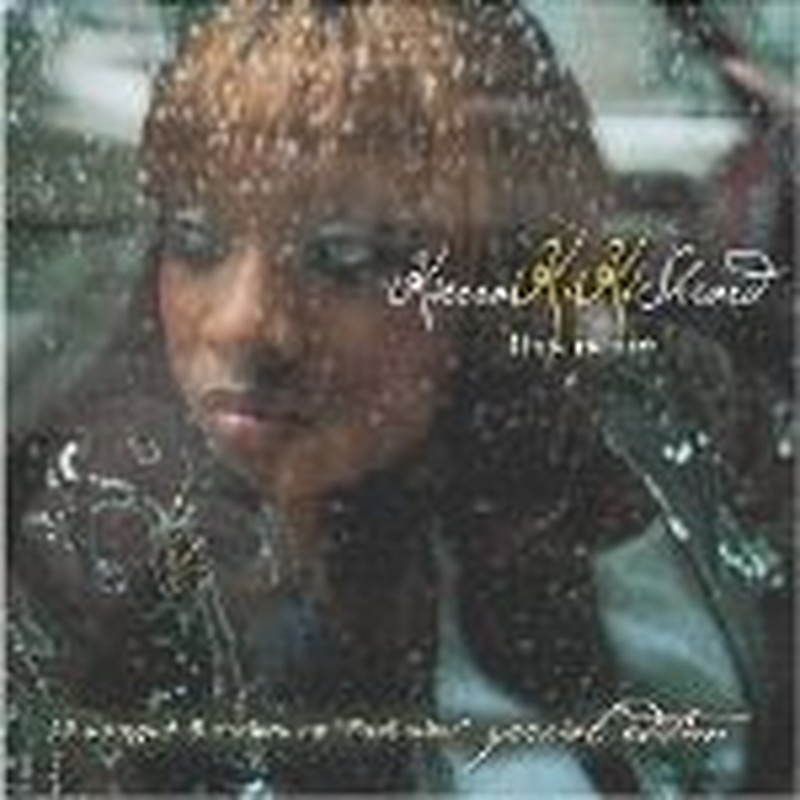 Artist:  Kierra "KiKi" Sheard
Title:  "This Is Me"
Label:  EMI Gospel
There's a skit in gospel legend Karen Clark Sheard's 2003 album, "The Heavens Are Telling," where she and her daughter, the then youthful Kierra "KiKi" Sheard, have a conversation about life – school, boundaries, peer pressure … teenager stuff. The sappy exchange was nothing revelatory, but it bore witness to KiKi's age and still-maturing identity, one that was yet to find a voice of its own.
Today, the younger Sheard is 18, has a driver's license, attends college and boasts a hit album to her name, the 2004 smash, "I Owe You." Add to that résumé a GMA Music Award, multiple Stellar nominations, Soul Train and NAACP Image nods and radio success both stateside and abroad – all unparalleled feats for somebody still in her teens.
But despite her debut's runaway status, its occasional erraticism still reminded one of that lecture her mother gave her years earlier. Somehow it seemed like she was being told what to do, forced into a mold that wasn't her.
That is bound to change with "This Is Me," KiKi's long-awaited sophomore disc. It's not without reason that the album's title exudes an air of sassiness and independence. Whereas "I Owe You" was intent on being all things to all people – all people being church folk, urban music aficionados, gospel classicists and the singer's own pedigree – "This Is Me" uncovers a side of KiKi that was not immediately palpable the first time around.
Yes, KiKi grew up around gospel music, but "This Is Me" ain't her mom's gospel music. In a bold move, she trades her family's musical legacy in favor of straight-up R&B, the genre where her heart truly lies. One need not look further than the title track to realize that this diva-in-the-making is older, wiser and more serious; it's evident in the joint's strong convictions, plodding groove and soulful delivery.
In more ways than one, KiKi's all grown up now; and she's not afraid to show it. Vulnerable and transparent, she honestly channels her insecurities in the old-school-flavored "Why Me," all the while pondering her own need for salvation.
Unconcerned about meeting expectations or equaling successes past, these tracks emanate a sense of cool only seen in veteran performers. In "Have What You Want," KiKi seamlessly transitions from cooing a playful hook to flowing – that's right, she raps on this one – like an experienced neo-soul songstress. And in "It Is What It Is," she defends her faith in Jesus like a seasoned apologist, even if He isn't mentioned by name in her treatise.
Not only are slow jams like these the perfect setting for the vocalist to favor the lower parts of her vocal register, but they also allow her to unveil the subtle nuances of her gift – more restrained and ladylike than when she was waxing churchy in years past.
That's not to say KiKi no longer enjoys bugging out and getting down to a good beat. If anything, the bangers here are thicker and harder-hitting than ever, such as the floor-blazing "You're the Only One" and the playful summer anthem "You." And then there's the horns galore of "Yes," an atypical, classic-soul party stunner that seems borrowed from the James Brown catalogue.
This propensity to take risks is the beauty of "This Is Me," an album that isn't just a triumph from an urban gospel perspective but that's simply a triumph,
period. The R&B album of the summer.


© 2006 CCM Magazine.  All rights reserved.  Used with permission.   Click here to subscribe.