KJ-52: Bible Study For Keep Ya Head Up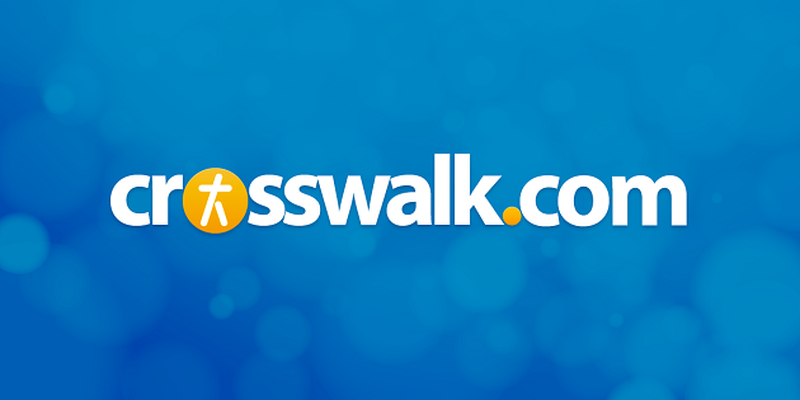 Keep Ya Head Up: thoughts and scripture behind the music
by {{KJ-52}}
Theme: Making It Through Hard Times
"Lost mind racing heartaches now facing
I'm grabbing on my dome 'cause it's filled with frustration
My tribulation seems to be my occupation
But I'm stay waiting and my soul anticipating
Lacking in some patience but still investigating
I'm waiting on this Most High to bring forth salvation"
How The Song Came About:
"Keep Ya Head Up" has probably been through more transition than any other song on the album. This track actually had three versions of it recorded. I originally recorded the track before I got signed, and I released it on a three-song pre release that I had put out in March of 1999. I envisioned this track to be one of those laid back R&B fusion songs talking about life and the struggles of our daily existence. At the time, I wrote the lyrics because I was going through some hard times. For example, I encountered frustrating times, struggles with sin, financial difficulties and disappointment over things moving slowly in the ministry.
This particular track to me was like one of those Psalms that David wrote when he was in the pit of despair; I certainly sympathized with his frustration. Sometimes people think that being a Christian guarantees all your problems to disappear, but Jesus himself said that in this world we would have trouble (John 16:33). In spite of my struggles, I knew that I needed to be patient and wait on God's deliverance. Eventually, the song had to be re-recorded with a new track because a sample that could not be cleared, so what you hear on the LP is the current version.
My Personal Testimony:
If I could name all the times and all the struggles I have gone through since I became a Christian, I think we would be here all night long. One particular time stands out in my mind. It was a period in my hip-hop ministry when I had grown so discouraged; I was seriously considering never rhyming again. The problem was that I began listening to negative comments that people were throwing my way. Some people had said my style was wacked and that I needed to hang up my microphone, others said that I was too old school, and some said I was better at other things and needed to pursue those particular things. Instead of listening to God, I began to let other people's opinions dictate how I should see myself. I almost bought into the lie, but thank God for a heavenly Father who never gives up on you, and thank God for true brothers in the Lord who can minister to you when you are down. I confessed to another hip-hop minister my struggles, and he began to show me certain truths in the scripture. He asked me, "Did God tell you to stop?" I shook my head no. He then proceeded to tell me that God could care less about my skill and that He was looking for my obedience. If I was the worst rapper on the planet, but know I am called by God to do His work, it makes no difference what my skill level is. I did continue to hold onto what God told me and persevered through my trial. After that period of time, I pushed myself deeper in my art. I started constantly writing, freestyling, and recording. I found myself improving in many areas. I believe that was the beginning of me being turned around as a lyricist. I went from mediocre, to refining my craft, to what it is today. It took that time of testing to get to that place. I look back on it and thank God for what He did in my life.
Scripture Memory Verse:
"Blessed is the man who perseveres under trial, because when he has stood the test, he will receive the crown of life that God has promised to those who love him." James 1:12
Text: Psalm 13:1-6
1 How long, O Lord? Will you forget me forever? How long will you hide your face from me?
2 How long must I wrestle with my thoughts and every day have sorrow in my heart? How long will my enemy triumph over me?
3 Look on me and answer, O Lord my God. Give light to my eyes, or I will sleep in death;
4 My enemy will say, "I have overcome him," and my foes will rejoice when I fall.
5 But I trust in your unfailing love; my heart rejoices in your salvation.
6 I will sing to the Lord, for he has been good to me.
Introduction:
It has been the long pondered question, why do good things happen to bad people? And why do bad things happen to good people? In the beginning of my Christian walk, I could not understand why a God who loves me and watches over me, could possibly allow bad things happen to his child. After all, was not I trying to do his work, spread His gospel, and further His kingdom? Why would He allow that to be limited? Not to say I ever got a final blanket answer to these questions, but the deeper I go with the Lord, the more I begin to understand His ways. Some things I will not figure out until I get to heaven, but I know that I have a Father who loves me and blesses me with good times and pulls me through the bad ones. Anyone who ever tries to push a "Praise God brother, nothing ever bad will happen to you, you're saved," in my opinion has never read Psalm 13. We as believers need to have a proper perspective on the struggles of daily life.
Reflections On The Text:
If you have ever studied the life of King David you would know that he spent a good chunk of his existence either fighting or on the run. He did a lot of running from Saul and Absalom and fighting the Philistines. Such an existence is hardly a way to gain peace of mind, yet it taught David something. David was an emotional man, quick to break into tears and sometimes just as quick to break out with the sword. David's many emotions are captured in the book of Psalms which has long been revered and used by believers for worship, encouragement, and insight.
Psalm 13 is one of the Psalms that epitomizes all the emotional rollercoasters that David had to go through. It begins with a cry from David of frustration, his feeling of abandonment by God. He cries out seeking justice for his cause, seeking that God's presence would make itself known to Him. How often do we think that God does not care for our petty problems, yet we refuse to make our requests known? David was not afraid to get real with God in his emotions, frustrations, and requests.
David uses a lot of poetic imagery when he speaks of his struggle. He states that he "wrestles" with his thoughts. Have you ever dealt with an issue that seemed too impossible to get a sense of peace on? Maybe it is that nagging feeling of never having enough money to pay bills, maybe it is a past regret on a bad choice, or maybe you are plagued with doubt, anxiety, and worry over your future. This is exactly the place that David was at; he literally wrestled with his thoughts and was overwhelmed with sorrow in his heart.
The big smiley-faced Christianity that some people profess seems remotely distant from this Psalm. David was at the end of his rope and frustrated over the fact that his enemy seemed to gain victory over him. Without God's intervention in David's situation, David felt death would surely be eminent. He knew that God held the key to David's deliverance, but the fact that David did not see made him anxious. As believers, God calls us to "weep with those who weep, rejoice with those who rejoice (Rom. 12:15)." Simply slapping someone on the back and saying, "it's all going to be OK" is not always the best way to handle a situation.
Just recently, someone I knew in a hip-hop ministry was tragically killed in a motorcycle accident. What do you say in that type of situation? I can not even fathom the feelings that must be going through the minds of the family. Emotions are a tricky thing in that they can bless us or destroy us, especially in the tragedy of a human life. When we try to sugarcoat Christianity and make people think everything is OK when it is not, that is when we go wrong. How many surface conversations do we go through in a day with each other? "How are you? Great, how are the kids? Wonderful, gotta go bye!" W never stop to realize the internal struggles that people might be dealing with. We would not want to get our hands dirty, it is much easier to say, "I'll pray for you," but how often do we really do that?
David realized the importance of pouring out his heart before God. We can see him go from frustration to freedom. By verse five, David reaffirms himself about who he trusts in. He knew that he could either focus on the situation or focus on the one who controls all situations. David states that, "I trust in your unfailing love." The two important words in that particular sentence are unfailing and love. God's love is unfailing; it will never let us fall. God promises in his word to never put us through more than we can bear (I Corinth. 10:13). The second part of that sentence is love, and David trusted in God's love. David knew the God that he served. It is often hard to trust someone you do not know; in addition, that is why so many Christians find it difficult to trust God in their struggles. They barely know the God that they serve. When you have been through the trial and seen God deliver you time and time again, the next trial is not so hard because you know your God. David knew this, and he believed that his God was with him. He began to praise God in advance for his victory.
"I will sing to the Lord for he has been good to me," what a difference from the beginning verse!! It is necessary to encourage yourself in the Lord. Think back to all the times that He has pulled you through in the past. What if I can not remember any? Then praise God anyway knowing that He is putting you through this to build up your walk with Him. Use this time to go deeper in your walk with Him, do not let hard times pull you away from God; use them to draw you closer. Do not be afraid to cry, scream, yell, or even get mad at God; He can handle it. Pour out your heart to God and ask Him to encourage you and deliver you. At the end of it, do not forget to remind yourself who HE is. Hard times come and go, but only God's unfailing love never changes. "Give thanks to the Lord, for He is good. His love endures forever (Psalm 136:1)."