Kristin Chenoweth: Miss Congeniality
Christa Farris

CCM Magazine

2005

13 Jun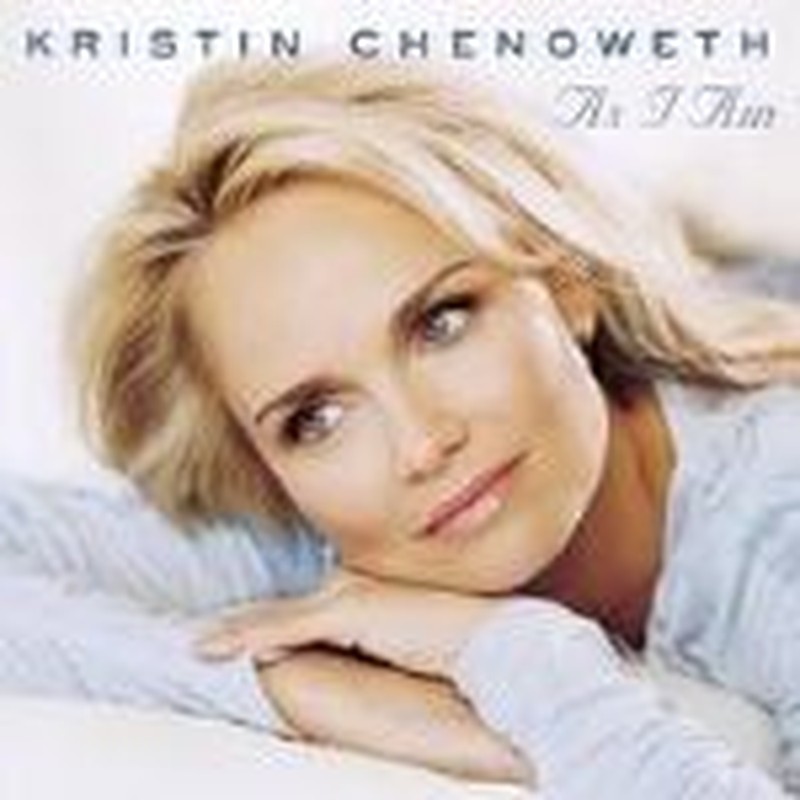 It's not always easy to be gracious and stick to your convictions in an often cut-throat city like Los Angeles. But even as her profile continues to rise,  Kristin Chenoweth refuses to lower her standards in the process. Now in an exclusive from the set of NBC's "The West Wing," Kristin reveals how she keeps her faith intact, divulges what her co-star Nicole Kidman was really like on the set of "Bewitched" and provides the skinny on her new CD, "Just As I Am."
Sure, the notion of organized chaos may seem like an oxymoron, but it's actually the perfect way to describe the set of "The West Wing" on this particular Thursday evening taping in Anaheim. With professional hockey on hiatus, The Mighty Ducks' home ice, "The Pond," was transformed into the site of the Democratic National Convention for the weekly show's latest storyline.
While flag-waving extras dressed in head-to-toe red, white and blue patriotic attire were carted in and out of the premises, crew members barked out instructions in anticipation of that perfect shot. Meanwhile in front of the building, security also ran a tight ship and scurried about with multiple cell phones in tow, while the on-call nurse dutifully administered aspirin and cough drops to those feeling a little under the weather. Even when the pace was at its most frenetic during a key scene with the cast later that evening, there was a cadence to the chaos — the excitement of showbiz was executed with painstaking precision.
And in a small trailer just a few feet from all the action was one of "The West Wing's" newest players, Kristin Chenoweth, who portrays a forward-thinking media consultant named Annabeth Schott alongside the likes of Alan Alda ("The Aviator", "MASH"), Stockard Channing ("Le Divorce", "Grease"), Allison Janney ("How to Deal", "The Hours") and Martin Sheen ("Catch Me if You Can", "Spawn").
 
Like J.Lo and Jay-Z, Kristin has that enviable, multi-hyphenate resumé as she dabbles in a little bit of everything. She's a Tony Award-winning actress, a Broadway vet who played Glinda in the critically acclaimed production of "Wicked," the star of a short-lived sitcom, a recording artist, and now, an in-demand Hollywood actress.
Of Revelation
Even after her tedious, bumper-to-bumper commute from Los Angeles to Anaheim, Kristin shows no signs of being worse for the wear. With the bubbly enthusiasm of a best friend with a big secret to tell, she's ready to talk. And trust me, this girl can and will talk. In fact, it's amazing how many random topics can be discussed in the six minutes we chat before she is summoned to the show's makeup chair. For instance …
If acting and singing weren't her thing, Kristin could probably be a makeup artist as she can talk Stila, MAC and Urban Decay with the best of them. This self-proclaimed "makeup junkie" likes to try new products whenever she goes out, which isn't much these days with her hectic schedule (For the record, she's booked solid with work commitments until 2009).


After it's pointed out that she looks like a pint-sized version of Cameron Diaz, the 4'11 actress recalls how that observation was almost a stumbling block with her getting "The West Wing" gig. "At first they were a little concerned," Kristin recalls. "As a result, they really downplay it. I don't wear hardly any makeup, and they do my hair very conservatively."


When she wasn't listening to musical theater as a kid, Kristin was a diehard Christian music fan. "When I was growing up, I listened to Sandi Patty, Amy Grant and Evie — all the famous Christian singers. That was my era!" she proudly enthuses.
And later that evening, Kristin reveals that it's this love of Christian music and a desire to express her faith through it that motivated her to choose the decidedly inspirational songs for her latest CD, "Just As I Am."
"'Just As I Am' is what they played when I walked down the aisle to accept Christ at Vacation Bible School, so I really wanted to put that on my record," Kristin recalls. "Then there's 'Power,' a song by the Cruz Family that my brother always listened to. 'Joyful, Joyful' is a song that I played on the piano a lot. 'There Will Never Be Another' is one I love from Amy Grant, but then there's also a Trisha Yearwood song on there, too. Basically I wanted it [the song selection] to be all over the map so this could be a record that's not just for Christians."
On the Set
Since many of her fans and work colleagues don't necessarily embrace her Christian beliefs, making "Just As I Am" provided Kristin with a rare opportunity to integrate her faith on the job. But when she's working long days on "The West Wing" or on a recent movie project like this summer's "Bewitched" with Nicole Kidman ("The Hours", "The Stepford Wives") and Will Ferrell ("Elf", "Zoolander"), how does Kristin find time to recharge those proverbial batteries — spiritually and personally speaking?
"That's a great question," Kristin offers. "I don't care who you are. We live in 2005, and there is so much stimulation in our world. But I was always taught to pick a time of the day to do your quiet time.
"I have to be honest — a lot of times it's before I go to bed because I am not a morning person. It's before I go to bed that I want to be really quiet and hear what I'm supposed to hear from God … and sometimes it's just about praying. I talk to God all of the time. I also do the "Purpose Driven Life Daily Devotional" and am reading through the Bible. Now I'm trying to set a goal for myself to memorize more scripture because I haven't been doing that the last few years because I've been memorizing everything else."
Kristin adds that her recent friendship forged with actress Patricia Heaton ("Everybody Loves Raymond",  "Space Jam") has also been extremely helpful. "It's really good to have someone that I look up to that is also in this business and a God-fearing woman that I can answer to a little bit."
When it comes to her time off the clock, Kristin readily admits she doesn't "lead a very exciting life." While that certainly flies in the face of the usual Hollywood party-until-all-hours stereotypes, Kristin takes pleasure in little indulgences like getting her blonde highlights touched up or the occasional Krispy Kreme. And even though she's happily seeing someone at press time, Kristin says that dating relationships haven't exactly been the easiest either.
"I've met and dated some wonderful guys," she relays. "But a lot of men really think they want somebody with a schedule like mine. But when they actually get that person, it's really not what they had in mind. …"
So with all that Kristin has to give up personally — time, a trip down the aisle with Mr. Right, even anonymity — is the career trade-off ultimately worth it?
"The trade-off is so worth it!" Kristin says with a wide smile. "I figure I'll go like this for another five years. Eventually I'd like to maybe get married and have kids. But I'm not running out of time yet. It's not like I'm on a timeline like 'Now's the time to find a husband.' I've been really blessed to be able to do all that I do."

© 2005 CCM Magazine.  All rights reserved.  Used with permission.  Click here to subscribe.