Krystal Meyers: Make Some Noise
Andy Argyrakis

CMCentral.com

2008

12 Sep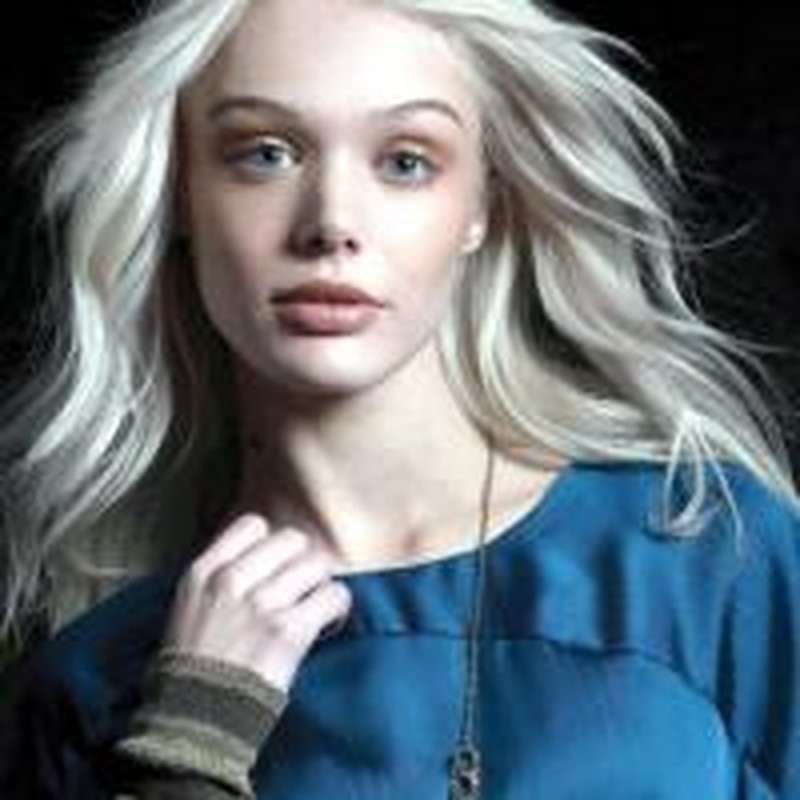 A confident, clever and more pop-minded Krystal Meyers gets her shine on.
She may have always been more mature for her age, but considering Krystal Meyers just turned 20, there's an even greater level of sophistication to her songwriting.
Not only do the topics of the brand-new Make Some Noise (Essential) encourage a wide range of listeners (teenage girls are just a fraction of her fanbase), but they also focus on the entertainer's own spiritual drought and subsequent faith renewal.
"I went through a really tough winter season about a year-and-a-half ago where I found it really hard balancing being young and being in the music industry," says the always enthusiastic Meyers in a humble tone, phoning in from her home in Tennessee. "It was really hard to keep my relationship with Christ a constant and daily thing, which made me feel like a hypocrite when I would go on stage and [be considered] a role model in front of audiences. So on this project, songs like "My Freedom" and "Beautiful Tonight" show me being vulnerable [with those emotions], and I feel like that allows me to be more relatable. We all go through seasons when we feel distance from the Lord, but it's better to be honest about it then trying to pretend everything is perfect."
Meyers credits the turn around to a supportive family and boyfriend, who both encouraged her to carve out specific prayer times and dig deeper into the Word. During that reconnection period, she didn't just reignite a spiritual fire but also refueled several musical muses that led her in a more mainstream-minded direction. In fact, part of what makes this current collection so clever is a seamless ability to blend prayerful meditations and positive reflections across delectable dance pop reminiscent of the 1980s.
"One of my friend's moms told me how it reminds her of dancing to [Blondie's] Debbie Harry and Cyndi Lauper from back in the day, but it's a good time for anyone no matter how old they are," Meyers explains. "There's certainly a carefree feeling to the record, and not all of the songs say 'Jesus' in them, but Make Some Noise does have a Christian message if you dig a little deeper. Just because the sound is pop doesn't mean the lyrics are throwaway."
Tunes like the title track (which is currently the theme song to NBC's entire fall line-up, plus part of the Olympics 2008—One World One Dream compilation) and the unforgettable club-worthy cut "Love It Away" are sure to expand Meyers' audience even further without alienating her core crowd. In fact, fans of all religious associations throughout Asia have already embraced the project. Thanks to an earlier import release date, the album has already topped the Indonesian charts and is the current craze of Hong Kong, Korea, Malaysia, Philippines, Singapore, Taiwan and Thailand (to name a few). While Meyers plans to visit those counties (which christened her a superstar after appearing on the cover of Japan's Nylon Magazine), she's currently gearing up for this fall's "Revolve Tour" in North America.
"I'm so excited to hit the road in September, and though I've yet to go on any of the Revolve Tours, I'm really ready to experience it on all levels," she contends. "I've always known about Women of Faith's heart for ministry, and this event allows teen girls to get into that sort of [concert and conference] setting. I've spoken to other artists and speakers who have already done it, and they all tell me how amazing it is to watch these girls grow every night [in their faith], but also how amazing it is to get stronger personally from watching the girls' growth!"

Visit krystalmeyers.com for more info.

© 2008 CMCentral.com. All rights reserved. Used with permission.




Visit CMCentral.com now and join the single largest online community of Christian music fans on the internet. CMCentral features daily music news, exclusive interviews, album reviews, weekly devotions and feature articles written by some of your favorite Christian artists, and much more. CMCentral is also the home of the most popular Forum for Christian music fans that you'll find anywhere on the Internet. Come see what all the buzz is about!

**This interview first published on September 12, 2008.