Kutless: More Alive than Ever
Grace S. Cartwright

CMCentral.com

2008

2 Jul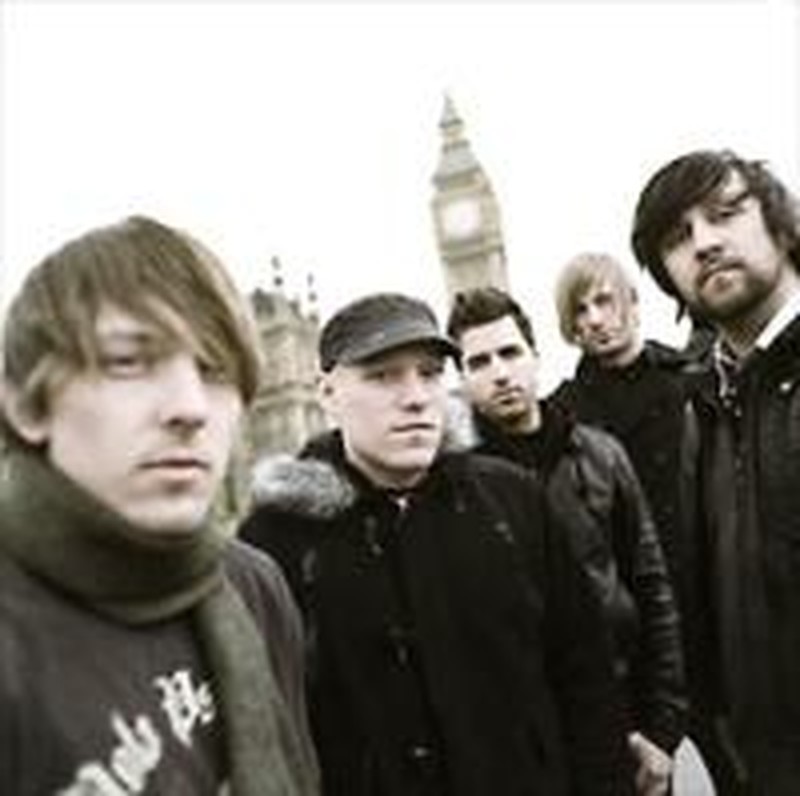 Rock outfit Kutless is not the same band they were when they started in 2002.

The college-aged kids are gone. In their place stand husbands, daddies and introspective musicians. With their newest project, To Know That You're Alive (BEC), the five Oregon natives prove that there's more to their composition than just rock. They're out to prove the heart behind the music, too.
Jon Micah Sumrall, lead singer of Kutless, personifies this metamorphosis with the tone of a man who has been through change and come out stronger on the other side.

"The title song came out of my personal experience. My recent shoulder injury inspired it, because I was like 'God, why did You allow this to happen? I'm trying to tour, and I cannot move.' I was really wrestling with it, and God showed me that 'sometimes, I need to let you hurt, so you can appreciate what you have and turn you toward Me.' It's easy to get so busy and lose our focus," Sumrall continues. "Maybe we don't have a relationship with God that is a part of our daily routine as much as it should be. So He lets us hurt, and we turn up the notch of our spirituality. Yeah, we do have to hurt and be uncomfortable. To know that you're alive, you have to feel, and in order to feel, you have to feel both good and bad. You can't take one or the other … They allow us to refocus back toward the Lord."
The band has certainly seen its share of good and bad, mostly through a changing roster. The current lineup is Sumrall, Jeffrey Gilbert (drums), James Mead (guitars), Dave Luetkenhoelter (bass), and newest addition Nick DePartee (guitars). Sumrall says, "Ryan [Shrout] left the band about a year ago, and we had a guy who had filled in the year before, a good buddy of ours. It was funny, because he had already done some shows with us. Nick was a huge part of the songwriting process on this new record."
The new record, Sumrall says, exemplifies the growth of the group by gearing toward a fresh sound and tackling issues like abuse alongside rejoicing. He says the band also "took a totally new approach to the record. We felt it was important to change things up. Every record until now, we have done in Seattle with Aaron Sprinkle. We used a different producer, and we recorded some in Portland and San Diego. We had the privilege to go to Abbey Road in London, and we recorded some strings over there."

He laughs, "We recorded some on the road, and some in green rooms! So this record was created in a very different way than the previous ones. I think we definitely accomplished a fresh sound. I'd say Nick was part of that as well. A combination of everything allowed us to reinvent our sound a little bit and keep it interesting. I think some people love rock records, but I love records that have their moments—[records] that rock really hard and also have softer moments." There are no "worship songs" on this album, but Sumrall asks, "What is a worship song? Any song that glorifies God, which we hope all our songs do."
Sumrall is quick to point out the change in priorities that Kutless has undergone, too. "My son is three-and-a-half years old, and he's twice as big when I come home every time. You miss out on stuff. I don't ever want to be that dad that was never there for my son, or my kids. We bring our families with us as much as possible. It's expensive to have our families on the road. It is more hotels and stuff, but we feel that you can't put a price on preserving your family. We feel that preserving our families has to come first, and the band has to come second. I believe that if our home life is not going well, then it will affect the ministry of our band."
Recently, the band stripped down the intense rock show they are infamous for and went acoustic for its entire spring tour, surprising many with the deeper and softer side of its sound, taking what Sumrall calls a "storyteller's approach." It offered fans a new side of the rock quintet and forced the band to "tighten up" musically. It shows through clearly on the new album, where the crisp and creative anthems bridge both extremes of rock and melody.
Kutless has also changed the way the band relates to its fans by launching a new website (exclusivekutless.com) devoted to giving fans updates and exclusive content. In fact, the band was able to give away a free download of its single "The Feeling," which Sumrall hopes makes listeners excited for the new album. Since releasing Hearts of the Innocent, Kutless has been washed with waters of erosion. What remains is a more refined, complex band, one that is eager to take what Sumrall calls a "musical journey." With renewed purpose and redirection, Kutless is poised to strike out on its summer and fall tour dates, now more alive than ever.

For more info on the new album, check out kutless.com and exclusivekutless.com.

© 2008 CMCentral.com. All rights reserved. Used with permission.




Visit CMCentral.com now and join the single largest online community of Christian music fans on the internet. CMCentral features daily music news, exclusive interviews, album reviews, weekly devotions and feature articles written by some of your favorite Christian artists, and much more. CMCentral is also the home of the most popular Forum for Christian music fans that you'll find anywhere on the Internet. Come see what all the buzz is about!

**This interview first published on July 2, 2008.