Kutless: Returning to Their Roots
Matt Conner

CMCentral.com

2009

5 Nov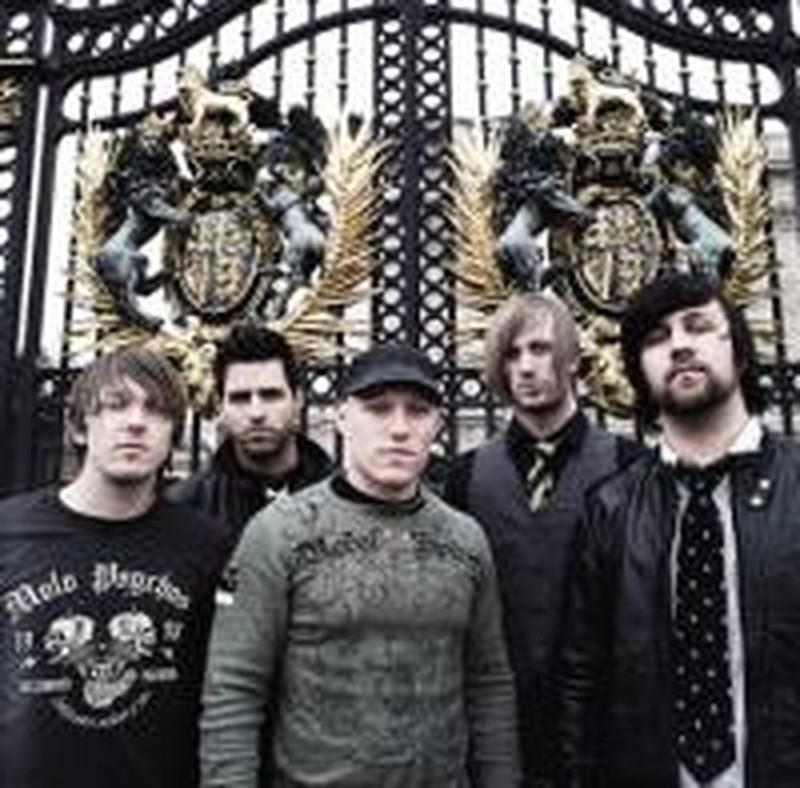 Despite the rock and roll prowess of To Know That You're Alive and Sea of Faces, among others, Kutless is a worship band at heart. So that should help explain why the Portland band's 2005 release Strong Tower just went Gold and why the five-piece is now releasing a second worship effort. This time around, the subject is a bit more focused and intense as It Is Well provides a place for the band to explore a God who's still in control of a world full of chaos.
CMCentral recently chatted up the band's guitarist, Nick De Partee, to get the scoop on the upcoming album, what sets it apart from other releases and how they felt about selling half a million albums.
CMCentral: With the recent Gold certifications, how much did that catch you by surprise?
Nick De Partee: Well, the interesting thing about that is that I've been in the band the past three years. I joined about 18 months after Strong Tower came out. But it's been great being able to be a part of still helping push the record and still playing those songs live. As far as whether or not it was expected, we watched people grab onto that record—for whatever reason—and people really connect with the live worship portion of our set.
So to some extent, it was expected, but then again we didn't have any idea it was that close. We got the call from our label that we were going gold, and we were like, 'Really? No way!' So we're super-stoked. That's one of those goals when you're a kid dreaming of being in a band. It's kind of silly, but we're all very excited about it. It's just another cool step in the journey. It's definitely a blessing.
CMCentral: It seems fairly soon for another album to be coming out and yet it's a worship album. So does that mean that in the background, you're working on the next proper studio album?
Nick: Kind of. You're right in that we put out To Know That You're Alive, our last rock record, in June of last year. We love that record and people really got into it. We had a really good run with a couple singles off of it and half of our set is still from that record right now. But like I was saying, we've been watching Strong Tower do what it has. Ever since it came out, we've had people asking, 'When are you going to do another worship project?'
CMCentral: So this was the right time?
Nick: Yeah, we felt like it was time. We didn't want to just put out a worship album just because that's the thing to do or just because our fans wanted it. It's something that even now with the way the market is right now, there's a lot of worship music out there and just a lot of music in general being put out. The goal is always to do something different, something fresh.
CMCentral: What brought you around to the idea?
Nick: Playing live over the last year, we've watched so many people connect with the worship part of our set—which is something we always strive to have. It's a great time to mellow out. Kutless started as a worship band. So we just realized that our fan base is still growing and they're connecting with this part of us. With the state of the economy and the way the world is, things are falling apart for a lot of people. But here's this hope we can sing about in the worship format and people can connect with us.
We started praying about it about six or seven months after Alive came out. We really felt like it was on all of our hearts separately and that it was time to do another worship project.
CMCentral: So what was the aim with this project?
Nick: One thing we wanted to accomplish with the new project was that we didn't want to it to be just another Strong Tower. We wanted it to be its own thing. There's still a lot of rock involved with the worship stuff, but we were wanting to just make this new project.
We got the whole thing done in a month. There's seven originals and I think around five worship covers. We redid some hymns and some Keith Green songs so there's a lot of variety than what we had on Strong Tower. So it's fairly close between releases, but we're excited to get this out and just start playing a lot of the new worship stuff live and see what God has planned for it.

For more info on Kutless, visit myspace.com/kutless.

© 2009 CMCentral.com. All rights reserved. Used with permission.




Visit CMCentral.com now and join the single largest online community of Christian music fans on the internet. CMCentral features daily music news, exclusive interviews, album reviews, weekly devotions and feature articles written by some of your favorite Christian artists, and much more. CMCentral is also the home of the most popular Forum for Christian music fans that you'll find anywhere on the Internet. Come see what all the buzz is about!

**This interview first published on November 5, 2009.