Listen to 'Just As I Am,' an A Cappella Hymn from Michael Eldridge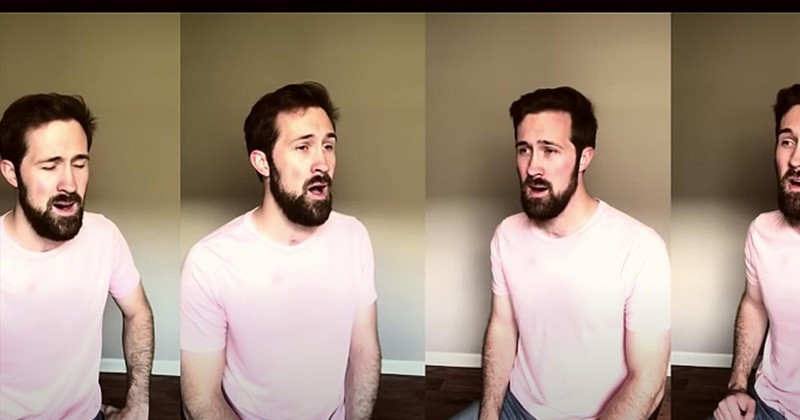 A cappella vocalist Michael Eldridge leads us in beautiful worship with 'Just As I Am.' This classic hymn is the perfect reminder that God always remains by our side.
"Just as I am without one plea
But that Thy blood
Was shed for me
And that Thou bid'st
Me come to Thee
O Lamb of God I come"
Michael Eldridge, also known as Acapeldridge, is a self-described one-man gospel quartet. For years, he has been using his vocal talent to give praise to God's Name through worship.
On his website, he said, "My greatest desire is to serve my God with the gift He has given me: Today, I can sing, and so I will. If I can sing tomorrow, I'll sing tomorrow too. But the highest goal for which I fight daily is to sing praises to my God in His presence, in Heaven. What a day it will be!"
Today, he's praising the Lord with the words of the beloved hymn 'Just As I Am.' Just listen as he belts out the lyrics completely a cappella.
"I come just as I am
I'm met right where I stand
You hold
My heart in Your hands
And You love me just as I am"
We are so blessed to serve such a loving and gracious Father in Heaven. Despite our many flaws, He continues to love and protect us each and every day.
Jeremiah 31:3 "The LORD appeared to him from far away. I have loved you with an everlasting love; therefore I have continued my faithfulness to you."