Listening in: Rebecca St. James & Evie Tornquist
Andrea Bailey

CCM Magazine

2005

16 May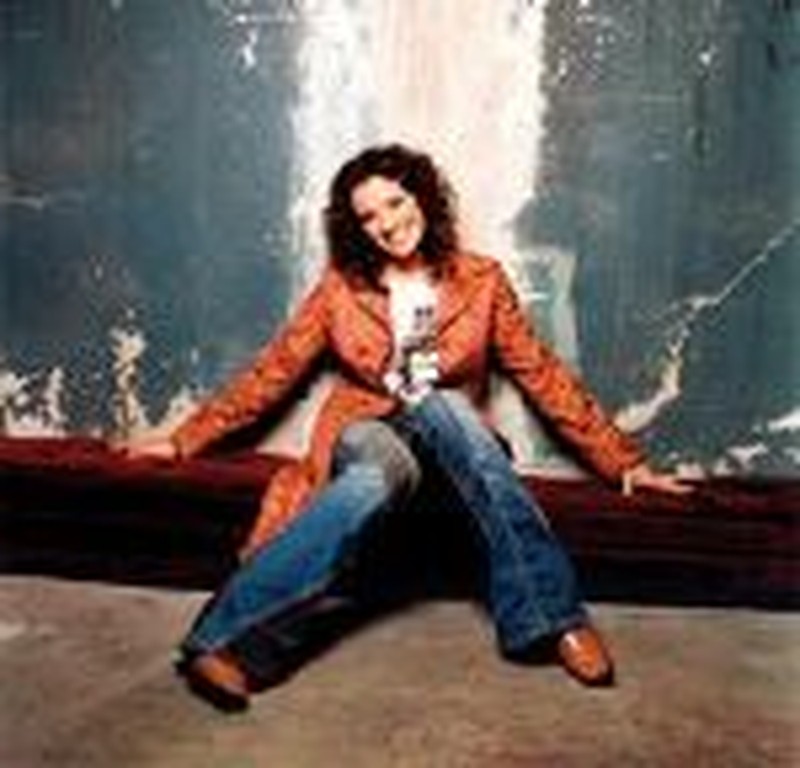 When Rebecca St. James had the honor of inducting her mentor, Christian music's first bona fide  star Evie Tornquist, into the Gospel Music Association Hall of Fame this past February, it made for an unforgettable and extremely personal evening. Since Rebecca asked Evie to be her mentor almost three years ago, these two women have stayed closely connected, resulting in a bond that far surpasses their obvious commonality:  music. On the heels of the Hall of Fame event, CCM had the chance to listen in on a phone conversation between these two distinct generations of Christian artists: Evie, a Norwegian singer who laid the groundwork for contemporary Christian music in the 1970s and '80s, and Rebecca, a beloved vocalist whose 11-year career continues to flourish with modern pop/rock sensibilities and uplifting lyrics.
RSJ:  Many people are aware, Evie, that you are my mentor. It's a huge honor for me to tell everyone how much you've meant in my life and how God has used you to breathe life into me and into my ministry. It's totally been a God thing! 
 
Evie:  It's been a two-way blessing, Bec! I was very humbled and honored that you would think that much of me – that I would have something I could share with you. But then, I understand mentoring to be just another fancy word for discipling. Another way of describing it would be "journeying together" in this walk with Jesus. Now that doesn't sound all that difficult to me. It sounds like something that's very natural, and I am all for being natural with other people, with friends and with the Lord.
When you approached me [to be your mentor], I of course went to prayer right away. One thing I did understand: When you connect with a friend or someone, like you and I have hooked up in the relationship of being a friend  and discipling one another – because you do that for me too – there's an understanding that this is a long-term commitment. This just isn't a week or two. We're in it for the long run. 
RSJ:  We are! One of the biggest things that has had an impact on me is just your sense of understanding. You've walked where I've walked, and that's been one of the most valuable things to me in my life as a 'mentee.' You understand the pressures of my life and what I'm feeling, as well as the stress of being in the spotlight as regularly as I am.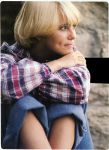 Evie:  Yes, though things have changed a little since I walked in those shoes! I do know that when you call and perhaps need a little encouragement, when we hang up, I am the one that feels lifted, encouraged and brought before the throne of God! Just about every time on these calls, we pray together on the phone. That's really where the majority of our relationship is these days – by phone and e-mail and such! 
I would even say that in this kind of "mentoring" relationship, you'll never have exactly the same history and experiences of life that you're both drawing from. But what God has given us, Bec, is an understanding and a common ground that is just extraordinary!
 
RSJ:  It is! I very much believe in the importance of mentoring for young people! I encourage them to let God show them who He would choose as a mentor for them. If I had just randomly picked a lady from my church without asking God to provide for me, my experience would never have been the joyous, truly blessed friendship we have, Evie!
 
Evie: Yes! It's so important that God do the matching! I think it's also important that people know they don't have to find someone who has walked the very same walk to have him or her be a mentor. They can find that person or persons through the work of the Spirit – through a work of God – and all that's really needed for this wonderful relationship to grow is time. The gift of time and a listening ear. And then we together just say, "God, what do You want here?" It's when two people sit and share but listen to what God impresses. Mentors should listen with their hearts.
 
RSJ:  I told someone the other day, if I could describe Evie in one word it would be "encourager." Those times on the phone are when I gain so much encouragement and wisdom. They're times when, as you're praying for me and just speaking truth into my life, you've encouraged me so much with some of my biggest challenges – including the dreaded "E-word!"
 
Evie:  (Laughter) Yes … the dreaded "E-word!'
 
RSJ:  Expectations! What it comes down to is expectations of self, largely. When you're a performer and artist, those expectations can generally be very high. You're constantly striving for excellence and can be pretty hard on yourself. I think you and I have agreed that we're both pretty hard on ourselves. And then come the expectations of other people, which is constant. When you're in leadership, that's something very normal. I've struggled with that when I've been exhausted from being on the road and then simultaneously working on an album or book and doing lots of media – it all seems to hit at once sometimes. That's when I start feeling the weight of those expectations.
 
Evie:  How rough they can be! And how difficult to deal with on a regular basis! We have expectations about ourselves that can sometimes be so unrealistic. Expectations that others put upon us can be equally unrealistic – either too good to be true or too tough and difficult.  Expectations in and of themselves are dreadful!  I'd much rather deal with "hope," which is kind of a 'cousin word' to expectation. Hope, of course, is a much more positive thing.  The context of the "E-word," that you and I have so often talked about, is that our expectations have to be pulled back into alignment with God, with His Word, and with a realistic understanding of our frailties and the frailties of others – coupled with the hope that we have in Him and in one another. I think unmasking and revealing these expectations that we deal with everyday in ourselves and in others helps us get through it.
 
RSJ:  One of the awesome things we've talked about that has great meaning for me in facing expectations is, "God knows the plans He has for you, and He will fulfill them." When your life is totally given over to Him, He will take the responsibility to fulfill the plans He has for you. You don't have to worry – it's in His hands! I've found a whole lot of comfort in that, in just learning to surrender and let it go. As we say in Australia, "No worries!"
Evie:  I love that! And by the way, if I could describe you in a single word, it would be "genuine!" The real thing, the real McCoy. What you see is what you get. I always tell people that the transparent heart that is obvious in your music and when you're onstage is just as evident one on one. I tell them, "That's why I love Rebecca so much. She's down-to-earth. She is one who's unassuming and real through and through. Her love for Christ is everything you would think it is when you listen to her music and more. Her love for family and friends – her infectious passion for the Lord – and to boot, she's an awful lot of fun!
 
RSJ:  We're not always serious. We do have fun and laugh a lot.
 
Evie:  We can find something hilarious in just about everything, can't we, Bec — especially if we're tired! We share quite a few laughs about things that go wrong and where we feel insecure. We laugh at bad hair days, when the humidity makes your hair go curly and makes mine totally go flat! We laugh at everything and nothing. We share things about our relationship with family and friends, decorating, cooking and who's got the best sale going – that's the wonderful thing!  We have lots of similar enjoyments in everything from Thai food to a good sale at H&M – one of our favorite stores!
 
RSJ:  We talk very little about music when we hang out, but I know people will want to know your thoughts about Christian music, Evie, and how it's changed from the days you were walking much the same path I'm walking now. I can appreciate how you paved the way for artists like me, and for that I am totally grateful.  I know we've talked about the fact that for you it was somewhat of a lonely road as you were often out there on your own, trying to be in a music ministry when the concept of [contemporary] Christian music still barely existed.
 
Evie:  Really, come to think of it, the music part of our friendship is almost a sideline – it really is! But to talk about music for a minute -- while clearly this is a new day and a new era – there are certain things that are very similar and other elements that are different. I never had a manager or a PR gal for instance! My mother helped with all the particulars of booking me on concert tours and with Billy Graham and television stations and that. But really, it was just my mom and me.
Today, what you have, Bec, is a much larger team that is, in a very real way, supporting you every day. I sure wish I'd had more of that myself. It was often lonely for me. I traveled the entire world many times over. It was a little bag with my soundtracks and me – and that was it! I'm grateful you don't have to be so alone. But on the other hand, there's a lot that comes with having this larger support team – challenges come with that.
Rebecca … does being the mentor in this relationship mean I get the final few words?
 
RSJ:  Yes!
 
Evie:  I love you, Bec, and we together love and adore You, Jesus!

© 2005 CCM Magazine.  All rights reserved.  Used with permission.  Click here to subscribe.