"Live Out Loud Tour" - Concert Review
Laura MacCorkle

Senior Editor, Fun Channel

2002

30 Sep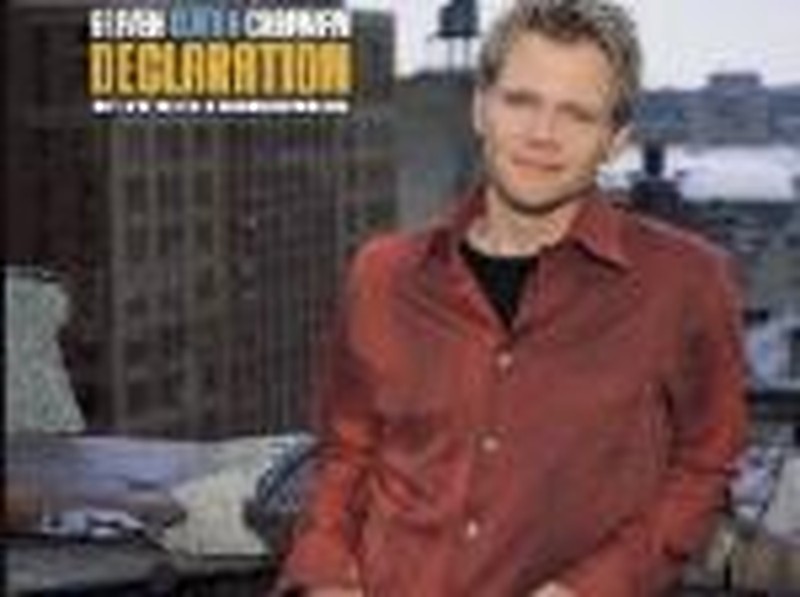 Steven Curtis Chapman w/special guest Nichole Nordeman
Family Arena
St. Charles, Mo.
September 29, 2002
One of the earlier stops on the fall leg of Steven Curtis Chapman's "Live Out Loud Tour", St. Charles, Mo.'s Family Arena was certainly not packed to capacity when opening act Nichole Nordeman took the stage. 
Amidst the noise and shuffle of people arriving late and looking for their seats, Nordeman bravely began her short set with "This Mystery", the title track from her 2000 Sparrow Records sophomore effort.  With candelabras flickering behind her, the 2001 Dove Award-winning "Female Vocalist of the Year" sounded strong and was definitely "plugged in" with her accompanying band of guitar, bass, and drums.  While the mix was less than satisfactory (the guitarist was scarcely detectable), the addition of a band was a nice complement.
An instrumental segue introduced "Holy", the first radio single from Nordeman's September 24 release, Woven & Spun.  Arguably one of the best lyricists in contemporary Christian music, Nordeman doesn't give her best wordsmithery on "Holy" as she did with later performances ("I Am" from Woven & Spun and "Every Season" from This Mystery). 
In between songs, Nordeman shared about her spiritual journeys over the past year and how they inspired different topics addressed on Woven & Spun.  While the crowd seemed more subdued and less responsive throughout most of her set, they were eventually reeled in with the closing song, "Every Season".  Written at a time when she was "struggling to believe in a sovereign God", "Every Season" was first performed by Nordeman at a funeral for a dear friend.  "We cannot rely on our emotions to gauge how present God is in our lives," shared Nordeman from stage.  "He is God no matter what season you're in." 
After a quick "thank you…good night!" and two or three minutes to spare, Steven Curtis Chapman quickly took the stage.  With revolving yellow lights and a caricature of a man w/megaphone projected on the backing multi-paneled jumbo screen, Chapman proclaimed it time to "Live Out Loud" as he bounded out in a rather "loud" floral shirt and guitar.
"See the Glory", "Let Us Pray", and "The Change" got the vocalist's set off to a rollicking, rocking good start, despite the fact that Chapman's voice sounded a bit raspy and tired.  Stopping only briefly to ham it up (barbershop quartet style) with his band on "Fingerprints of God", Chapman finished the track from his 1999 Speechless album and moved right into a short worship segment ("I Want to Know You", "Open the Eyes of My Heart", "I Could Sing of Your Love Forever"). 
Undoubtedly, the first standout emotional SCC moment of the night came when Chapman talked about adoption and the joy it had brought to his immediate family.  Chapman and his wife Mary Beth adopted a six month-year-old girl named Shaohannah from China nearly three years ago and revealed that they are in the process of adopting yet another child.  As he accompanied himself on keyboard singing "When Love Takes You In" (written about Shaohannah and from 2001's Declaration), the backing jumbo screen showed a tug-at-your-heartstrings video of Shaohannah, Chapman and his wife.  "Well, it's a good thing I can't see that screen while I'm playing," shared Chapman after his performance.  "I'd just be a puddle."  Very emotive and very effective. 
After a brief intermission (special shout out to the 12-minute countdown clock on the big screen), Chapman returned right on cue with "Jesus Is Life" and "Lord of the Dance."  Thinking it couldn't get much more emotional or meaningful, the audience was next introduced to the story of five slain missionaries whose stories were captured in the book Through Gates of Splendor by Elisabeth Elliot.  Saying he wanted to tell the story "through song", Chapman embarked on an amazing montage ("God Is God", "For the Sake of the Call", "No Greater Love", "God Follower") set to a backdrop of taped narration (provided by Chapman) and original footage of the five missionaries who were speared to death by the Waodani (formerly Auca Indians) in Ecuador's Amazon basin in 1956. 
Chapman then introduced Steve Saint, son of slain missionary Nate Saint, who shared about his experiences and how he and his family went back 40 years later to live in the Amazon jungle with his father's killers.  Gasps filled the air when Saint introduced Mincayne, one of the six warriors who attacked and killed the five missionaries—including Steve's father.  The time of special sharing between Saint, Mincayne, and audience concluded in a duet with Chapman singing "My Redeemer Is Faithful and True" while Mincayne chanted in his native tongue. 
Closing out the night with "The Great Adventure", "Live Out Loud", a sneak peek ("It's All About Love") from Chapman's forthcoming album, due out in January 2003, and "Dive", Chapman challenged the audience to "go live out loud", "to be God's men and women at work, at home, at play" and to "respond to what you've heard tonight." 


The "Live Out Loud Tour" concludes October 19 in Oklahoma City, Okla.  For remaining tour dates, visit www.stevencurtischapman.com.