Make Some Noise
reviewed by Russ Breimeier

Copyright Christianity Today International

2008

1 Sep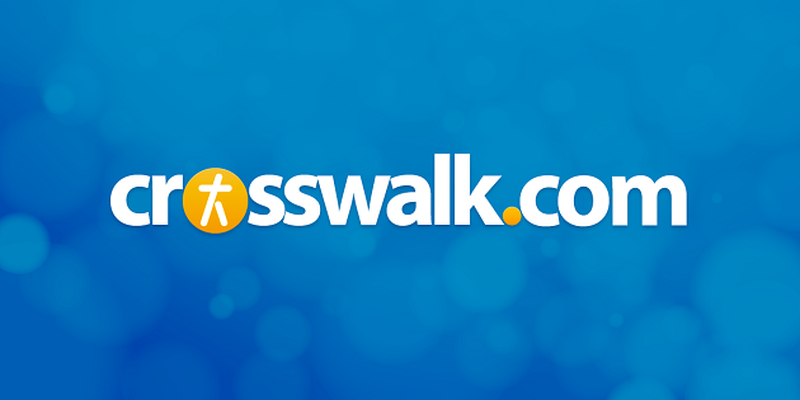 Sounds like … programmed pop with a strong '80s influence, resembling Katy Perry, Superchick, Miley Cyrus, Gwen Stefani, Stacie Orrico, and even Madonna
At a glance … with Make Some Noise, Krystal Meyers further establishes herself as one of the brightest new talents in Christian music, again transforming her sound without compromising spiritually or stylistically
Track Listing
Make Some Noise
Love It Away
Shine
S.O.S.
Feels So Right
My Freedom
Beautiful Tonight
Up to You
You'll Never Know
In Your Hands
Though Krystal Meyers is still a relatively new artist, she's become readily embraced and one of the biggest pop stars in Christian music. Impressive since it seems like only yesterday when she released her 2005 debut and everyone pegged her as Christian music's answer to Avril Lavinge and Ashlee Simpson. But that following year, she released her follow-up Dying for a Heart, which successfully took her sound into a harder-rocking direction.
In just a few years time, she's reinvented her sound, enjoyed several radio hits, toured internationally, become a pop sensation in Japan, and been nominated for Female Vocalist of the Year at the Doves for two years straight. Even the title track of her third album, Make Some Noise, has been used to promote the television line-ups for both ABC and NBC, not to mention the 2008 summer Olympics. Not a bad way to start, eh? And it looks like she'll be making an impact for a while yet.
First, Meyers deserves praise for doing her part to become more than a pop product or fad. The 20-year-old has co-written 29 of the 30 songs on her three albums. Moreover, she's managed to reinvent herself stylistically with each album, keeping her sound fresh. Just as Dying for a Heart was a departure from the first album, Make Some Noise embraces programmed electronic pop strongly influenced by the '80s, produced by DoubleDutch (Mat Kearney, tobyMac). It's very well done and different, yet it somehow all seems to work together as different aspects of Meyers' sound—she's both rock chick and pop star, kind of like Miley Cyrus or Katy Perry.
For that matter, I hope it's not just me, but "Make Some Noise" has a similar '80s synth-rock shuffle to Perry's infamous single about kissing. She takes on the style just as well, but without the objectionable lyrics—how cool-but-weird to hear a Christian artist in step with a popular mainstream artist who used to be a Christian artist. Still, the song is little more than a catchy call to action—for faith, or social action, or a new generation to be heard, it's never really clear. The same is true of "Shine," which resembles the electronic pop of Gwen Stefani, Stacie Orrico, and even early Madonna. It could be about living out our calling, but the song never specifies what it means for something to "get in the way of my shine." And the similar sounding "You'll Never Know" is almost surely about God's ever-present comfort, but again, it's open to broad interpretation. They seem to just scratch the surface of something more meaningful.
The Radio Disney crowd will certainly find plenty to like on this album, with generic responses to romantic infatuation ("Feels So Right") and heartache (the break-up ballad "Up to You"). Songs like these are fine, revealing Meyers' desire to sing about the totality of life as a young Christian woman. But they also show a tendency toward template songwriting, as neither offers much personality or insight as far as dating goes. The same could be said of "Beautiful Tonight," a driving electronic pop song about self-esteem struggles that sounds like virtually every other Christian pop/rock song about self-esteem struggles. Obviously it's a topical anthem for Meyers to use on the Revolve Tour for teen girls with Natalie Grant, Group 1 Crew, and Hawk Nelson, but though the song may be relatable, it's also rather generic and impersonal.
Let no one suggest that Meyers is downplaying her beliefs, however. The young artist has been very open and candid about making the effort to keep God at the center amid her whirlwind of success, and that faith comes through loud and clear in several songs. "Love It Away" offers upbeat '80s dance pop similar to Superchick while reflecting on the comforting love of Jesus. And the synth-pop ballad "S.O.S." is a clear-cut cry to God for help: "Precious time is ticking away/And all that I can do is pray/'Cause this is sink or swim and I am lost at sea/Oh God, rescue me! … Holy Father, make us whole/'Cause You alone can save our souls."
Similarly, "My Freedom" calls on the Lord to set us free from sin and shame, while "In Your Hands" trusts him to carry us through hard times: "Maybe one day this will make sense/But until then I'm trusting You/I'm confused, but You'll come through/You always do … I trust You 'cause it's all in Your hands."
Though some might say that Make Some Noise is typical sounding as far as what's on mainstream radio, it succeeds on the merits of production quality, varied subjects, and forthright expressions of Christian faith. This is an album that sounds terrific and timely rather than dated and derivative, and for that very reason teens will quickly connect with it. As far as artisti development, it shows that Krystal Meyers is coming into her own as the rare Christian artist equally capable of reaching the church and a broader audience without compromising herself spiritually or stylistically. By all indications, this gal is going to be around for a while, and Christian music is better for it.
Copyright © Christian Music Today. Click for reprint information.