Mandisa: True American Beauty
Chad Bonham

CCM Magazine

2007

28 Aug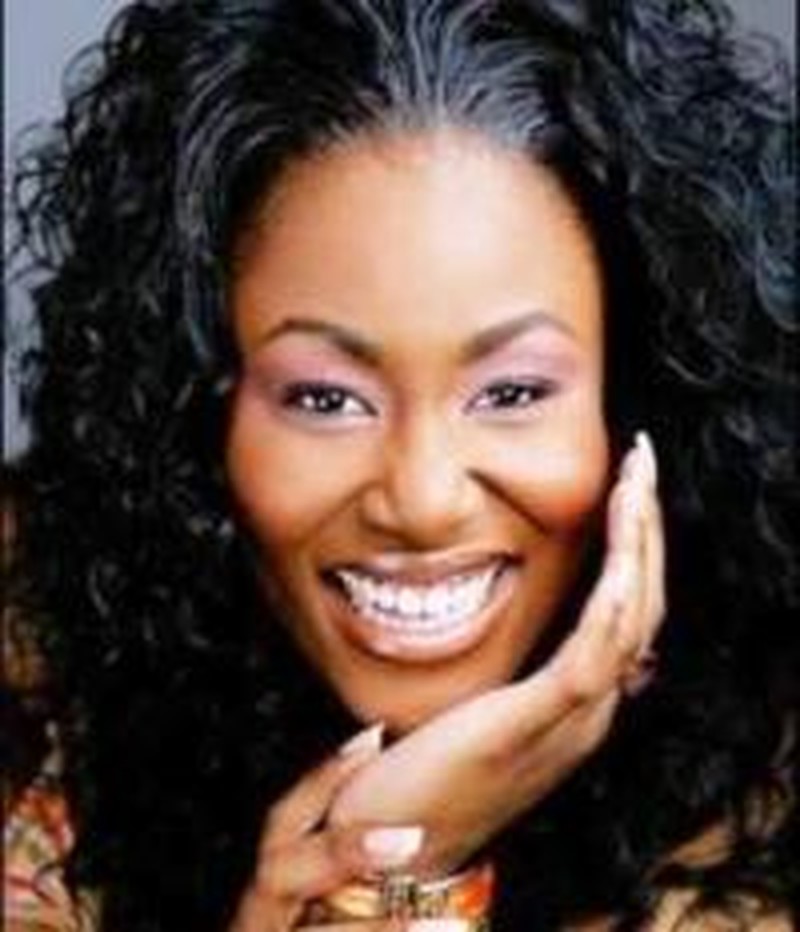 Appearing on one of the decade's hottest TV shows can push even the most stage shy person from anonymity to a surreal level of popularity in a matter of moments.
And that's exactly what happened to the Sacramento, Calif., native and Nashville, Tenn., resident—now simply known as Mandisa—when a stint on the fifth season of American Idol changed her life forever.
"I was so content," she says. "I could have done that for the rest of my life and would have been completely happy with that. But I just felt like the Lord was saying this was the time for me to do this. Now I see why."
Over the past 18 months, Mandisa says she has become increasingly comfortable with the idea of being center stage. That seems to prove true in light of the current media blitz for her autobiography IdolEyes (Tyndale House) which hit stores in May, her debut album True Beauty (Sparrow) which released in July, and a recent a modeling contract.
But while traveling to her American Idol tryout, she simply wanted to leave everything on the table and walk away with no regrets—knowing that she would never have to ask the question, "What if?"
"Honestly, I didn't have very many expectations," Mandisa says. "I never expected to make it as far as I did, and I certainly believe that God had bigger dreams for me than I ever had for myself. . . . I know that the Lord is kind of using me as His mouthpiece because I'm so vocal about Him."
Early on, Mandisa was considered by critics to be one of the strongest vocalists to advance to the final round of 12. But following her performance of Mary Mary's urban gospel hit "Shackles" and some comments that were misconstrued as anti-gay, the diva quality vocalist was ousted as the ninth place finisher.
Even though she admits she had been sheltered before going to Hollywood, Mandisa says she wasn't surprised that her outspoken beliefs caused such an uproar that included protesters and online campaigns.
"My faith is the polar opposite of what the world believes," she says. "But it didn't make it any easier to go through. People yelling and screaming at me for what I believe was not easy, and it's not something I would have chosen for myself. But as a result, I came out purer than when I went in. I feel like I could identify more with the Lord. The Bible talks about sharing in the fellowship of His sufferings, and I tasted a very small bit of that with everything that happened to me. I feel closer to Him, and I feel stronger in my faith because it was tested."
Mandisa weathered the storm and became one of nine finalists to sign record deals.
"I'm someone who loves the Lord, and I love to have a good time," Mandisa says. "I feel like the Lord loves to have a good time, too. So I guess that's what my CD is going to be like."
And Mandisa's tell-all book is just another step in this young woman's journey—an important step in which she hopes to identify with the thousands of people who, like her, have struggled with weight and self-image.
"I felt the Lord was saying I needed to do it for me," Mandisa says. "Like journaling, it's cathartic to start writing things down. You start to see things in yourself, and you start to deal with emotions that you didn't even know you had. And I feel like it can help others, too."
Christian Idols?
The irony isn't lost on Mandisa. But for the outspoken woman of faith, it all made sense once she realized just how powerful the show's reach really was.
"Every time I think about this, I think it's funny—and just like the Lord that I know—that He would actually take a show like American Idol and use it as a platform for Him," Mandisa says. "That's who He is. And so I don't think it's a coincidence. I think He's up to something in our generation."
Considering how many singers launch their careers from church platforms all over the country, maybe it shouldn't be so surprising that musicians with strong faith backgrounds have so prominently infiltrated the ranks of the iconic talent competition. Idol winners Kelly Clarkson, Ruben Studdard, Fantasia Barrino, Carrie Underwood and, most recently, Jordin Sparks are just some of the contestants to find base support in the church.
Other participants such as R.J. Helton, Kimberly Locke, Kellie Pickler and Chris Daughtry have also displayed their beliefs through music and personal commentaries. And the most recent sixth season of American Idol has produced perhaps the largest number of Christians with, in addition to Sparks, standouts such as Melinda Doolittle, Phil Stacey and Chris Sligh.
Sparks has participated in various Christian talent events; Doolittle has sung backup for Martha Munizzi and Anointed; Stacey has led worship at a church in Shawnee, Okla., and Sligh covered songs by dcTalk and Mute Math.
And season six's finale had one last twist of faith when Christian artist Scott Krippayne and his pastor friend Jeff Peabody won the songwriting contest which provided the American Idol finalist with a debut single titled "This Is My Now."
Mandisa says all of these things are just another sign of how God is using the foolish to confound the wise—and hopefully changing lives in the process.
"Our success on [American Idol] isn't just about how we can reach the fans," she says. "This is also about reaching out to the people who are involved with the show. I can't say enough about what I hope the impact is on Paula, Simon and Randy. I think the Lord is using contestants to be His mouthpiece. I just don't think it's a coincidence."

© 2007 CCM Magazine. All rights reserved. Used with permission. Click here to try a free issue.