Mark Schultz: The Storytelling Son
David McCreary

CCM Magazine

2006

28 Dec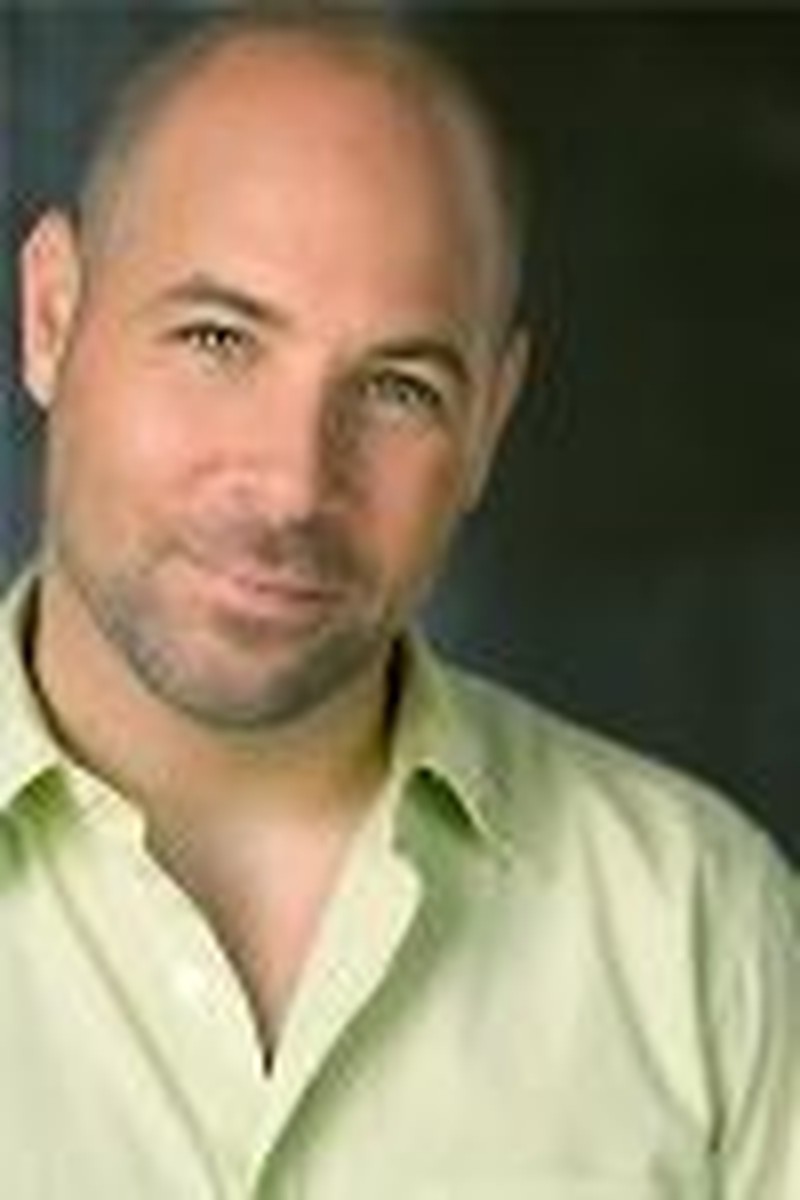 After relocating from Nashville to the Chapel Hill, N.C., area recently, singer/songwriter Mark Schultz thought his new surroundings would provide him virtual anonymity.

Not that he minded being recognized for penning well-known songs such as "Remember Me" or "Back in His Arms Again." He wasn't even bothered when people thanked him countless times for recording tear-inducing hits "He's My Son" and "Letters from War."
But Schultz, newly married and moving to a quaint college town, had every reason to envision a much more private lifestyle than he experienced in Music City.
That's until the cable guy showed up.
Schultz recounts the humorous story during an exclusive interview with CCM:  "Soon after we moved in, we had a guy come in to hook up our cable television, and he said, 'Hey, you look just like that singer who has the same last name as you!'"
Since that encounter, it seems word has spread about Schultz's arrival to Tar Heel country. "We live in a cul-de-sac where there's really no traffic, and you'd have to be lost to find your way back here," he says. "Believe it or not, about six or eight times a day, people come back here, park in front of our house and just stare at it."
So, why the fascination? It's likely due to Schultz's extraordinary success in the Christian pop market, where, in just six years, he's scored seven No. 1 hits. More recently, he earned a top spot on Billboard magazine's "Hot Christian Adult Contemporary Songwriters" list.
Schultz's popularity is fueled by his catalog of enduringly memorable songs and his inimitable storytelling style. Even today, parents of special-needs children consider "He's My Son," released in 2000, a cathartic magnum opus. Armed service members and mothers of soldiers feel "Letters from War" is their personal anthem. And countless high school seniors embrace sentimental ballad "Remember Me" as a graduation hymn.
Now, Schultz unveils a new studio project,  "Broken & Beautiful," that's certain to keep him at the forefront of Christian music for the foreseeable future. The disc released this fall. "I think it's probably my strongest record from top to bottom," says the Kansas-bred tunesmith. "A lot of beautiful songs are born out of the struggles of life, both during ordinary and broken times."
Schultz says the songs on "Broken & Beautiful" are intended to resonate with a strong sense of emotional and spiritual authenticity. Once again, he relies on vivid storytelling to fashion expressive, heart-stirring tracks.
One such song is "Everything to Me," a tune he co-wrote with good friend (and Reunion recording artist) Cindy Morgan. Addressing the subject of adoption, it's one of the most deeply personal tracks Schultz has ever recorded. "I was adopted when I was two weeks old," he reveals. "The truth in that song is that I'm grateful to even be alive because my birth mom cared enough to say, 'I love you, but you're going to have a better life with another family.' To think that I will meet her in heaven one day and tell her 'thank you' will be an awesome experience."
Co-writing the song with Schultz proved to be quite moving for Morgan. "Writing with Mark is such a blast; we laugh so much," she explains. "This song was so emotional and personal, which is very different because we're normally writing really upbeat and fun songs. And Mark is so talented – I truly believe he follows in the footsteps of musicians like Elton John and Billy Joel. He is a tremendous storyteller, and I thought it was wonderful how he was so vulnerable with this song. We wrote it in about three sessions. We worked until we got it right, and, through the process, we had so many tears. It was so special and personal, with him becoming a new husband and me being a parent myself."
Already, Schultz has evidenced the life-changing power of "Everything to Me." After performing the song at a fundraiser for Bethany Christian Services (an adoption and family services agency), someone approached him and said a young woman who attended the event was pregnant and had considered having an abortion. Once she heard the song's moving message, however, she decided to give her baby up for adoption.
Another poignant song is "She Was Watching," a ballad about a young girl who watches her parents live out their Christian faith and desires to be just like them. Schultz drew inspiration from a sermon titled "Faith Isn't Caught, It's Taught." "Kids will often listen to what you say, but, more often, they emulate what you do," he says.
To help him with the creative process, Schultz tapped A-list producer Mark Bright, known for his collaborations with Carrie Underwood, Rascal Flatts and other top country artists. He also brought in a co-producer, friend and former neighbor Shaun Shankel (Natalie Grant, Destiny's Child, Hilary Duff). "Mark does great story songs, and Shaun produces awesome praise & worship music. So it was a great marriage of the two," Schultz explains.
Schultz is quick to point out that "Broken & Beautiful" represents "more of a praise & worship vibe than anything I've done before." Indeed, upbeat tracks such as "40 Days" and "God of Life"  are catchy, vertically-focused numbers that will likely emerge on radio.
In the end, though, the songs with moving storylines make Schultz shine brightest. "I've loved stories since I was little, and the thing that I love about telling them is letting people in on each story bit by bit," he says. "It's a way for people not to just listen to a song but to be a part of the overall experience. Ultimately, it's about making a connection and pointing people toward heaven."

      


© 2006 CCM Magazine.  All rights reserved.  Used with permission.   Click here to subscribe.