Mary Mary Talks About Success, Ministry and Racism on Radio.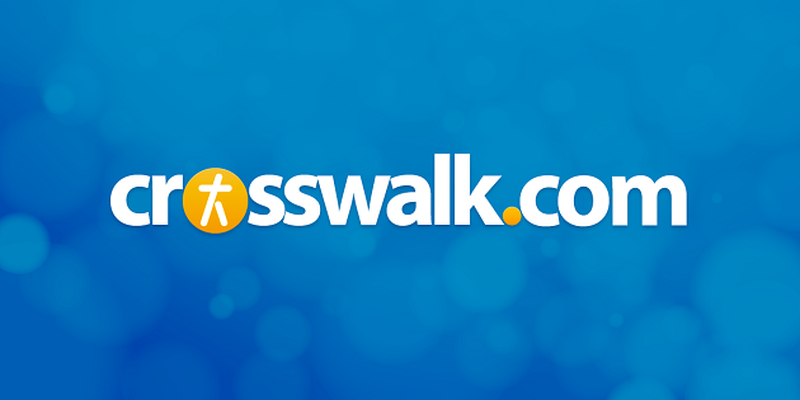 INTERVIEW WITH ERICA AND TINA ATKINS OF MARY MARY
Crosswalk.com Music Channel Editor Matt Turner recently talked with Erica and Tina of Mary Mary.
Matt: Everyone from missionaries in anti-Christian areas to people who were struggling in their walk have written to me about hearing Shackels on mainstream radio and being encouraged. When you were in the studio, did you know there was an anointing on this song?
Tina:
Well, I knew there was an anointing on each song, because the songs that we made - they actually helped me. They were songs that came from a situation that we went through. The songs were like our testimonies so I knew it wasn't just "let me come up with something that is gonna sound good and is catchy;" it was songs that were helping us, either uplifting or encouraging us or just motivating us to go hold on and to know that God won't leave us alone. So I knew that there was an anointing on all of the songs.
Matt: Even before the album, you guys had had the privilege of hanging with some very cool people and working with talented people. What did you learn from these people in regards to your music career?
Erica:
We learned how to handle business. We were singing background for different artists, and we learned that there is so much more than just singing that goes into a performance. We learned that the whole group makes up a good performance. Your band, your background singers, your management, everything is really important. Sound, lighting, all of it is important. Now in church, you learn all about ministry and how to effectively let people know who and what God is and how to worship. We were singing for the other artists and learned that side of the business, and I think it was very instrumental in our careers right now today.
Matt: How long have you been singing?
Erica:
We've been singing all of our lives, but professionally about six years now.
Matt: Were your mom and dad musicians?
Tina:
My mom played the piano. My dad was a singer/choir director.
Erica:
Mom was the choir director.
Matt: When did the music bug just bite you, I mean, when did you say I want to do this for a living?
Erica:
I was a little kid. I was 5 when I did my first solo, and I just loved to sing. I was scared, but when I decided to do it professionally I think I was about 17. I didn't know how, but I knew that was what I wanted to do.
Matt: Where were you when you first heard "Shackles" for the first time on main stream radio?
Erica:
Out here in California.
Matt: Did you just come out of your skin?
Erica:
Yes. Oh my gosh - that's us. It still happens sometimes. If I'm driving down the street and it comes on I just get really tickled.
Tina:
When we're on TV too, because for a long length of time we were never able to see any of our performances because we were so busy, always on the go. We were always coming to town when something was coming on or getting to when they were showing us last night, so we just recently were able to see ourselves live as opposed to on a recording or some videotape that someone recorded. It's kind of exciting to turn the TV on and you're on there.
Erica:
Actually, BET is having a celebration of Gospel Day. We didn't know they were gonna use
Shackles
for the advertisement, and I was in my room and I was like, "Hey, that's me!" So every time I hear it I run into the living room, I look on the screen, and even though it's not the video. It's just up on the screen thing in celebration of gospel, and I just still get excited.
Matt: Ladies, why do you think mainstream radio played this song, because there is no question about the message and where it is coming from?
Tina:
You know what, I think they play that song because that song uplifts. Even if people are unsure that the motivating factor in that song is coming from God, everyone that I've talked to says they get motivated by that song. I've heard tons of people say, "I play that song when I get in my car to give me a boost for my day." I think that everyone wants to get uplifted, everyone wants to feel like "I got a reason to keep pushing or to make it through whatever I may encounter throughout the day." Christian or non-Christian. I think that's why that song has mass appeal.
Matt: Seeing you guys at the American Music Awards was awesome. The pink hair is very cool.
Tina:
It looks pink?
Matt: It did from TV.
Tina:
It's actually like a deep, deep red.
Matt: Is it difficult keeping your mind and spirit on the honest and pure stuff when so much that is going on around you is concentrating on sex, money and selfish things?
Tina:
Can I just say that for the most part, I love God with my whole heart and my whole aim is to please Him and to put Him first, and I know that I would be nothing or nowhere without him. So when I see these superficial things, I know they only last a little while, and sometimes you do get tempted and want to lean in that direction. You want to believe it when everybody is telling you how wonderful you are, but I just say it's all God and He gets all the glory. I could never go into a room with people saying all this stuff, let it go to my head and I'm like, "Wow. I really am great." No way. It's about God, it's about his message and that's who they believe is great. I'm blessed that He gave me the talent and the gift, so it's because of Him, so I'll never take any credit. As long as He is on my side, I'll never leave Him. There is nobody like God.
Erica:
You know what, I'm too scared to. Honestly, I just think that if I go out there and try to get all glorified in myself, God will take my voice away or all the anointing that He might have given me, it'll leave and then I'm just out there and nobody will get anything that I'm saying. I'm just out there moving my mouth and sounding good, but it's not affecting anybody. I would hate for that to happen. I can't get caught up into me, because without the anointing, we can't affect people's lives at all. Not at all.
Matt: Who did you grow up listening to?
Both:
Mission, The Winans, The Clark Sisters, Hawkins, Andre Crouch, Vanessa Bell-Armstrong, Mighty Clouds of Joy.