Mary Mary's 12-Step Program to Success
Anthony Barr-Jeffrey

CCM Magazine

2005

12 Sep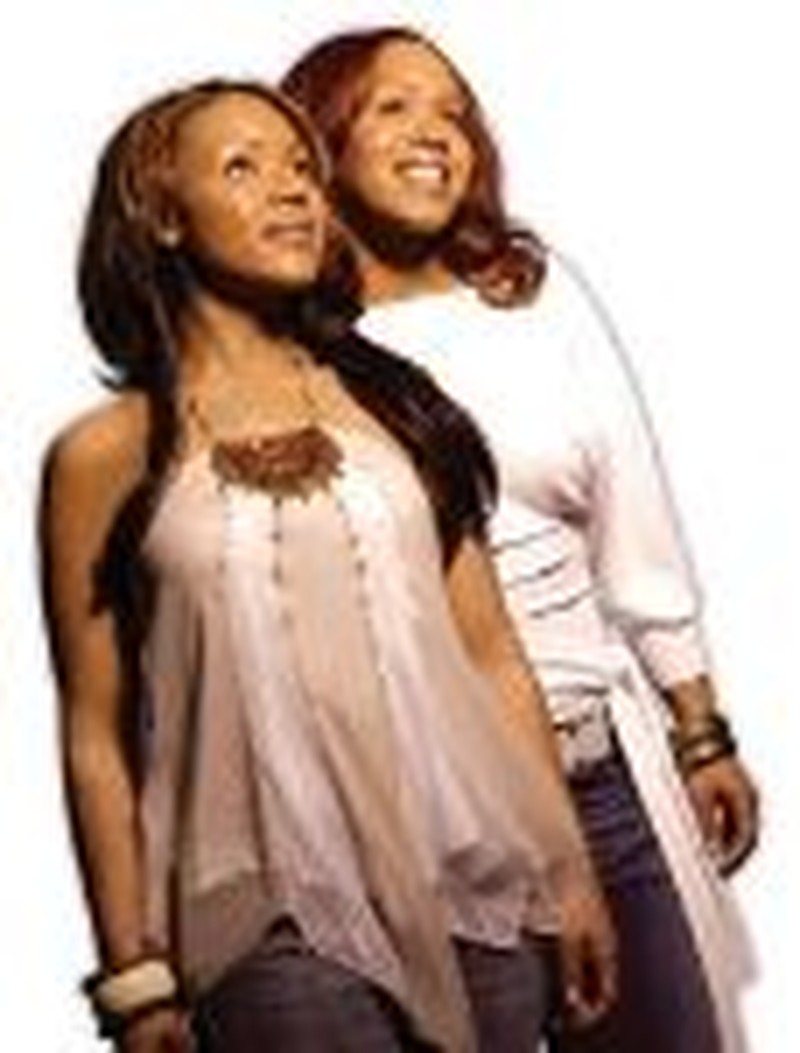 1) Start career with famous touring gospel musical and singing backup for big time R&B acts. Check.
2) Write songs used on the soundtracks for "Dr. Dolittle" and "The Prince of Egypt." Check.
3) Sign to a major label and release debut album. Watch "Shackles" become a global Top 40 smash hit. Check.
4) Win some Dove Awards, some Stellar Awards, a Soul Train Award and a GRAMMY for good measure. Check.
5) Release great second album, "Incredible," and avoid the vaunted sophomore slump. Check.
6) Go on hiatus. Check.
At this point, some artists might decide they've seen the mountaintop, move to the Bahamas and call it a successful career; but apparently Mary Mary isn't that type of artist. With that said, the Campbell sisters decided that, instead of starting their own clothing lines or running their own record label like so many successful artists, they would do something truly daunting:  Start families. Erica puts it into perspective, "We're still at the beginning of our careers, and we didn't want to wait until we did a million albums before we started having kids – you gotta take time for family."
And while they admit to being a bit more tired, Tina, a country music lover, notes that other successful female artists such as the Dixie Chicks have already paved the way for working artists and mothers. The country divas may represent a surprising source of encouragement, but Tina and Erica ultimately look to their mother, who juggled nine kids and a position as choir director, as inspiration for making family work. "Both of us have asked my mom several times, 'How did you do it?' and I am completely convinced that God don't make them like he used to," Tina says in absolute awe. "I mean, maybe He does, but I guess I'm not one of the ones."
7) Remember all God has done in order to keep perspective on career and life. Check.
Maternal humility aside, it is clear to anyone paying attention that Erica and Tina were blessed with their mother's strength, work ethic and ability to stay the course through thick and thin. Tina notes, "Coming into this [recording career], we didn't fully understand the magnitude of the platform we'd been given to bring music … to be ambassadors for Christ to the world." She continues, "Now that we understand the responsibility of the ministry, the responsibility to bring great music to the world that will draw people closer to Christ, we don't want to let things affect the process of our writing."
And although they are focused on their part of the process, these hard-working women point to God as the One who set their course and kept them safe on their journey. Long before they ever saw an accolade or award, the Campbell sisters experienced their share of incredibly humbling events that continue to give them perspective and fodder for their music. On their new self-titled release, "Mary Mary," the ladies open with the thunderously funky "Believer," a song of gratitude that recalls remarkable personal stories of survival. Erica recalls the life-altering family experience that helped to define their teen years. "We had a fireplace, and we always wanted to turn on the fireplace, but we didn't know what we were doing. We would turn it on, and it would smoke, and we'd turn it off and leave. This time my mother had a sense that something wasn't right."
At their mother's urging, the seven girls went to sleep at their aunt's house that night, only to be phoned by the police to inform them of a terrible house fire. Erica adds, "I now know that it was the Holy Spirit leading her to have us stay somewhere else for the night." In addition to surviving that fire, Tina also has a lot to sing about, having walked away from a car accident that flipped her car over. She now jokes, "That was my own little personal experience; God wanted to show me that he could save my life even if my mother and my sisters weren't around."
8) Try something unexpectedly new and wonderful for new record. Check.
Although some songs on their latest release are textbook "Mary Mary" tracks, complete with ultra-polished urban radio beats and gospel-laced harmonies, they also prove that motherhood can mean new energy for new things. Tina is quick to respond to the idea that having a family means losing your creative spark. "I think the consensus is that you are supposed to become a lot more conservative, a lot more boring overall when you have children. A lot of your time is consumed with children, but for the most part, it seems to me that you are the same person. Maybe your personality even deepens."
Tina may have become even more detailed-oriented than before and Erica more free spirited, but these two still balance and complement each other creatively. Ultimately, the tiebreaker may have been their long-time collaborator, super producer and Erica's husband, Warryn Campbell (Brandy, Luther Vandross, Sisqo). Suddenly, the ladies' smooth sound is injected with touches of '60s soul, 1930s' big band swing, Andrew Sisters-esque harmonies and even gritty blues gospel. Although these turns were admittedly a stretch, Erica's excitement about their musical growth is obvious. "When we first started writing, it was very important for us to not write what had been written in the same way that it had been written before. Being unique, original and not predictable is important to who we are."
9) Make sure trite lyrics don't stymie good music. Check.
Regarding their growth as lyricists, Tina explains how they avoided stagnation and kept their eyes on reaching those unfamiliar with churchy language. "We had teams of people not necessarily from the Christian world, and they would push us … they would question some of the things we would put into the songs that we initially wrote. They would say, 'I don't really understand what you are talking about, but I guess it sounds good; I don't really get it but I like it.'" She continues, "You want people to understand what you are talking about; you want to push people to think and to paint a picture, not just to make something that sounds good." And lest anyone get the idea that the sisters sit around tweaking their lyrics to be interesting and clever, Erica is quick to note that sometimes she was struck with a song while heating a bottle of milk. She says plainly, "It's not always such a deep process, but if it's already been said, it's like 'Nope, no clichés, sorry, good-bye.'"
10) Prayerfully seek God's will for new album and upcoming tour. Check.
Ultimately neither public nor family expectation set the bar for their new release. For Tina and Erica, their existence as Mary Mary seems boiled down to a mantra-like prayer they recalled throughout this new project: "God, if you're not speaking, we don't want to pick up the pen and write. If you're not a part of this creativity, because we're just trying to get the job done or meet the standards of the record company or whoever, would you please make us aware of that so we can put the pencil down and go home? What we want to do is your will, and what we want to say is what you would have us say."
11) Dress and feed, dance and sing with the babies. Check.
12) Continue great musical career. Check.

© 2005 CCM Magazine.  All rights reserved.  Used with permission.  Click here to subscribe.