Matt Redman: The Beautiful News About Worship
Brian Quincy Newcomb

CCM Magazine

2007

12 Jun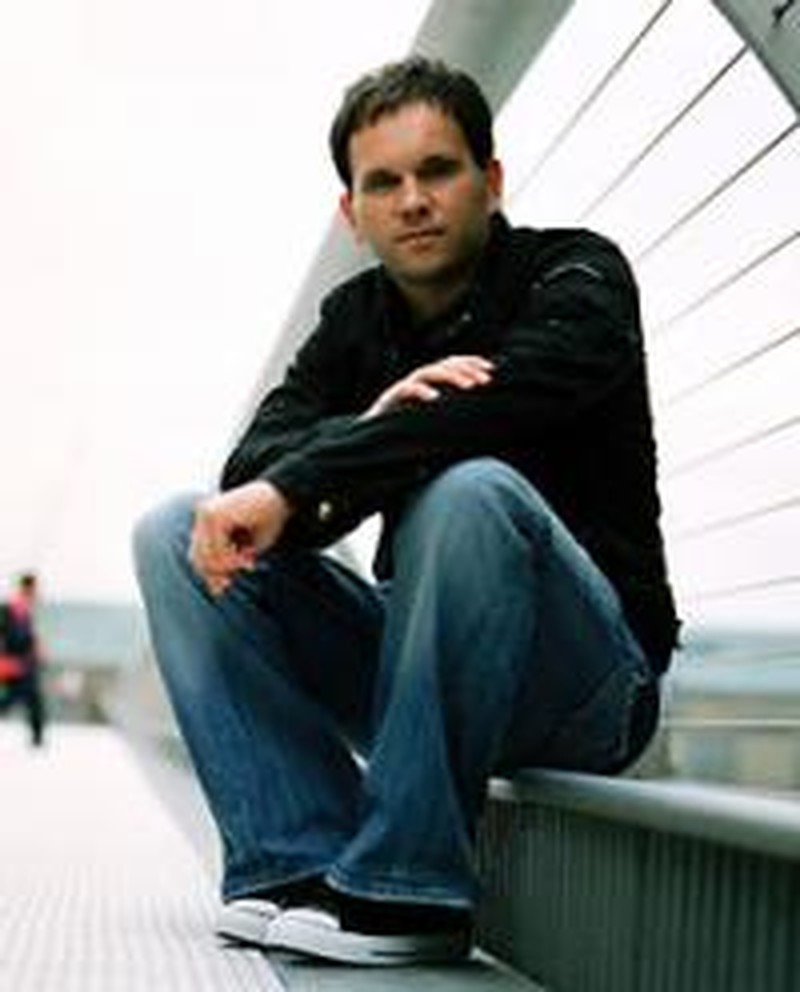 "Someone once said, 'Songs of devotion spring from a life of devotion.' This couldn't be more true than for Matt Redman," fellow worship artist Tim Hughes tells CCM. "The depth and impact of his many songs flow from a life lived centered around Christ. Matt is a passionate worshipper whose poetic lyrics, prophetic insights and Bible-based songs have encouraged and inspired the church over the years."
Indeed, Matt Redman's music is the stuff of modern worship. Literally. With people walking out of churches singing "Blessed Be Your Name," "The Heart of Worship" and "Better Is One Day," Matt is one of the most influential voices in modern Christendom. Yet, for all the positivity and uplift in his repertoire, the Englishman understands that not everyone enters a spiritual setting ready for praise songs.
"There's that Psalm that says 'rejoicing comes in the morning,'" Matt says, "and for some people, it's not morning yet.
"I think Eugene Peterson (who penned The Message) says that if you look at the Psalms, 70 percent are laments, written from that dark place, crying out to God, asking, 'What are You going to do about this situation?' I want to honor that; I don't want worship that's escapist. I don't want to write songs or lead worship that's quick to gloss over people's hurt, with some 'you know, we've covered that bit, now let's move on. Cheer up; everything's going to be OK.' That's not the experience of many people's lives."
And, Matt admits, that's not always been the experience of his life. He was born in Watford, near London, a town—he suggests—best known for giving the world Elton John, George Michael and Ginger Spice.
At the age of 7, Matt's father committed suicide, although Matt didn't discover the cause of death until he was about 10. "It's interesting," he says, philosophically, "seasons like that either propel you toward God or away from Him. I think when times like that come in your life, you either go down the path of bitterness and complaint, or you choose to trust God. Even at that age, I knew enough about God to know that—well I don't understand this, but God is good, and God is real. So I actually chose to get more plugged into Him at that young age of 10, after hearing Luis Palau speak at a large rally in a football [soccer] stadium."
When Matt's mother married again, he says his step-father "turned out to be quite an abusive guy. I've thought a lot about that Psalm that says, 'God's a father to the fatherless' (Psalm 68:5). I would lean on that a lot, when I was 13, 14, 15, and there was a lot of terrible stuff going on at home. It made me lean on some of those things that I knew to be true about God. It's a funny thing, because you never want those things to happen. No one asks for a painful time, but looking back, you can see how God made me to be fruitful in the land of my suffering. Being a worship leader now—writing songs—I look back, and I can see that that solidified my walk with Christ, that time."
Given the problems at home, Matt found support and encouragement as part of an Anglican Church where the youth leader was Mike Pilavachi, who went on to lead Soul Survivor, a spiritual youth movement. Matt remembers, "It was a great church because it had a strong emphasis on encouraging young people to run with stuff. I got into leading worship early, at the age of 15, and then in youth groups. And by the age of 16, I was traveling around on teams from the church. So it was a fantastic environment to grow up in.

"I was happy to be in the Church of England, because the whole liturgical aspect of things showed me that there are certain truths that we need to be visiting regularly in our worship. It gave me a real foundation, and it gave me a passion for the historical expressions of worship, like hymns."
Matt credits not only his early discipleship for the depth and meaning in his songs, but acknowledges that the hard times he's experienced have played a role. "I get a lot of e-mail—I get more encouragement than anyone would ever need—and people are really kind, especially about 'Blessed Be Your Name,' and 'You Never Let Go' which share some real hard, life things. I could never have written those songs if I hadn't gone through some of this stuff.
"I'm not trying to say that every cloud has a silver lining; some things happen—we've had some miscarriages, and I'll never understand that till the day I die. I'm not going to understand some things, but God's holding all things together; He's making some great plans. So, I'm saying that time after time, I've seen God work good things out of terrible situations in life.
"In Psalm 13, there are six or seven questions in a row, 'How long, O Lord? Will you forget me forever?' It's question after question after question, but then you get to the end, and he says, 'But I trust in your unfailing love.' He's not saying that everything's cool now, but he's saying it's a matter of trust. I don't get this. I long to be free from this suffering, but at the end of the day I trust You.
"So, I don't want to smooth it all over, but I would love to give people an eternal perspective, and say, as the Bible says, that however terrible and deep and harsh and weighty their suffering seems right now, it is going to be outweighed. There's a great line in that old hymn, 'On Christ the Solid Rock I Stand': 'When darkness seems to hide His face/I rest on His unchanging grace.' You perhaps can't see it right now, but God is holding you still. I hope that people can walk out saying, 'Even though my circumstance hasn't changed, I know that God is holding me, and I will hold on until the storm passes.'"
Matt Redman's latest album is Beautiful News (sixsteps), which features the hit songs "Shine" and "You Never Let Go." Visit mattredman.com for more info.


© 2007 CCM Magazine. All rights reserved. Used with permission. Click here to try a free issue.