Matt Redman's "Beautiful News" a Solid Effort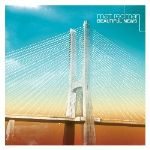 Artist:  Matt Redman
Title:  "Beautiful News"
Label:  Sixsteps Records
It seems as if we as a society have taken "The Information Age" to new extremes. While news used to be something that we sought out, it seems as though the tables have turned and we're so inundated with information that we couldn't avoid the headlines and conjecture even if we wanted to.
And since the majority of this news these days is filled with war, scandal and other negative stories, this overexposure can certainly slant our outlook on life. However, it's comforting to know and be able to focus on the most beautiful news of all time, the Gospel message.
Evidence of God, His love and our redemption is all around us and for Matt Redman that translates into  "Beautiful News," which happens to be the title of his latest album, his first new project in two years. "All Over the World," quickly jumps out at the listener as a cry for recognizing the glory of God that surrounds us with lyrics that remind us of how all of creation will cry out and give praise and glory to God. "Beautiful News" offers a call to Christians to share the Gospel with everyone that they come into contact with and "Take It to the Streets" echoes that sentiment with a slightly more personal approach, lyrically. The rest of the album presents praise (obviously) and comfort for those struggling to find the strength to praise God amidst the trials of life.
While it's still rather taboo to speak poorly of modern worship music, there's no denying that Matt Redman has been in something of a slump the past few years, failing to recreate the chemistry that first launched him and his worship songs to the forefront of the Christian music scene. However, "Beautiful News" displays once again Redman's penchant for catchy hooks and songs for collective praise and may in fact be his best release to date. Embracing the modern rock sound akin to that of delirious?, Redman comes into his own with worship anthems such as "Never Let Go" and "Shine," while connecting personally on ballads such as "Yes and Amen" and "Fearfully and Wonderfully Made."
For those keeping score, Matt Redman is back with a solid effort that certainly remind listeners and fans of the fine craftsmanship of which he's capable. The songs from "Beautiful News" will also find their way into worship services around the world as Redman expresses his talent for writing with corporate worship in mind.
"Beautiful News" isn't necessarily the most original or creative worship album on the shelves, but certainly plays to the strengths of Matt Redman as a songwriter and worship leader, making it a worthwhile addition to your collection.
© 2006 CMCentral.com.  All rights reserved.  Used with permission. 



Visit  CMCentral.com now and join the single largest online community of Christian music fans on the internet.  CMCentral features  daily music news, exclusive interviews, album reviews, weekly devotions and feature articles written by some of your favorite Christian artists, and much more.  CMCentral is also the home of the most popular Forum for Christian music fans that you'll find anywhere on the Internet.  Come see what all the buzz is about!