McCoy Has Talent to Spare on Self-Titled Debut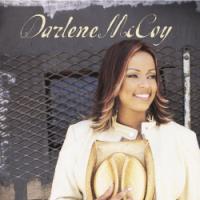 Artist: Darlene McCoy
Title: Darlene McCoy
Label: EMI Gospel
Darlene McCoy was hosting a Sunday morning worship show, The Spirit of Hip Hop, when she first came to the attention of EMI Gospel president Ken Pennell, who signed her immediately and placed her on several prominent projects—most notably the gold-certified WOW Gospel 2006 and her hit from the soundtrack of Tyler Perry's Diary of a Mad Black Woman. Thus the buzz around her self-titled debut.
She has collaborated with some of the industry's heavyweight producers here, including Fred Jerkins, Tommy Sims, PAJAM, and newcomer Antonio Neal, yet their combined efforts fit together seamlessly in the album's dozen diverse tracks. Which is not to say you won't recognize some of these signature styles immediately. From the first pumping measures of thick Fender Rhodes on opener "I Believe," the magic touch of "Uncle Freddie" Jerkins is apparent. McCoy exuberantly recounts the scriptural promises of blessing, protection, triumph and presence over the standard Jerkins tight R&B groove. Next up is McCoy's first single, the radio-friendly "If There Were No You," testifying to her willingness to come back from any loss but the loss of her God. Though the lyrics are bright, I found the PAJAM-produced track to be formulaic. A few songs fall into this trap, seeming almost interchangeable with any Beyonce tune on the air now, including "Be with You" and "Amazing."
Other tracks succeed precisely for their nuanced interpretations. The Movement-produced standout "Good to Me" comes across as focused in the extreme, with its innovative rhythms, thick percussion, and electric sizzle. McCoy bears down with an impressive vocal strength, covering every measure with a thoroughness that misses nothing. When given the chance to get in front of the occasionally heavy-handed orchestration, she shows her vocal power with no hesitation. The other straightforward standout, "Simply Because," gives her the same opportunity and she runs with it. McCoy's soulful vocals bounce nicely over the acoustic guitar noodling and gently, blending beautifully with the warm horns entering mid-track. The Spanish guitars and sweet bass of the Latin-flaired "Fallen in Love" are not at all unpleasant, although I just enjoy her most with a "less is more" approach.
"For the Sisters" is a thoughtful and brief interlude of encouragement, reminding us of the source of real beauty. I must mention the quietly worshipful "I Adore You," stripped down to the pleasant intimacy of McCoy's soft vocals and some gentle piano. Again, she does best when everyone simply gets out of her way, but producer Antonio Neal couldn't resist adding in strings on this peaceful track. She gets a chance to stretch out vocally on the upbeat pop tracks, "I Wanna Thank You" and closer "U.N.I.T.Y."
Darlene McCoy has vocal talent and passion to spare; it will be interesting to hear her when she has pared down her focus a bit, nailed down her unique style and been turned lose to explore it unhindered.



© 2007 CMCentral.com. All rights reserved. Used with permission.



Visit CMCentral.com now and join the single largest online community of Christian music fans on the internet. CMCentral features daily music news, exclusive interviews, album reviews, weekly devotions and feature articles written by some of your favorite Christian artists, and much more. CMCentral is also the home of the most popular Forum for Christian music fans that you'll find anywhere on the Internet. Come see what all the buzz is about!