Meet & Greet: Darlene Zschech
Wendy Lee Nentwig

Contributing Writer

2002

5 Nov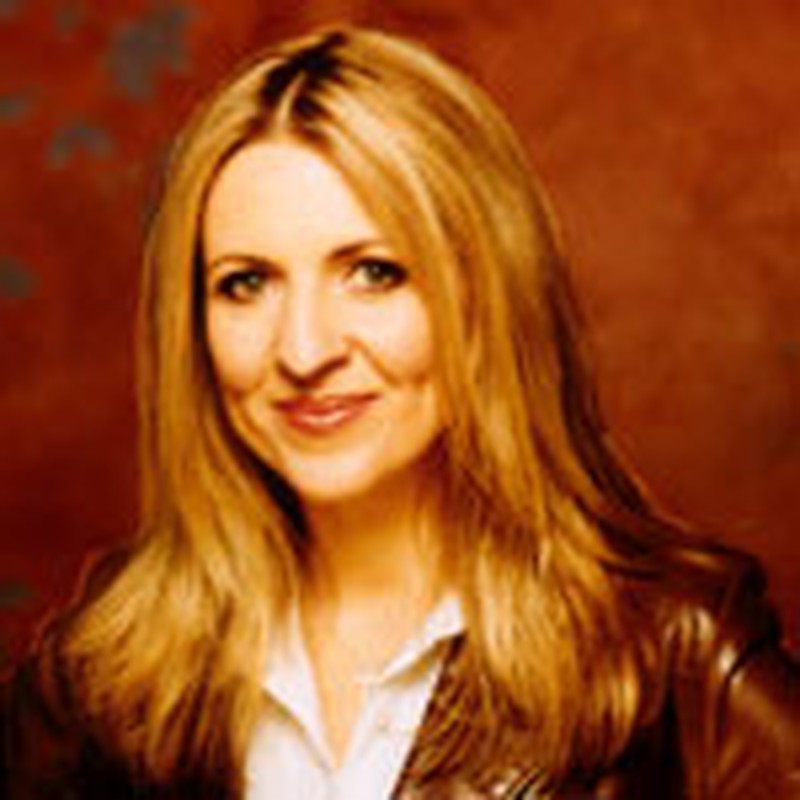 A woman after God's heart is rarely a woman who stands still. Just ask Darlene Zschech. The hugely popular worship leader with several Dove Award nominations to her credit and the woman behind classic songs like "Shout to the Lord" is busier than ever.
Darlene and her husband, Mark, have been a vital part of the leadership team at Hillsong Church in Sydney, Australia, for more than a decade, placing a priority on contemporary praise & worship music and building a reputation for excellence that is known around the globe. In addition to her role as Worship Pastor for the church (one of the largest in Australia with a congregation of more than 12,000), Zschech is also responsible for vocals on all church projects, released through their music ministry outreach, Hillsong Music Australia.
And while albums featuring Darlene have sold more than 2.5 million copies in the U.S. alone, and even as Hillsong's newest U.S. release, Blessed, bowed Sept. 17, immediately followed by a 15-city U.S. tour featuring Zschech, Morgan and Sampson, she knows it isn't all about the music.
"Worship is more than singing beautiful songs in church on a Sunday," Zschech is quick to remind. "It is more than instruments and music. As a true worshipper, your heart will long to worship Him at all times, in all ways and with all of your life."
It's a message that's sure to be a relief to those who have a heart-but not a voice-for worship.
"You don't have to be the greatest singer or musician to be a great worshipper," Zschech continues. "Whether you are in the body, or as an individual, open your heart and adore the Lord from the very core of your being. That's all He's asking."
Maybe that's why the woman who is likely the most recognized female worship leader in the world has also taken on some new, less musical roles. She's a new mother and has taken a post as Executive Director of Mercy Ministries Australia, a Christ-centered residential program for girls and women who suffer from eating disorders, drug addiction and emotional or physical abuse. She's also putting even more of a priority of passing on what she's learned, mentoring Marty Sampson, Reuben Morgan and other young worship leaders at Hillsong, nudging them to the fore.
Looking at Darlene's early life, it would have been hard to imagine she'd end up here. She first stepped on stage as a young child, performing in a weekly children's television show when she was only 10. There she honed her talents by singing, dancing and hosting segments. Throughout her teen years, she fronted various local bands in the Brisbane area of her native Australia. With eight years of vocal training and nine years of dance training, not to mention her enormous talent, Darlene was certainly poised to make her mark. And she began to do just that, scoring jobs in commercials for high-profile clients like McDonald's, Special K, KFC and Diet Coke. She also spent time in the early 90s working with pop talents Michael Bolton and Barry Manilow, assembling choirs for their Australian tours.
From there she began doing background work on a bevy of successful Christian music albums. She also released two solo albums with sales success in Japan, Spain and German, and she has performed at major music festivals throughout Australia, Great Britain and Europe and remains in demand as a worship leader and songwriter.
But Darlene's heart remains tied to her home church. Her contribution to its annual Hillsong Conference for worship/ministry workers is substantial, with her passing on what she's learned through years of ministry to others, equipping attendees to be more effectively serve their local churches in their own little corner of the world. She also continues to preside over and sing on Hillsong Music releases, which have included Extravagant Worship - The Songs of Darlene Zschech, For This Cause, Hills Praise and Shout to the Lord, which was certified gold.
But she knows to make a true and lasting impact she has to go beyond making music and remain focused on the reason behind the songs.
"True worship is not about the songs, the vocals, the band or the choir," Darlene insists. "All of those things contribute towards a great expression of worship, but the essence of worship is when your heart and soul, the core of your being, connects with and adores the Spirit of God."
It's a message she remains passionate about getting out to others. Whether through her songs, her service in organizations like Mercy Ministries, or the investment she makes in other promising worship leaders at Hillsong and around the world, she's sure to continue to make her voice-and His message-heard.
Find out more about Blessed, the latest album from Darlene and Hillsong, here @ Songs4Worship.com!