Meet Francesca Battistelli
Andy Argyrakis

CMCentral.com

2008

26 Aug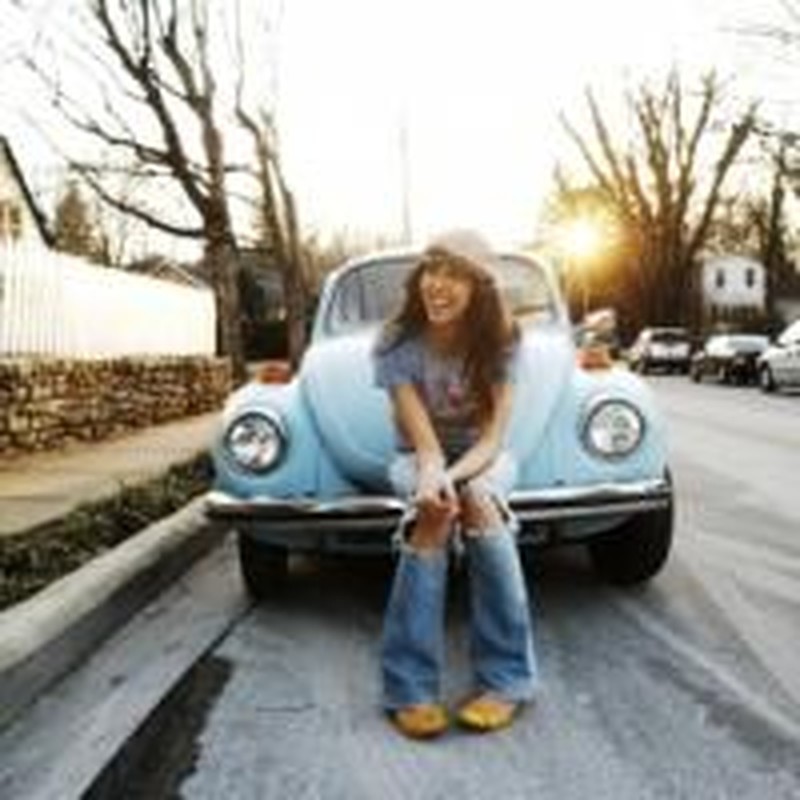 Though the name Francesca Battistelli might not have reached household familiarity just yet, the singer/songwriter is off to an impressive start with her Fervent Records debut, My Paper Heart.
Not only does the project instantly engage the ears with a piano pop/jazzy acoustic centering a la Sara Bareilles, Nichole Nordeman and even John Mayer, but instantly introduces listeners to her vulnerable thoughts, mixed with hopeful reflections from a firm spiritual foundation.
Despite this being her national debut, the tunesmith is no stranger to the spotlight, already dropping an indie solo disc and previously participating in everything from musical theater to the mainstream girl group Bella. In a recent conversation with CMCentral, Battistelli talks about her varied background and making a current splash with this infectious musical blend and even more moving message.
CMCentral: What was it like transitioning from the indie world to major label life?
Francesca Battistelli: The independent route is awesome, and I'm so glad we're in an age where it's easier to do it yourself. I definitely learned a lot and paid some dues through college, but the label has been so helpful, and it's like I've got a whole cheerleading team with me every step of the way. Here at Fervent, it's like a family environment where I'm blessed to have a lot of creative freedom.
CMCentral: What were your initial goals going into the studio to record My Paper Heart?
Battistelli: It never turns out the way you originally thought it would, and this recording experience so exceeded my expectations. [Producer] Ian Eskelin has incredible insight and vision. We wanted to make sure everything would still sound good live without sounding too programmed, and it comes across very organic. The other thing is I don't primarily play piano at a show—usually the acoustic guitar—and we kind of figured it would be more acoustic driven, but the songs wound up still lending themselves to piano.
CMCentral: Who are your most immediate musical influences?
Battistelli: I love Nichole Nordeman, and she's been a huge influence. I've only known about Sara Bareilles for a year, but I love her record and those are two great comparisons [of my sound]. I listened to a lot of jazz, R&B and old soul growing up—like Stevie Wonder. John Mayer is also another musical influence. But I wanted to make a record where it doesn't just sound like someone else and only use them as points of comparison.
CMCentral: What's the meaning behind the album's title?
Battistelli: It came from the song of the same name, which I wrote with Ian and Tony Wood. It's a metaphor for the human heart and the fact that it's very fragile and can be stepped on or torn apart. God is the only one who can fully redeem us, and He washes us white as snow again from everything that's gone wrong or the hurt we may feel. … The title of the album is also meant to say, "This is my heart and it's paper; it's not made out of steel." It's my life story, and it's vulnerable because that's a risky thing for the world to see.
CMCentral: Part of your story deals with spending an extensive time in musical theater. What was your initial exposure to the arts?
Battistelli: I saw my first show at age 6 on Broadway, which was The Secret Garden, and it inspired me to audition for a community theater production of The Sound of Music. My parents have a long history with professional theater, but my mom hadn't [tried out] in years and wound up coming with me to the audition. We both ended up being cast in the dinner theater show, and I was involved in several things like that. I was homeschooled a lot of the time, but it wasn't like I was just sitting at home—I was earning life experiences. It was so cool because my parents never pushed anything on me, and if anything, they were like, "Are you sure?" But it's a dark world, and they always encouraged me to be salt and light in it.
CMCentral: How do you hope your music will minister to the church and beyond?
Battistelli: This record already caught some pretty cool attention in the mainstream world. Not all the songs overtly say "God" in them, which some people may be critical of, but to me, worship is whatever you do to glorify the Lord and the gifts He's given [you]. … If someone buys the whole album, they'll get to hear the last song "Time in Between," which has the most obvious message of the gospel, allowing me to be evangelistic as well as blessing the church.

For more information, please visit to francescamusic.com.

© 2008 CMCentral.com. All rights reserved. Used with permission.




Visit CMCentral.com now and join the single largest online community of Christian music fans on the internet. CMCentral features daily music news, exclusive interviews, album reviews, weekly devotions and feature articles written by some of your favorite Christian artists, and much more. CMCentral is also the home of the most popular Forum for Christian music fans that you'll find anywhere on the Internet. Come see what all the buzz is about!

**This interview first published on August 26, 2008