Meet Singer-Songwriter Josh Wilson
Matt Conner

CMCentral.com

Updated

Jun 09, 2008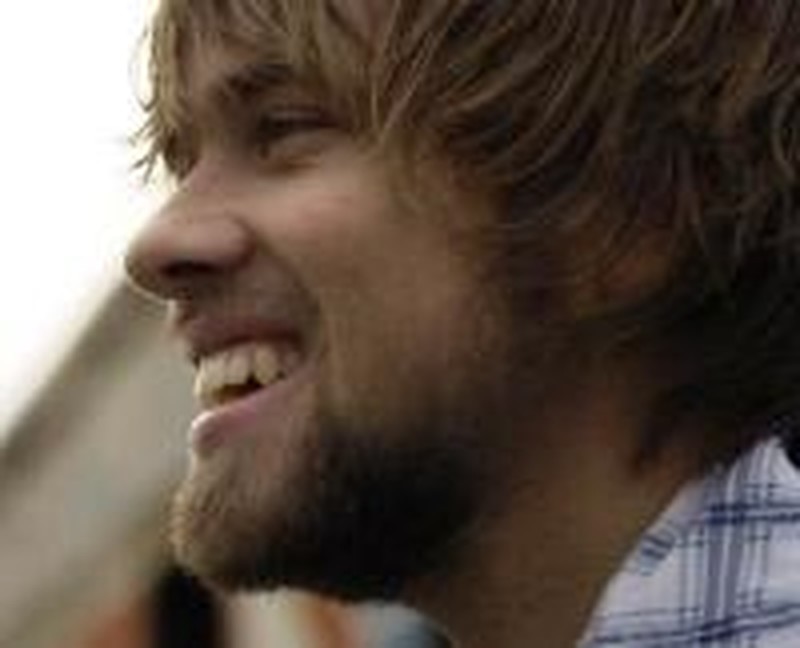 Singer-songwriter Josh Wilson embodies a sense of refreshment in the genre—plenty of fun with enough thoughtfulness and sincerity to carry him through multiple formats. His latest, Trying to Fit the Ocean in a Cup (Sparrow), is a fine debut effort, and we felt it necessary to introduce him to you further. You'll thank us later.

CMCentral: Trying to describe a new singer-songwriter is hard given the overcrowding of the genre. So how do you describe your own place in that music scene?

Josh Wilson: I know there are plenty of singer/songwriters out there, and there are definitely no new ideas, but there are new ways to approach age-old truths. My aim in songwriting is to find a new way to say something so that listeners can find a fresh perspective on something they've probably heard their whole lives.
I'm a big fan of turn-of-phrase lyrics, so I try to work some of those into my songs. I see the melody of a song as being a vehicle for the lyrics, so the better and catchier the melody, the better the chances are that someone will actually pay attention to what I'm saying.
God has given me a passion for music, and I feel that it's the best way for me to communicate my heart and my journey with Him so far, so I really don't think I could be doing anything else besides music. I'd describe my style as pop music with a few folk elements here and there.

There's such a focus on fun in many sections on the album. Was that intentional?
Definitely. I have a lot of fun writing and playing music, so it's definitely a goal for that to come through in the recordings. Music is something that brings me a great deal of joy in life, and I hope to pass that joy along to others in my own songs.

I love the struggle you write about in "3 Minute Song." Can you take us behind that track in particular—the songwriting of it?

By the time I started writing "3 Minute Song," I had written and co-written close to 50 other songs that were being considered for the album. Needless to say, I was creatively exhausted and really ready to pick the final list and move on. We still needed a few more tunes to choose from, and I went to a co-writing session with Ben Glover and told him that I was burnt out and I couldn't write any more songs for the project. Besides, there was no possible way to sum God up in a three-minute song.

Ben looked at me and said, "Why don't we just write about that?" The session ended up going fairly quickly because I simply described how I was feeling at the time. I think the best and most honest songs come about when you don't have to contrive any feelings or emotions. I just wrote about what was on my heart. God is way too big to fit into a song. Sure, we can catch glimpses of Him in all kinds of art, but sometimes it's tempting to want to package Him up in one song and be done with it. That's just not possible.

What are some influences you find yourself looking toward early on in your career?

I have been a fan of Switchfoot for a long time. Jon Foreman's writing is very inspiring to me. His melodies and lyrics have a way of making me look to greater things than the temporary ones I chase after so many times. I'm also a big fan of Death Cab for Cutie. The production on their Plans album was very influential to the direction we headed while recording Trying to Fit the Ocean in a Cup. I am also largely influenced by The Beatles because their melodies have a way of sticking with you long after you've listened to their songs. Some of my other favorite bands and artists are Jars of Clay, Ben Folds and Jump Little Children.

To learn more about Josh Wilson, visit myspace.com/joshwilson. To read a review of Trying to Fit the Ocean in a Cup, click here.


© 2008 CMCentral.com. All rights reserved. Used with permission.




Visit CMCentral.com now and join the single largest online community of Christian music fans on the internet. CMCentral features daily music news, exclusive interviews, album reviews, weekly devotions and feature articles written by some of your favorite Christian artists, and much more. CMCentral is also the home of the most popular Forum for Christian music fans that you'll find anywhere on the Internet. Come see what all the buzz is about!

**This interview first published on June 9, 2008.