Melinda Doolittle: Back to Basics
Andree Farias

CCMmagazine.com

2009

21 May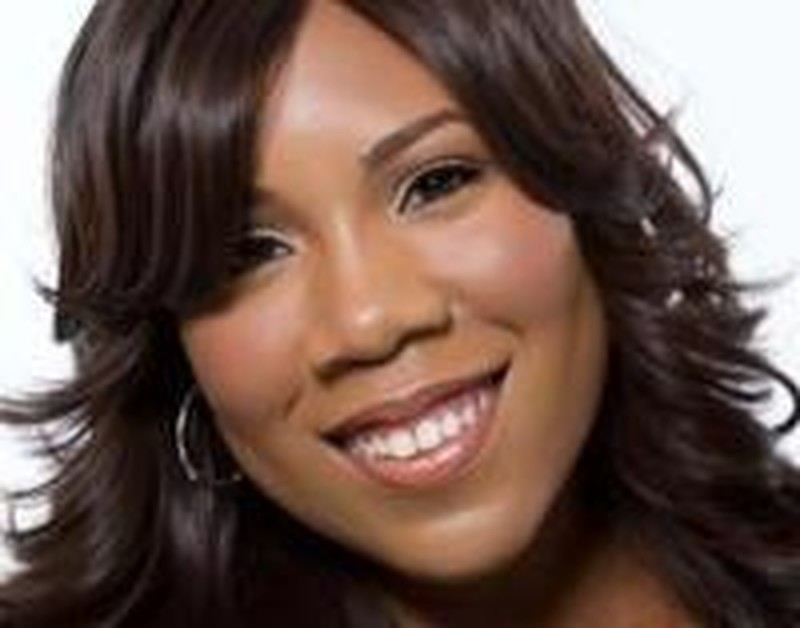 Melinda Doolittle has come a long way. You'd never know it if she didn't tell you, but she was actually tone deaf growing up—she often barely made it through choir auditions.
Today, Doolittle is one of the most beloved finalists to ever grace the American Idol stage, finishing in third place during the fifth season of the famed talent search, yet raking in more raves than the winner and runner-up combined—from Simon himself all the way to The New York Times, which once called her "phenomenally gifted." In this conversation, Doolittle gets candid about her favorite Idol memories, her growth as a singer and her fantastic debut album, Coming Back to You (Hi Fi/EMI).
CCM: Pre-American Idol, you did a lot of backup singing for the likes of Michael McDonald, Aaron Neville and BeBe & CeCe Winans. Did you always think that one day you would move from the back of the stage to the front?
Melinda Doolittle: Actually, I didn't. I loved singing backup. One of my favorite groups to sing for was Anointed, and I was with them for five years. They were like family to me. And I loved what I did. I was very, very comfortable with it. Really, the plan to step out to the front was one of the plans that God had for me. The rest is history—I'm so honored to have done what I was able to do.
CCM: I'm sure there are tons of memorable moments from your Idol run. If you had to pick your favorite one, what would it be?
Doolittle: One of my favorite moments was [when] we would get so nervous. Jordan [Sparks, Season 5 winner] and I got really, really close, and we would pray together before we went onstage, just so that we could get over our nerves. I know I couldn't have made it through the process without her.
CCM: You did phenomenally well on Idol. All the judges, especially Simon, have been vocal about the fact that you should've won the competition. After all that momentum, how did it feel to finish in third place? Were you upset?
Doolittle: You know, I really feel like God has a plan for all of us. In my head, seeing what happened afterwards, I really feel like in that show everyone can come out a winner. There are so many wonderful doors that have opened. I'm proud of [runner-up] Blake Lewis and what he's done. I'm proud of Jordan and what she's been able to do. I think that's the coolest part of American Idol—doors have opened for all of us.
CCM: Speaking of glowing reviews, the press has also been almost unanimous about your vocal talent, with The New York Times calling you "phenomenally gifted." As a Christian, how do you handle all that attention? Does it ever go to your head?
Doolittle: The thing that I had to remember was that, leading up to 7th grade, I was tone deaf. I wouldn't get made fun of, but I'd go to these auditions, and the people auditioning me would say, "I like the spirit behind it, so we're going to put you in there. Just make sure you don't sing out loud!" And that's kind of the thing I grew up with. I would tell my mom, "I love music; I want to sing," and she'd tell me, "You're going to have to pray; it's not there yet."
I really prayed about it because it was something I wanted to do so badly. So the fact that that's what I do now, I know it's not a "me" thing; it's a God thing. That's why I have an opportunity. People love what they hear, and that's such a great honor; and I'm very, very grateful for that. But I always know that it's God that got me through.
CCM: You have strong ties to Christian music, having performed with the likes of Michael W. Smith and sharing managers with Amy Grant. Why not go the "ccm" or gospel route?
Doolittle: I always loved all kinds of music. I grew up listening to Motown—that retro-soul sound—blues, jazz, "ccm," gospel, all different kinds. What I'm excited about on my new album is that I think it encompasses all of that. What's most exciting to me is that I'm able to go back to the roots of what I grew up with.
CCM: Coming Back to You is strictly soul and classic R&B. What kind of feedback have you received from your faith-based audience thus far? Do they "get" where you're coming from?
Doolittle: I have had amazing feedback from the faith-based audience. The main thing I hear is, "Thank you for staying true to yourself." I think most people who listen to the CD get a chance to hear my heart all the way through, whether I talk about life, love or my faith, as I do in the songs "I Will Be" and "We Will Find a Way."
CCM: You've always been very vocal about your faith. Have you found yourself "toning it down," so to speak, especially around mainstream fans?
Doolittle: I am who I am. I love to sing. I love when I get a chance to do what I do. I love God. And that is a part of who I am. I don't want to change who I am. I don't want to make it any different than it has been all along. The coolest part about it is that me just being me has really opened the door for me to meet all kinds of people from all walks of life.
CCM: Changing the subject, what do you think of the current season of American Idol? Are you following it? Any favorites or dark horses you're rooting for?
Doolittle: I love American Idol. I think it's an amazing show, and I'm so grateful for it; so of course I am keeping up! I love Allison—she is phenomenal!

For more info on Melinda Doolittle and her new record, Coming Back to You, visit melindadoolittle.com.



© 2009 CCMmagazine.com. All rights reserved. Used with permission.

**This feature first published on May 21, 2009