Melissa Greene's Next Step
Andy Argyrakis

CMCentral.com

2009

25 Mar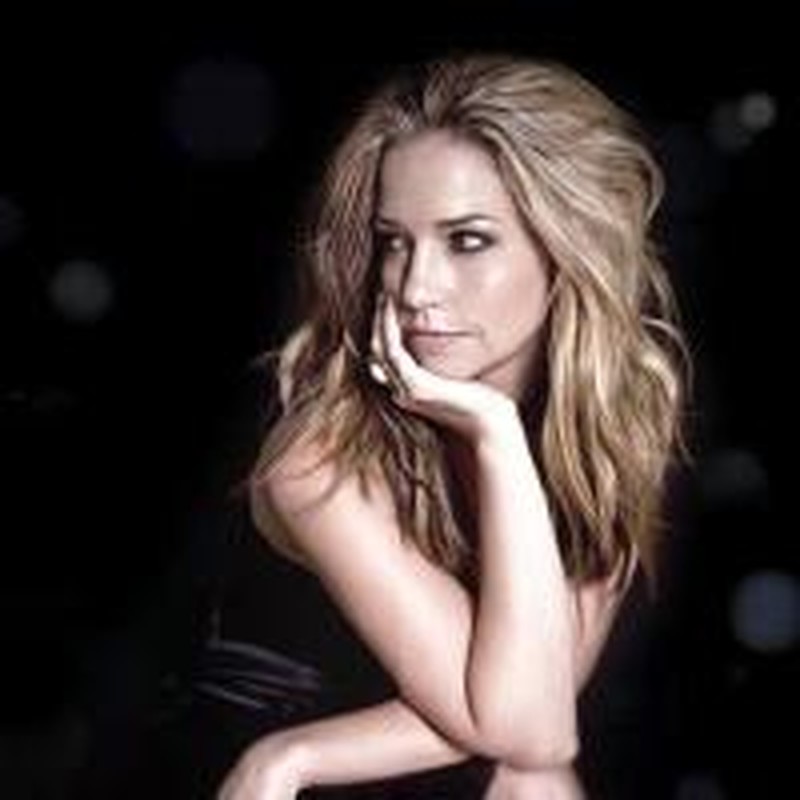 Long before she was a member of Avalon, Melissa Greene was committed to music ministry, but leaned more toward the congregational side of the coin than the contemporary Christian pop scene.
Though that dynamic's shifted toward the charts to a certain extent as her career has progressed, the solo star—who's simultaneously celebrating her sixth year in the award-winning vocal group—continues to be committed to outreach on all levels.
"I was with the group Truth from 2000-2001, then left for a solo ministry doing an indie CD on my own before the 'ccm' world called me," says a cheerful Greene phoning in from her home in Nashville. "Even though I always felt called to a solo ministry, Avalon was a new and exciting door that continues to be something I love to be a part of. But two years ago, [record executive] Barry Landis approached me about the new Christian division of [general market label] Koch and said, 'I'd love to do a record with you, and I'll pay for it,' to which I said, 'Praise the Lord!' I prayed about it, spoke to Avalon about it; and the pieces all fell into place."
Although Avalon is still going full steam ahead with no end in sight, the group's touring schedule is slowing down ever so slightly, allowing Greene to focus on recording and releasing her own CD, Next Step. One difference between the group vibe and this particular project is a complete thematic structuring around the singer's current life situation, which despite this fresh breath of musicality, is also filled with an unfathomable amount of heartache.
"My brother-in-law, Jody, was diagnosed with stage four lung cancer, and he never smoked a cigarette a day in his life and was only 32," she reveals of the relative who's since passed away. "We were praying and trusting for God to heal him—he'd done so with my father-in-law who was in stage four across his whole body. But we watched [Jody] go through chemotherapy, saw his hair fall out and [watched him] lose weight, which made it feel a lot more real. God chose to take him home, but Jody was able to tell us 'goodbye' and that he was ready to go home."
Despite the situation not exactly panning out the way the family hoped or prayed, they united in unbreakable faith and are in the process of healing from the intense grief. These sentiments are most vividly conveyed on the title track and "To Trust You (Jody's Song)," which were also inspired by a sermon Greene heard when taking a break from the road.
"The message was on discipleship and the fact that Jesus commands us to follow Him, not necessarily to understand [all the reasons things happen]," she relates. "We have a million questions as to why God would take away this amazing man of God, but we realize this is a faith thing, and we trust Him in helping us take the next step. It's given us a hope and peace to move on that did show up right away. If [faith] wasn't real, we would not have been able to move on like we have and embrace life again."
In addition to the deeply personal nature of Next Step, the 10 tunes also highlight a wider spectrum of genres. Fans of the group will still find the same familiar voice tied around inspiring pop, but they'll also be surprised to hear elements of dance, R&B and straight-up gospel on occasion.
"I actually didn't grow up listening to Christian music. I grew up dancing and listening to a lot of [mainstream] pop," Greene explains. "But when Kirk Franklin came around with so many hip-hop and dance tracks, I loved all of them. And now you'll also find him next to a lot of R&B, hip-hop and dance in my iPod, alongside everyone from Hillsong to LeAnn Rimes. My tastes are very wide, which some may say sounds sporadic, but I'd say it sounds eclectic."
As for the current climate in Avalon, the foursome just recorded the new song "Still My God" for The Greatest Hits (Sparrow). Even if Greene and the group are thrilled with how it turned out, they admit the project was at the prompting of their longtime record label and actually marked the end of their contract with that company.
"To clear up any confusion, it's an industry world and you don't always get your way, but at least there are some songs that were not included on the last [hits] collection to update fans with what we've done over the past six years," she summarizes. "We're praying about our future direction [in terms of labels], and we have a lot of [musical] ideas on the table. We recorded a song with Kurt Carr last year, which was more on the gospel side. We all have children now, so we could turn to a lullaby project or children's worship sort of thing. We have a lot of options; we're just praying for which ones to take."

Visit melissagreenemusic.com for more information.

© 2009 CMCentral.com. All rights reserved. Used with permission.




Visit CMCentral.com now and join the single largest online community of Christian music fans on the internet. CMCentral features daily music news, exclusive interviews, album reviews, weekly devotions and feature articles written by some of your favorite Christian artists, and much more. CMCentral is also the home of the most popular Forum for Christian music fans that you'll find anywhere on the Internet. Come see what all the buzz is about!

**This interview first published on March 25, 2009.