My Christmas Wishlist - The Top Ten Mainstream CDs That I Want For Christmas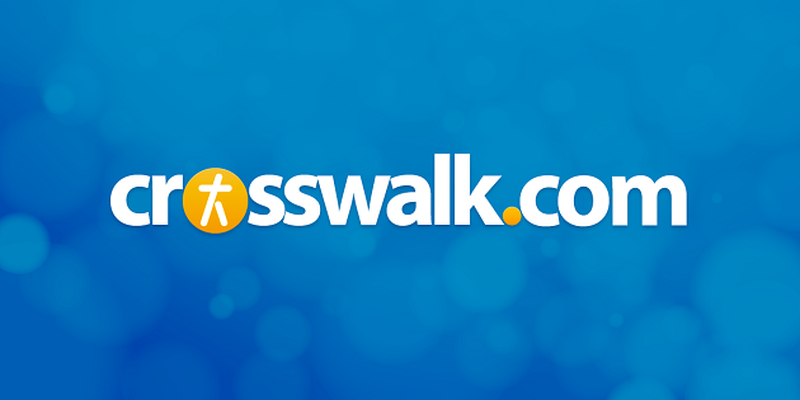 1. The Beatles 1
For those of you who just arrived from Saturn,
1
is a collection of all 27 Beatles songs that reached No. 1 on the British or American charts. This album should be needless for any true Fab faithful, who will probably end up arguing that The Beatles' best work isn't on this record (
Drive My Car,
Strawberry Fields,
All My Loving,
and
Taxman
are the four songs I personally miss the most). However, this does represent a full and generous (80 minutes on one CD) offering of the band's hits, and offers a brief yet marvelous glimpse of The Beatles' earth-shaking seven-year romp. It's a great gift for anyone, a wonderfully fun listen, and (despite consisting entirely of re-released material) the top album of the year.
2. U2 All That You Can't Leave Behind
Despite U2's penchant for experimentation and variety, they've managed to stay true to their original style: the soaring electric vocals and crunching guitar riffs that have produced two great rock albums (1987's
Joshua Tree
and 1991's
Achtung Baby
) and an abundance of good ones.
All That You Can't Leave Behind
just might be one of the former - this is U2 in pure, unadulterated form, a far cry from the overproduction of 1997's
Pop.
It's a rediscovery of the band's anthemic abilities that begs to be sung along to in a speeding convertible, top down and speakers cranked to 11.
3. The Wallflowers Breach
At last, Jakob Dylan & Co. have followed up their superb 1996 record,
Bringing Down the Horse,
one of the greatest rock releases of the decade.
Breach
is an inward-looking, beautifully crafted, graceful album that echoes the best of the American folk/rock genre - you can hear the influences of Tom Petty, Springsteen, and Dylan's father, but this is one record that can stand proudly on its own two feet. It marks a new level of maturity for the Wallflowers, and a return to the introspective variety of American rock that's been sorely lacking in recent years.
4. The Jayhawks Smile
Unless you're a knee-deep alt-country fan, you've probably never heard of The Jayhawks, the gadflies of the folk-rock scene (lead singer Gary Louris has appeared on albums with the Wallflowers, Soul Asylum, the Replacements, and Counting Crows). But their newest album,
Smile,
shows why you should start paying attention: Retaining only brief smatterings of their country roots, the Jayhawks have created an album abundant with the deceptive acoustic hooks, dazzling ballads, and wonderfully thick choruses of the best of pop music. It's one of the best (and most addicting) recordings of the year.
5. David Gray
White Ladder
David Gray is an electronica-tinged early Van Morrison, with an innate sensitivity for the pop hook and an affinity for lyrical swathes of bittersweet heartache and love in his smash hit,
Babylon.
It's not surprising that Dave Matthews chose Gray's work as the premiere release for his new ATO label - this Brit is just getting started.
6. Aimee Mann Magnolia
Aimee Mann's gorgeously nuanced vocals and alt-folk style on piano and guitar are wonderful things to behold. In the past, Mann was cursed by weak commercial success. Her career got a kick-start this year, though, when she released her soundtrack for Paul Thomas Anderson's postmodern opus,
Magnolia.
Her song
Save Me,
a sad ballad about loneliness and
salvation
, was even nominated for an Academy Award. The soundtrack to the film is an accomplished and smooth album in its own right, perfectly designed for late nights and rainy days.
7. B.B. King and Eric Clapton Riding With the King
B.B. and Clapton, the King of the Blues and Slowhand, the Mississippi Kid and the original British guitar god - this team-up has been a long time coming, and it's well worth the wait. This album begs to be enjoyed on a multitude of levels - as an appreciation of two blues men still at the height of their abilities, as a fun but skillful musical assemblage, as the meeting of two legends. It's best to just relax, and enjoy the ride.
8. Pearl Jam
26/6/00: Sporthalle, Hamburg, Germany
Pearl Jam, the last great giants of the Seattle rock world, released an accomplished studio album this year in
Binaural.
But that wasn't the highlight of their year, by any measure. The Eddie Vedder-led group decided to also release 25 live recordings from their summer European concert tour (all double-CDs in lo-fi packaging), a tactic that simultaneously undercut bootleggers and left fans overjoyed. If you purchase only one album from the phenomenal collection, this performance would be it: the Milan and twin Katowice shows are nearly as full, but this concert is one of the richest and most varied collections of ballads and hits - it's even got an excellent Pearl Jam-style cover of The Who's
Baba O'Riley.
9. Phish
Farmhouse
Phish's studio albums are never quite able to capture the full intensity of their live performances. Their in-studio work always seems a bit overworked, lacking the rough artistry of the live band, just too smooth for Phish's looser image.
Farmhouse,
though, is a great introduction to the band; like their other studio masterpiece,
Billy Breathes,
this album churns out some great, always catchy, sometimes lovely four-minute versions of songs that, when performed live, stretch into 20-minute jam sessions.
10. Creed Human Clay
This album technically shouldn't make this list - it was released in late 1999 - but it's been at the top of the Billboard charts all year long, and deserves your attention. From Creed's thunderous, Soundgarden-influenced guitars to singer Scott Stapp's swaggering, emotional, Eddie Vedder-like intensity, this band has grown and matured since its breakout 1997 album,
My Own Prison.
The deeply Christian spirituality of their previous work is still in high form, showing through on tracks like
Higher,
Beautiful,
and
With Arms Wide Open.
Creed is living proof that grunge rock isn't dead - it just took a shower.
Who are the year's most intriguing faces in entertainment? Click here to see who made our list.
You've seen our list, now create yours.