Natalie Grant: It's Time for a Love Revolution
Laura Jenkins

Crosswalk.com Contributing Writer

2010

24 Aug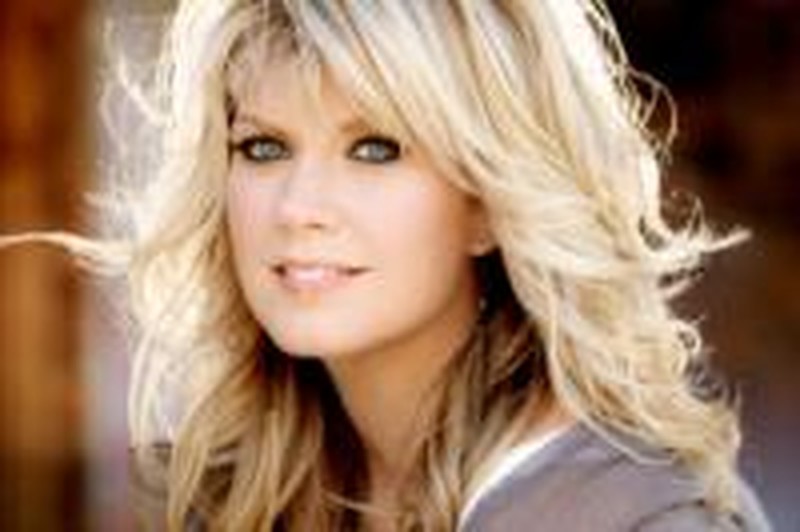 They call it the tyranny of the urgent. How many times have you spent an inordinate amount of time and energy on something, only to realize later that it wasn't really important after all? E-mails. Doorbells. Deadlines. Telephones. It's easy to get distracted by the things that scream the loudest.

Curb Records recording artist Natalie Grant knows as perhaps few others do that life is a grand balancing act. She has been named the GMA Female Vocalist of the Year four times, and she is also the founder of a nonprofit dedicated to helping victims of human trafficking. She tours regularly. But then, of course, she also has a personal life.

Grant is a wife and mother of twin three year-old girls, and in December will welcome a third child with husband/producer Bernie Herms (the baby is due on Christmas Day). When asked how she juggles it all, she usually responds with a hearty laugh. "Most days I don't," she admits. "Most days I totally fail to balance it all, but thank God I can get up tomorrow and try again."

And try again she has. Though Grant has amassed an impressive and highly lauded body of work over the last 11 years, August 24 marks the release of her eighth album, Love Revolution. Produced by Herms, Grant says that the project is a result of her compelling desire to call people to action, specifically to a radical love.

"It's not that I haven't had a compelling feeling behind every album," she says, "but it was even greater this time. I looked up the word revolution. It's a very strong word, and it can often carry a negative connotation. However, I think when you put love in front of it hopefully it softens it a little bit. For me the definition is really about relentlessly and compassionately loving somebody in such a way that brings about a 'forever' change. When you think about that definition that's exactly what Christ has done for us. He's loved us with a relentless pursuit in such a way that brings about forever change."

There is perhaps no greater evidence of Grant's rallying cry of love than The Home Foundation, a non-profit organization she chartered to help rescue victims of human trafficking. It was a trip to India in 2004 that compelled her to get involved. As part of her visit she toured a brothel and was shocked and sickened by what she found.

"I saw a little rope hanging off the end of the bed," she remembers. "I don't know what even compelled me to ask what it was, because I was probably scared to death to find out the answer. But they said that most of the girls that work are 13 and 14 years old, and they become mothers at a very young age. There is no childcare so they tether their own kids to the bed while they're forced to work. When you think about a 13 year-old being forced to prostitute herself, and then having to tie her child to the bed while she's being raped, it's beyond even any horror movie you could dream up. It's the worst kind of evil you can imagine, and that brings about a righteous rage. There are more slaves today than in any other time in human history."

Grant says that though she is deeply devoted to helping end human trafficking, her overall aim is to draw attention to "God's desire for all of us to live justice out loud."

One theme that runs through Love Revolution is what Grant calls "the power of one." On the opening track, "Daring to Be," she sings: "I've had enough/of the same old tired ordinary world/telling my heart/that I'm nothing but an ordinary girl." Apparently, she rejects the notion that one person can't make a difference. "I hear people say all the time, 'Well, it' s easy for you; you have a platform and can speak to thousands of people.' But it's not about that. It's about the one. It's about compelling people to live their lives in such a way that they'd give it away for just one. I'm not saying that everybody has to have the same cause," she continues. "Just do something. Don't do nothing. Don't sit by and live your life and do your best to love your kids and love your neighbor. Do something that is greater."

A quick survey of the New Testament yields a plethora of admonitions to love. Why, then, do Christ followers need to be reminded that love is a supreme virtue? Shouldn't we have gotten that down by now? Perhaps it's not all that different than our struggle for balance in everyday life; we aim to put first things first, but so often are distracted by peripheral concerns.

"I get so caught up in my own life, and pursuit and dreams and family, it's easy to forget what we were created to do and who we were called to be as Christ-followers," Grant reflects. "But I think often times what you see in the media (which is often time slanted) and what you hear is a prominent voice of judgment. A prominent voice of 'this is what you're supposed to do.' [Quite often it's] 'Let's just wave our signs on a street corner and talk about how God hates this and God hates that. God despises this and God despises that.' It's almost seems like that has become the defining characteristic of who the church is. And that's not ever who the church was called to be. The church was called to be 'Hey, if we're going to wave a sign, let's wave his banner of love.' This is where grace and forgiveness play a role. It doesn't mean that we become soft on the issues that God is pretty black and white about. This is about loving people with a compassion and a grace that forever changes their life, and brings about a radical and forever change."

Grant observed that the younger generations are usually the ones who radically change the world, and decided to start a college internship program that would give them greater opportunities to do so. Through the Home Foundation, students who are selected to participate in the program are sent to places like Moldova, Romania and India. They might work at an AIDS clinic in the red light district, or they may work in a village helping restore human trafficking victims. Regardless of the setting, it gives college students an opportunity to step out of the frenzy of everyday living and serve 'the least of these' in love.

Certainly we all have a responsibility to live and act responsibly, but Grant believes that believers have an even higher calling. "I vote because it's my civic duty, but I love because it's God's call on my life," she says. "Before you can call somebody to revolutionize their families or their schools or their workplaces, they have to have a revolution in their own heart. It's the little things that end up destroying the big things we're working toward. And love is the first thing."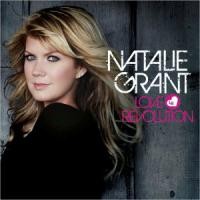 For more information about Natalie Grant, The Home Foundation or her newest project on Curb Records, Love Revolution, please visit www.nataliegrant.com.

**This article first published on August 24, 2010.