New Artist Spotlight: Remedy Drive
Matt Conner

CCMmagazine.com

2008

28 Oct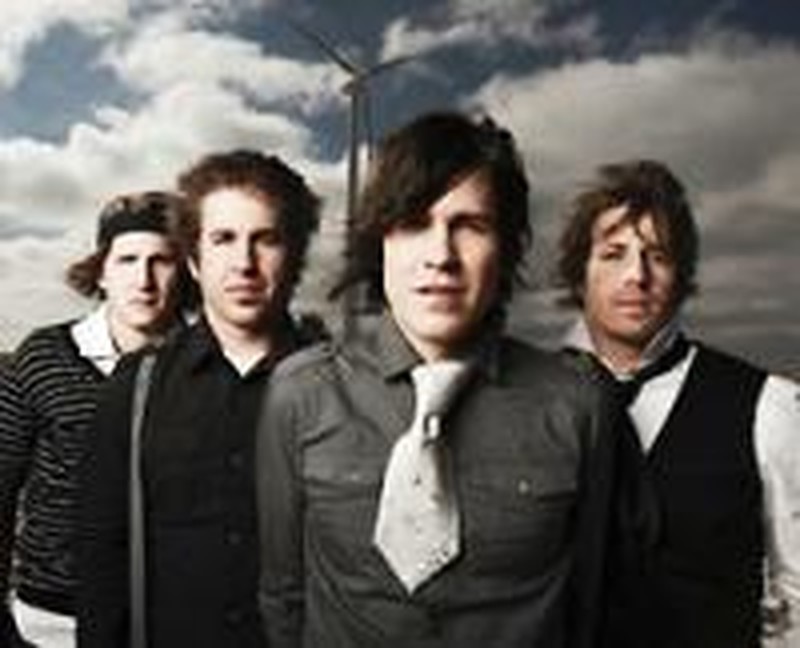 Perhaps no band has worked harder for the last several years than Remedy Drive. As an independent rock band from Lincoln, Neb., the Zach brothers (David, Paul, Philip and Daniel) joined the full-time circuit years ago, achieving the dream of most DIY outfits and abandoning odd jobs and college majors of math and art.
But for Remedy Drive, determination is only part of the equation. The quartet attributes all of its success to the blessings of God and the loyalty of its strong fan base. And after playing 200-plus shows per year, Word Records finally rewarded the band for its efforts, landing one of the most promising new acts of 2008.
CCM: After years of making it work on a DIY level, why a label at this point?
David Zach (lead singer, Remedy Drive): Everyone said this is not the time to sign, but it seems there was only so much we [could] do as four guys around an idea. So we got a manager. We don't have the skills or relationships, which are necessary in the industry with radio and retail and all that. We needed a team of people around us who are experts in those fields. So now we have that, and that's very exciting. But [the label is] also excited to hear our grassroots, independent ideas.
CCM: Was that the goal you were aiming for—to get signed?
David: No, it's never been about the business for us. We just want to play music for people as many nights as we can. And we want to support our family doing that. We had already accomplished that before signing to Word. We were already playing 200 shows a year without a label or booking agent. But we just wanted our songs and the message to impact as many [people] as possible. We always knew that labels had something that they do where they can get it into people's hands. So it wasn't the end all. We just wanted to play rock concerts and have people singing along. To have a label willing to come alongside us and not define us is great!
It was a goal early on when we thought that's what we needed, but we quickly realized that was not what we needed. And the timing was perfect for this. We really see God's hand and timing all over this. We're excited to take our music to another level…and also have health insurance for the babies. [Laughs]
CCM: The new album is called Daylight Is Coming. Can you tell us about the theme behind that? Where'd that come from?
David: We didn't do this intentionally, but our album is really all about hope in the midst of the darkest of nights. In the new Batman movie, it says, "It's always darkest before the day breaks." And that's how things feel a lot of times. Fires on the West Coast, cyclones, hurricanes, earthquakes and floods… When everything is falling apart, what do I have left to hold on to? I'm not putting my hope in rock 'n' roll or even the American Dream. I want to put my hope in something made to last, something permanent.
So the album is about having that "something" when you really need it most. Sometimes your closest friends let you down, or we let ourselves down. Sometimes it's external, and sometimes it's internal. But we have a longing for something real, something that's not plastic. So we don't have to despair. We can know that daylight is coming—that the sky will be ripped back like a scroll and something real is coming. Something permanent is on the way. So that's where we're coming from.

Visit remedydrive.com to learn more.


© 2008 CCMmagazine.com. All rights reserved. Used with permission.

**This interview first published on October 28, 2008.